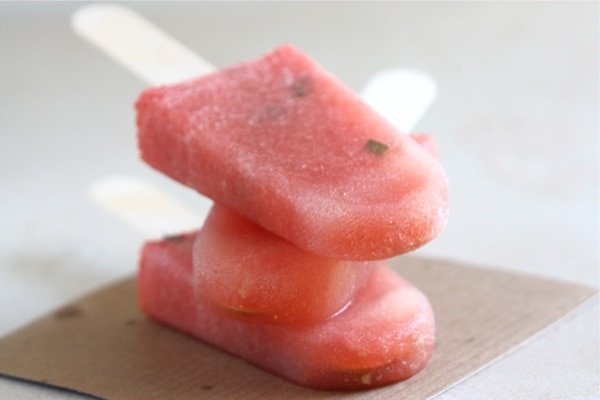 It's Father's Day on Sunday. I know this because yesterday my dad called to kindly remind me, as well as giving me strict instructions as to what he wants and where I can find it. He was even nice enough to go so far as to Google Map the store from my apartment, too--it was helpful...and bossy.
It's cool. I realize that this bossiness must be genetic because I sort of do the same thing with him. We know what we like, I guess and aren't all that shy.
So yes, it's Father's Day. And I made popsicles for me to make and for you to make.
Whiskey always reminds me of my papa. And this is because he gave it to me at age 3 (!!!!). Yeah, I had my first sip of alcohol under the age of 5. I'm sure when he reads this he'll be all mad at me for disclosing this, but I assure you it was actually to deter me from liking alcohol. It was a part of a bigger scheme to make me a non-drinker/rager. It worked, actually. I'm not a huge drinker, but I mean, if you add some watermelon, mint and lime juice...and then freeze it! Uhh...yeah, let'zzzz go!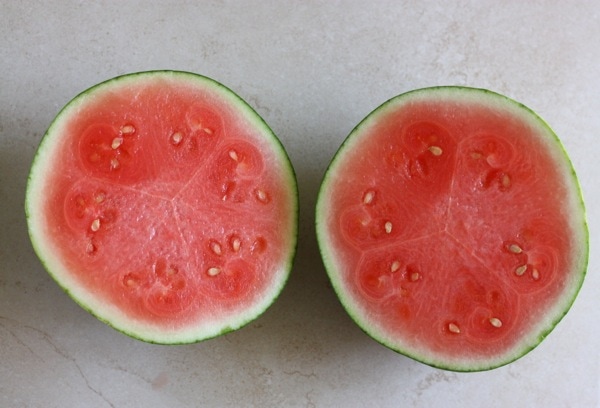 This is a take on a mint julep. Oh how I love them. The best one--to date--I've had was at a great/fancy restaurant in Savannah, Georgia. They infuse the bourbon with mint for a few days and serve the drink with ice that's crushed to order, using an old-school hand ice crushing machine. It's total perfection.
Luckily for us, these popsicles are way easier. Way less fussy. A lil' different, yet still as awesome.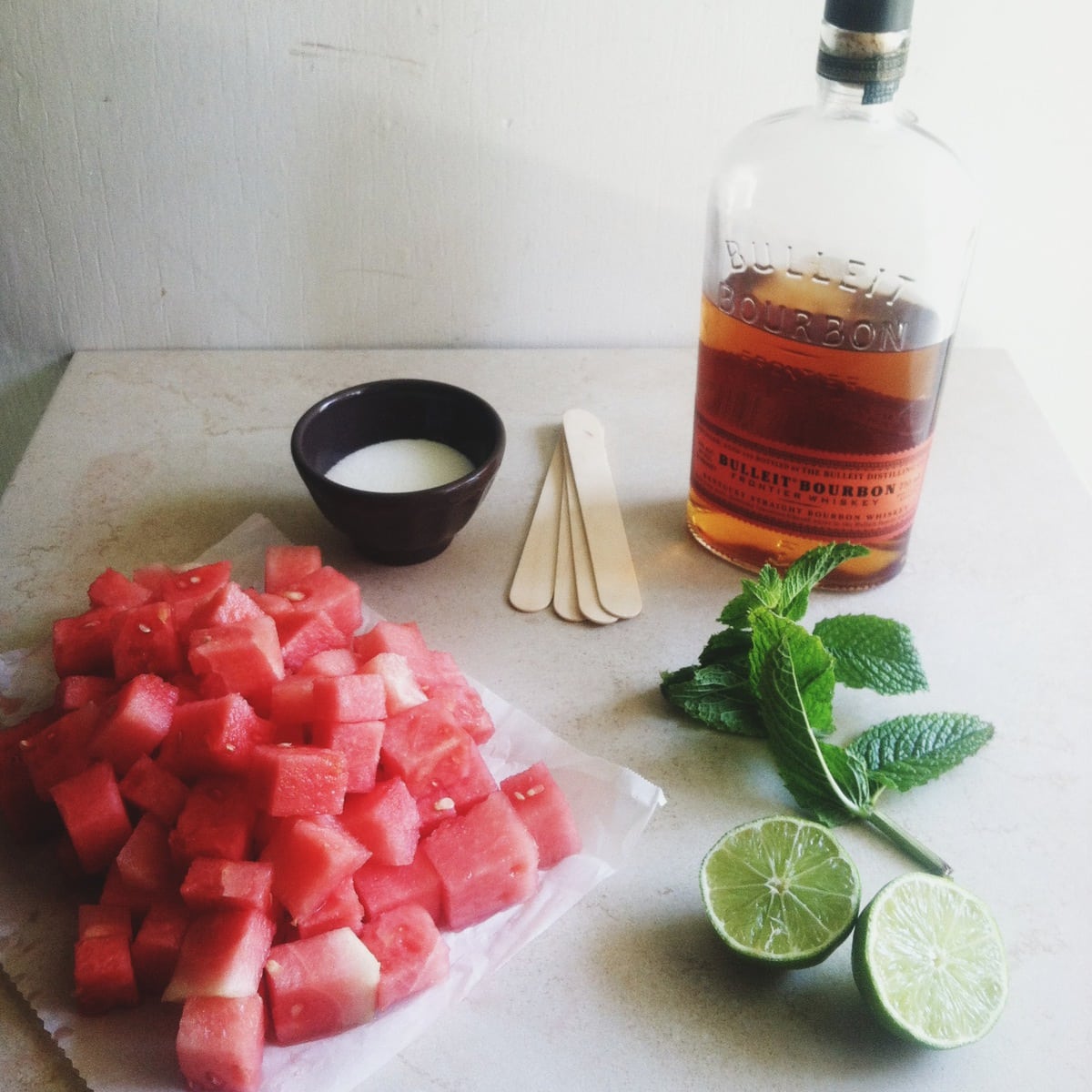 All of these ingredients (minus the lime juice) all go into a blender. If you hate pulp, I'd run this through a sieve; I personally dug it--it gave the popsicles texture.
Thirty minutes after being in the freezer, you're going to add the mint, forcing the little bits down into the mixture. The popsicles sticks go in at that time, too. It's that easy.
I've had a few popsicles with booze in them and they usually don't taste like alcohol. These do! There's a good amount of bourbon in these. Since there is a pretty liberal amount of alcohol, these popsicles need a full 24 hours to freeze.
This recipe comes from a new cookbook that is awesome for summer,Top Pops by Emily Zaiden. Full of a bunch of popsicle recipes from different types of creamsicles to boozy pops. YES!
Go summer, go!!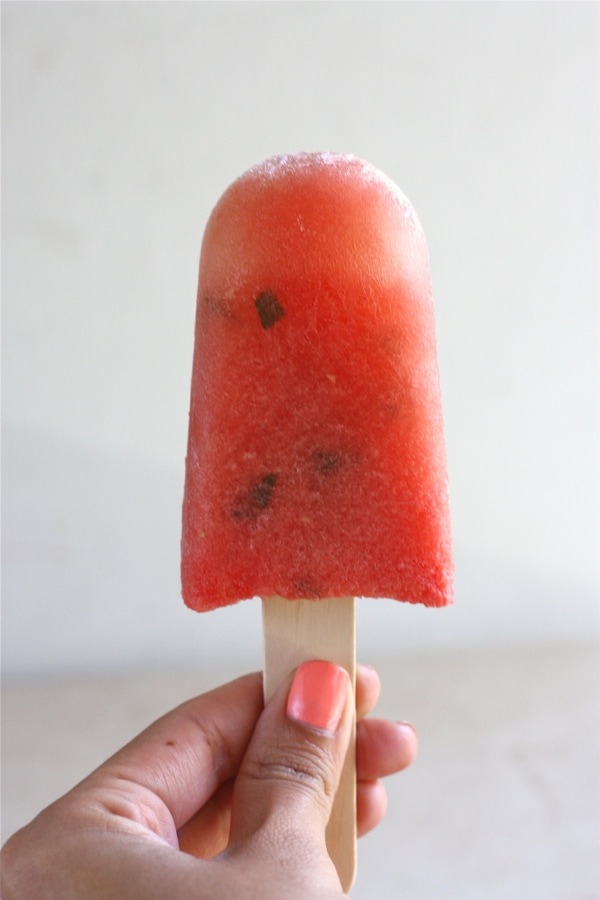 Watermelon Mint Julep
6 cups cubed, seedless watermelon (about 1 four-pound watermelon)
¼ cup white granulated sugar
2 tablespoons fresh-squeezed lime juice
½ cup bourbon
Pinch of sea salt
2 tablespoons chopped fresh mint
1. In a blender, ad the watermelon, sugar, lime juice, bourbon, and salt. Blend on high until the mixture has an even liquid consistency.
2. Pour the liquid into molds and place in the freezer. After 30 minutes, or when the pops are half-frozen and slushy, stir a pinch of the mint into each mold to suspend it evenly throughout each pop. Insert the popsicle wooden sticks now when the mixture is firm enough for them to stand upright. Freeze until solid, about 24 hours. Due to the alcohol content, these pops take longer to freeze.
Recipe from Top Pops by Emily Zaiden