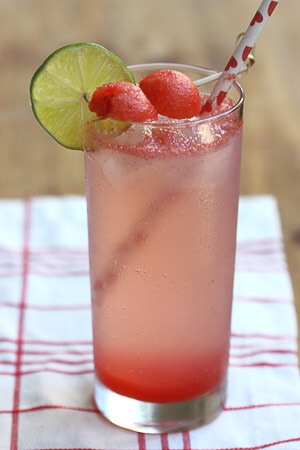 I made weekend plans for you. Are you ready? Trust me…this is good.  Life is about to feel really rich and awesome.
Here it is:
1. Go in your closet. Grab that dress…you know…the one that makes you feel pretty. Make sure it's not too short.
2. Text the person you have a crush on. Scared? I know I know…but seriously, just jump.
3. Set a date. A picnic date in a grassy, meadow-type place. (See note about dress that's not too short.)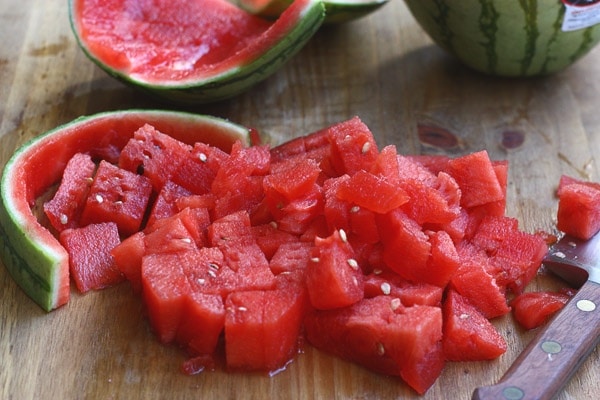 4.  Make a salad. Buy a salad. Do what's easy. Don't forget forks.
5. Put on some mascara. Everyone looks better with mascara.
5. Then spend 5 minutes making this watermelon syrup.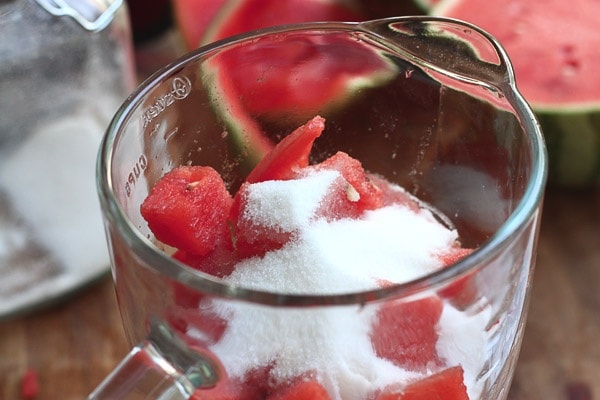 6. Stick the tonic, gin and watermelon in the fridge so it gets super cold. There's no place for ice on a picnic.
7. Arrive on time. Bring a blanket. Shyly say hi. Take a seat on the grass.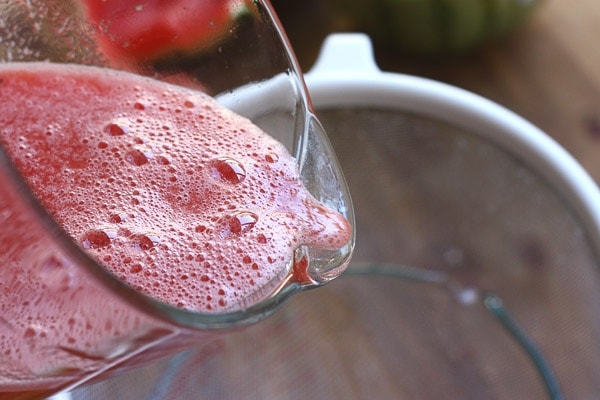 8. Make two drinks. Start sipping.
9. Talk. And talk. And talk some more.
10. And then when talking is no good…just stare. Then, tell your person that their face is so cute it makes you want to punch it. They'll like this, trust me.
xo
Adrianna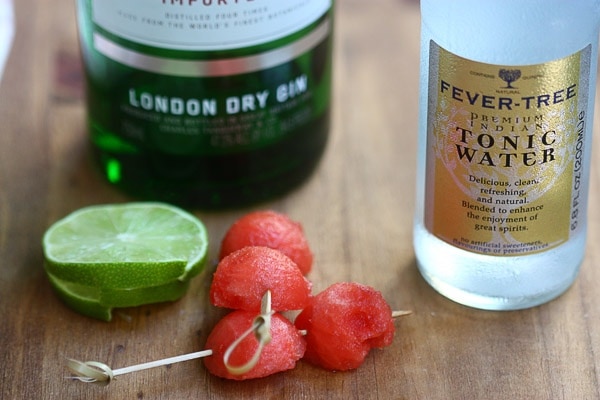 Watermelon Gin and Tonic
4 oz. watermelon, cubed
1/2 cup sugar
Pinch of salt
3 tablespoons watermelon syrup
3 ounces of gin
4 ounces of tonic
Watermelon balls for garnish
Lime for garnish
In a blender, add the watermelon and sugar and pulse until smooth.  Line a sieve with cheesecloth and strain watermelon mixture.  (Note: If you don't have cheesecloth, I'd recommend running it through the sieve twice. Should work close to the same.) Transfer to fridge to chill.
In a glass, add the watermelon syrup first, then the gin, then the tonic. Stir. Garnish with watermelon balls and lime.