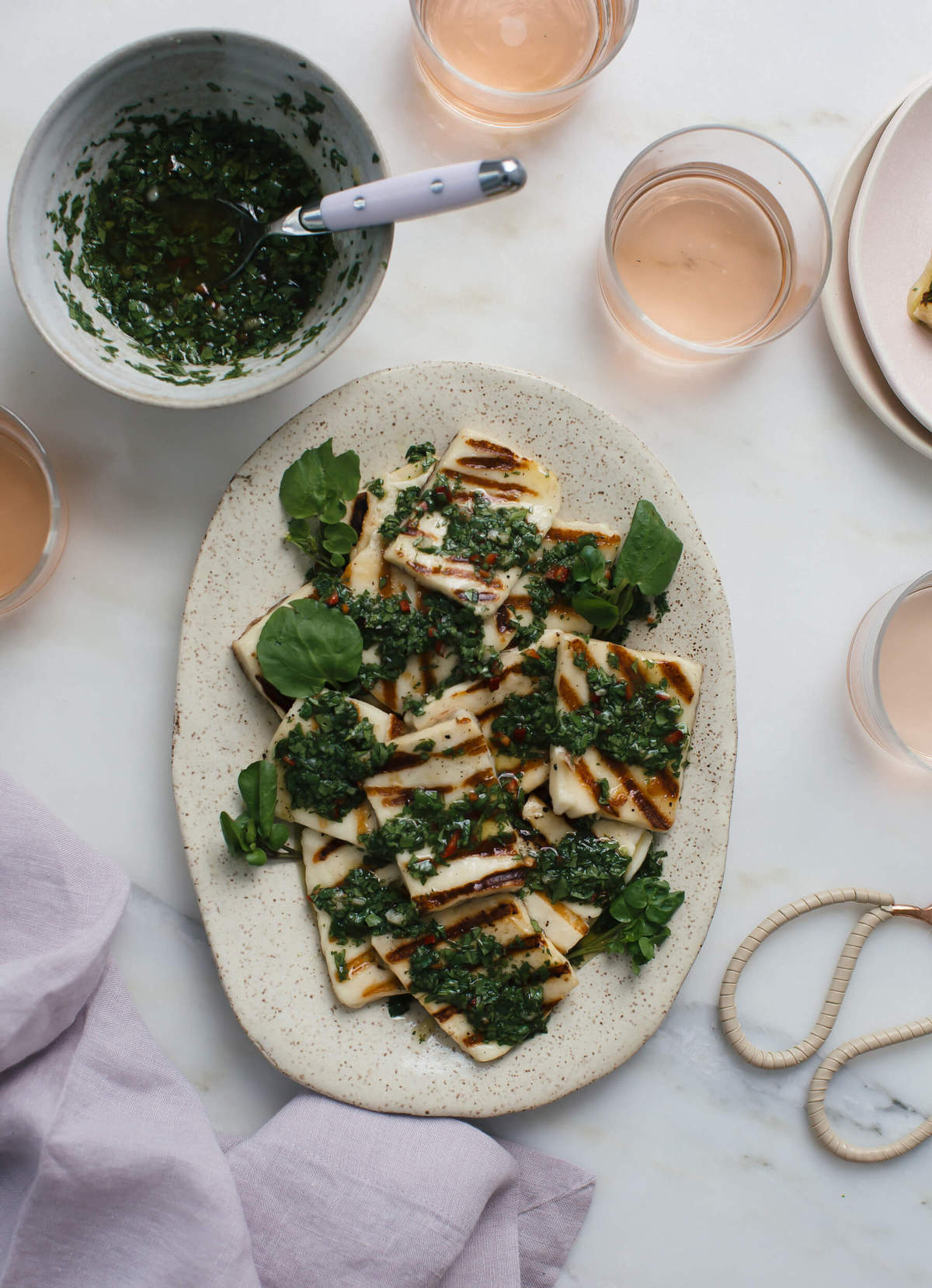 You know that saying, I'm working for the weekend. I've always thought that sentence was SO depressing because it made it seem like weekdays can't be fun.
But right now, that's sort of my reality. The next two weeks are jam-packed with deadlines and long to-do lists and recipes I need to nail. So, while I'm definitely not working for this weekend, I'm sort of working for Memorial Day Weekend. I'm headed to Palm Springs with a few friends and I'm super excited about swimming in the pool with Amelia. My friends Cassie and Burke are bring their pet bird, Ludo, which is sort of strange but whatever!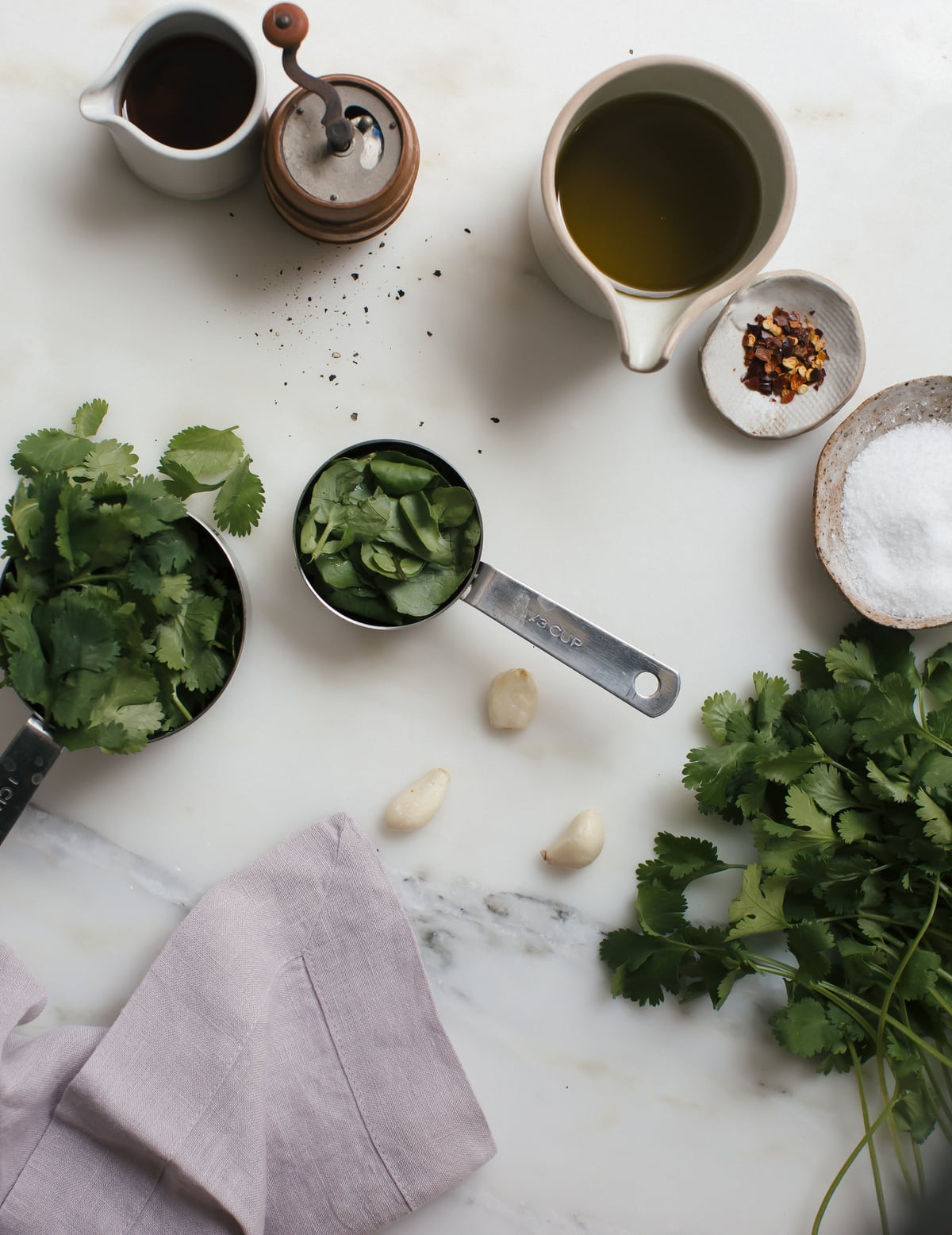 I've been thinking a lot about chimichurri recently.
Back when I was a senior in high school, in Florida, I spent that entire year mostly eating (surprise, surprise!). I grew up mostly eating cuban, Colombian, Peruvian and of course, American food, but this was the year where I really sought after different types of food on the regular.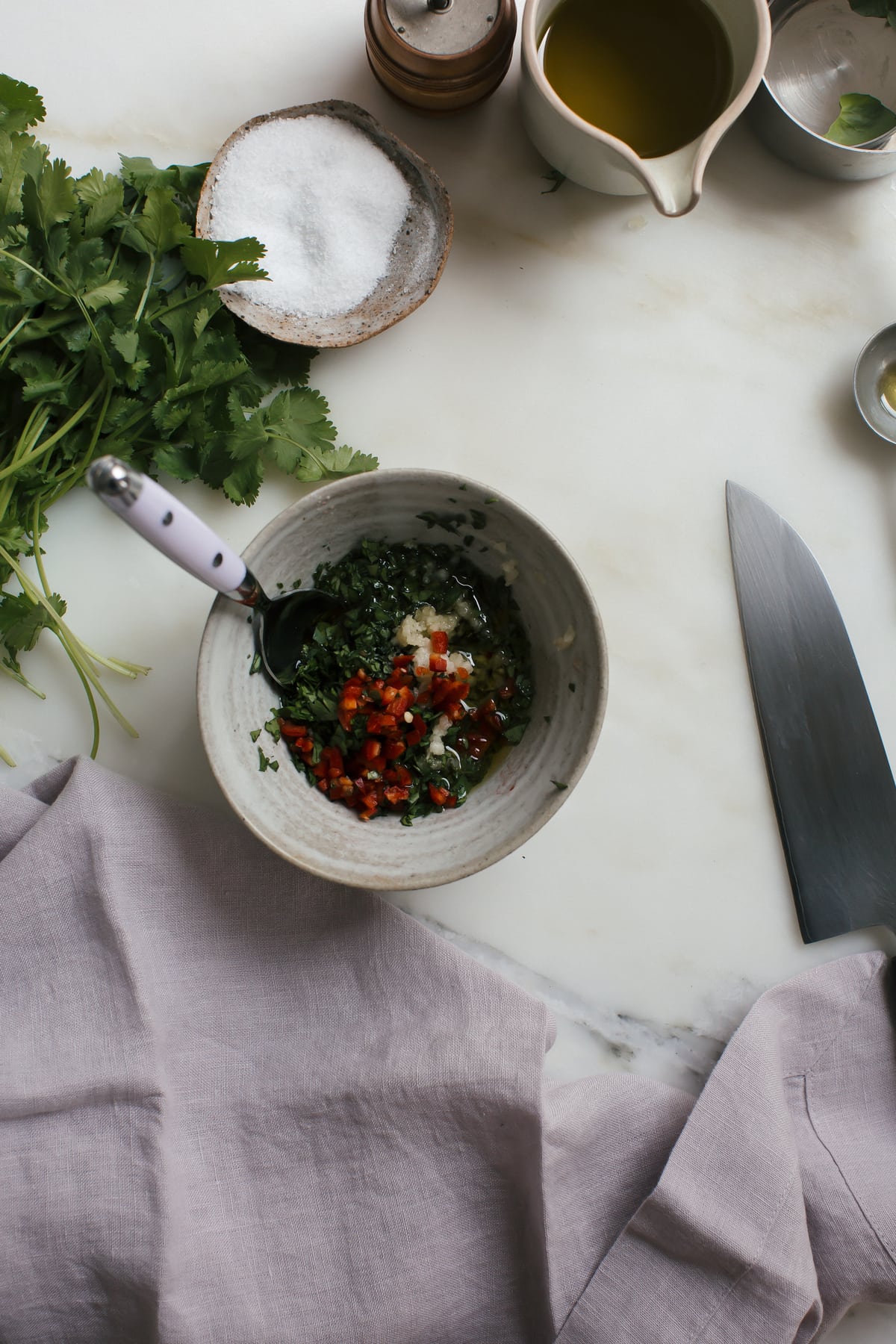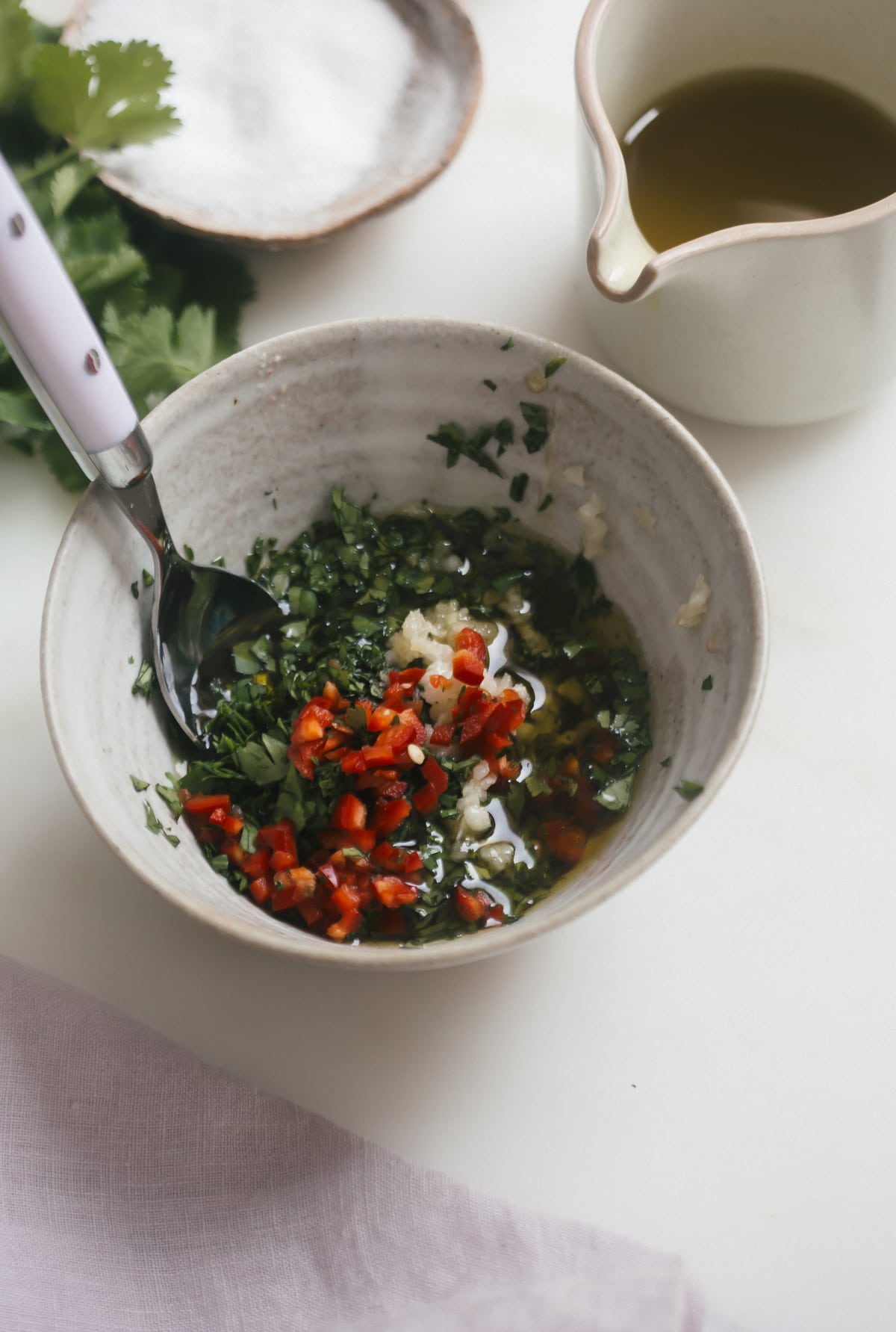 My friends and I would hit up this Argentinean steak house and I was so obsessed with the chimchurri. It was vinegar-y, refreshing and tasted good on absolutely everything.
I've been thinking that chimichurri should be made with other greens. Think mustard greens, dandelion greens, purple kale…and then when I went to the store I landed on peppery watercress.
I like to think that this recipe could easily be adapted to accommodate those other greens, not just watercress.
And halloumi ( which my autocorrect keeps changing to helium) is just SO good. Every time people start breaking out the grill, I just want grilled cheese.
If you can't find halloumi, try the Mexican version, panela—it's another grillable cheese and it's so good. The marketers of halloumi would like you to think that it's the only cheese that can be cooked but Mexicans do it, too.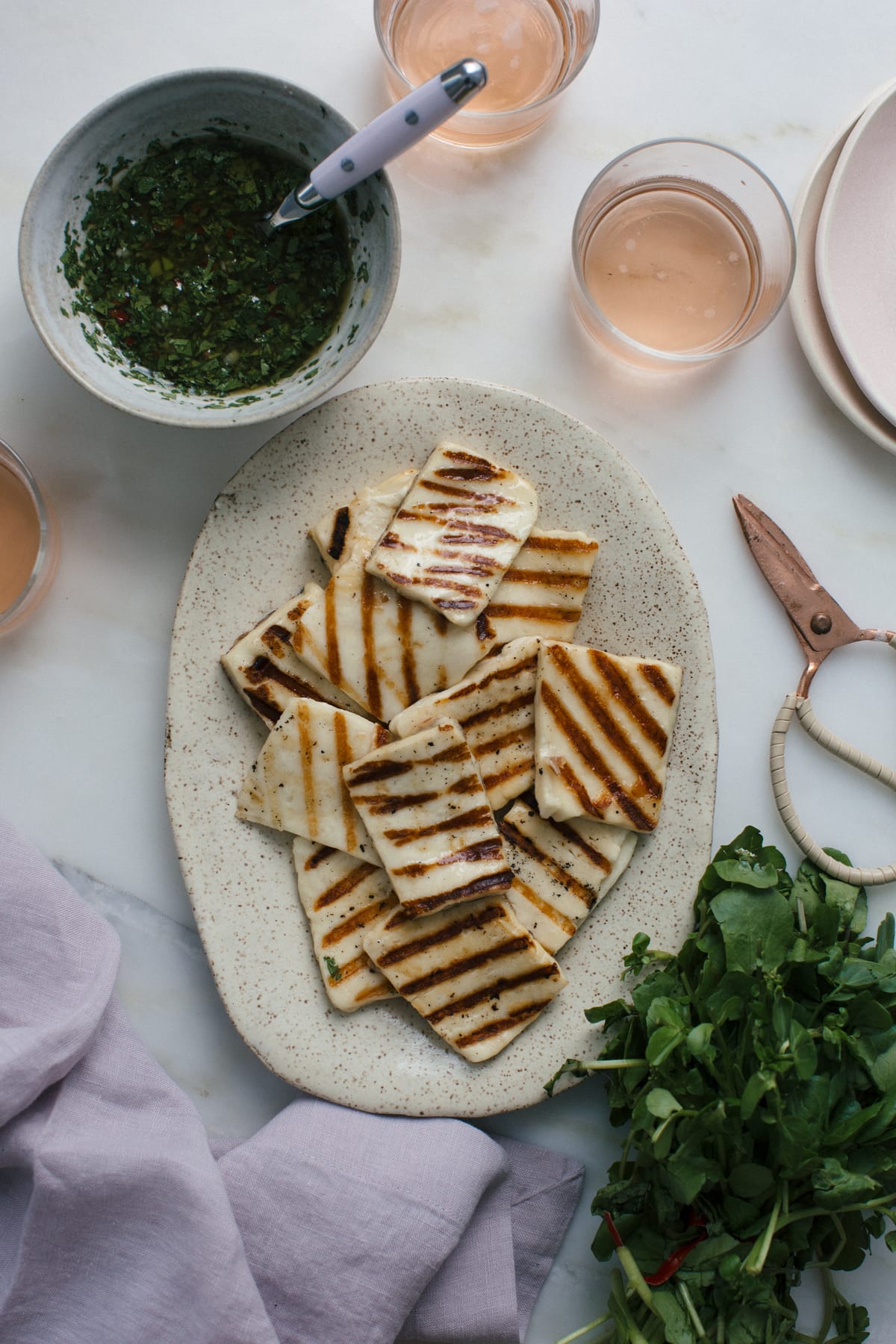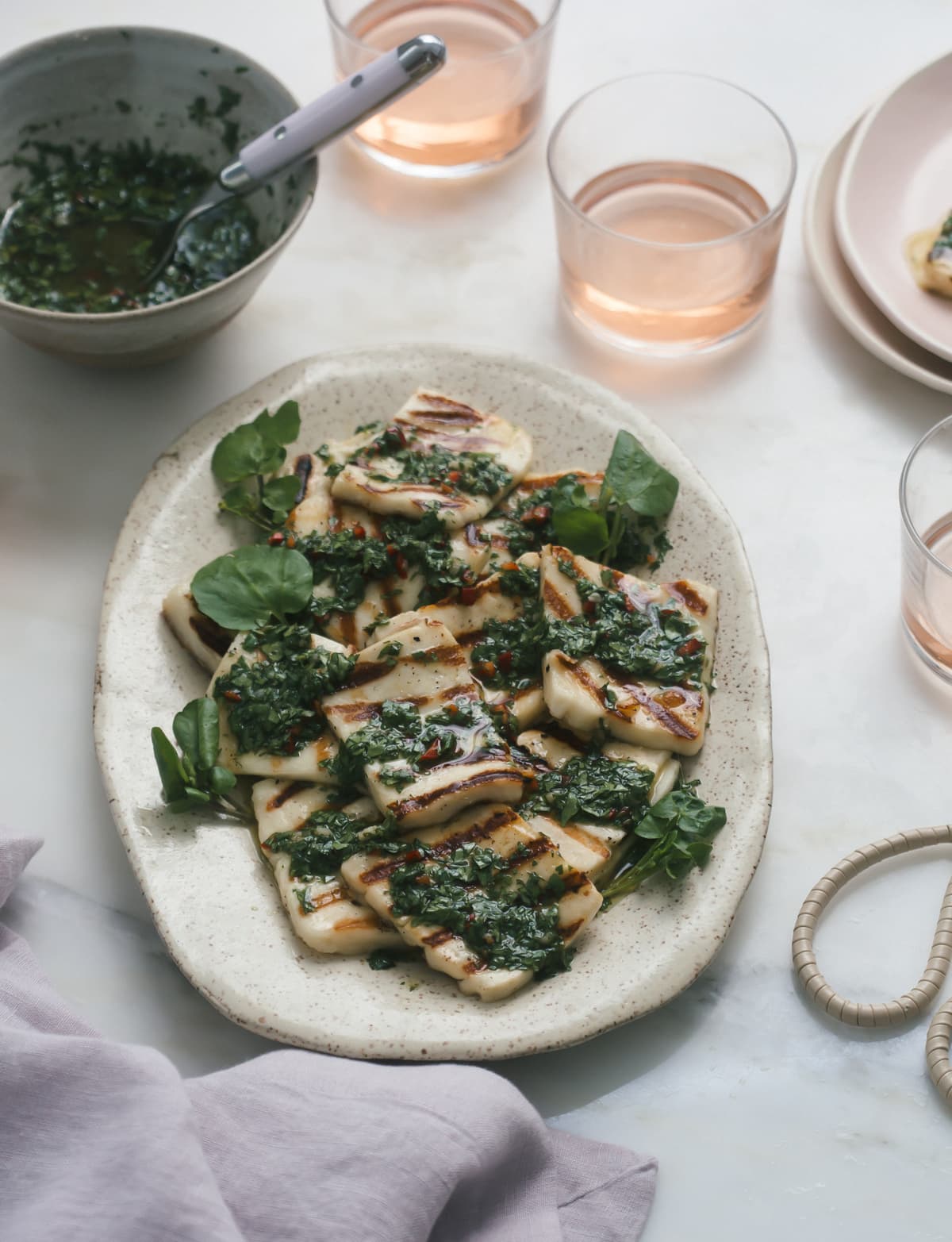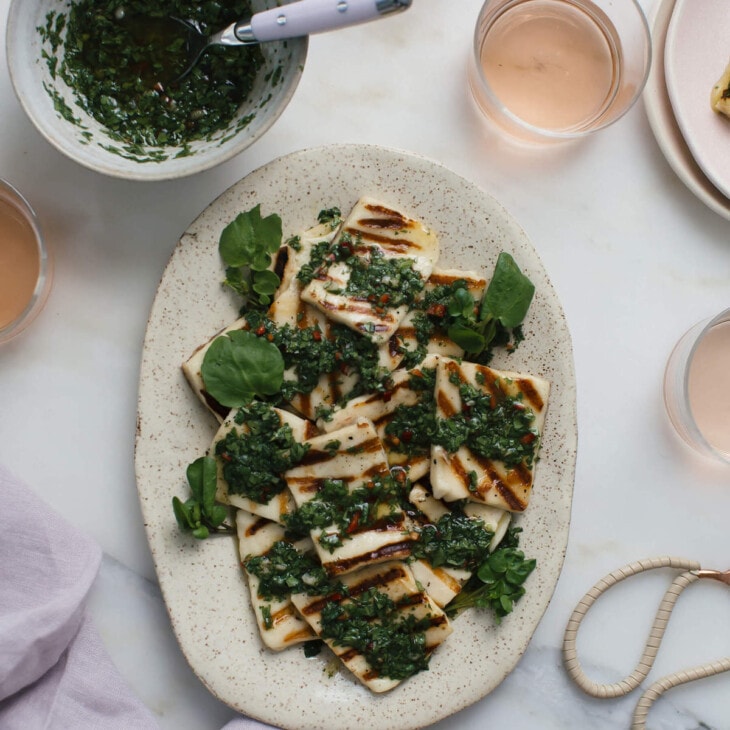 Print Recipe
Grilled Halloumi with Watercress Chimichurri
Ingredients
Watercress Chimichurri:
1

cup

packed fresh cilantro

1/3

cup

packed fresh watercress

3

garlic cloves

peeled and minced

6

tablespoons

extra-virgin olive oil

4

tablespoons

red wine vinegar

1

red fresno chile pepper

diced OR a few pinches of crushed red pepper flakes

Salt
Grilled Halloumi:
Olive oil

8

ounces

halloumi

sliced
Instructions
Using a knife, mince the cilantro and watercress together. Add it to a bowl, along with the garlic cloves, olive oil, vinegar, diced chile pepper and a few pinches of salt. Alternatively, you can add all of the ingredients to a food processor. Give it a taste and adjust the salt to taste.

Brush a grill or grill pan with olive oil. Set the heat to high heat. Place the slices of halloumi onto the grill and press with a spatula. Grill on each side for 2 to 3 minutes. Flip and cook on the opposite side. Repeat with the remaining slices of halloumi. If you'd like to keep them warm, you can transfer to a plate and cover it with a sheet of foil. Transfer the slices of cheese to a serving plate. Top with a few spoonfuls of chimichurri.