This situation is vegan. And filling. And warm and awesome.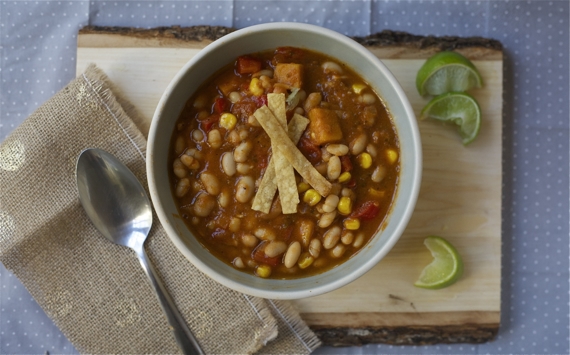 Don't think that by me bringing you a vegan, healthy(ish) recipe is me saying that the party is over…because it's not. You still have New Year's to rock your way through! This year I'm being an old person and probably staying home and cooking dinner with my dude. BUT in years past I have partied like a crazy person, vommed in a many cab, and even celebrated with the flu in bed. My New Years' experiences' have been vast!
Back to chili…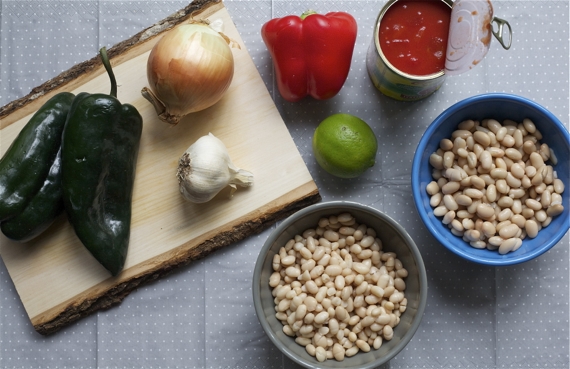 This recipe is good for when you want something on the lighter side of filling, aren't in the mood for, as my vegan mother calls it, "animal flesh," and/or simply want something inexpensive and easy to make.
For the full recipe, go over to Etsy.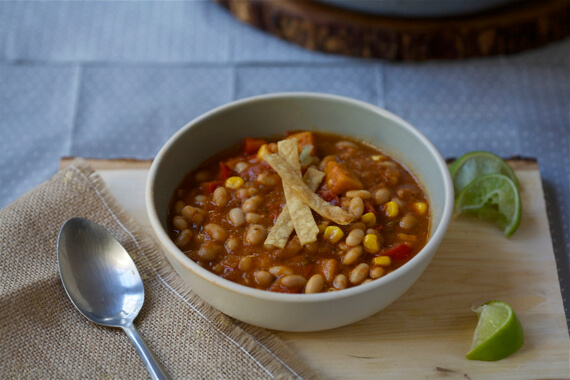 Oh and in case you didn't know, I'm a contributor on Etsy, making a few recipes for them a month. In case you missed it, here are some of the other that have been posted: Clam Linguine in a Tarragon Cream Sauce (I might be addicted to tarragon); Spiced Apple Latkes with Cardamom Cream (please make this!); and Stuffing Muffins (no longer applicable but delicious nonetheless).