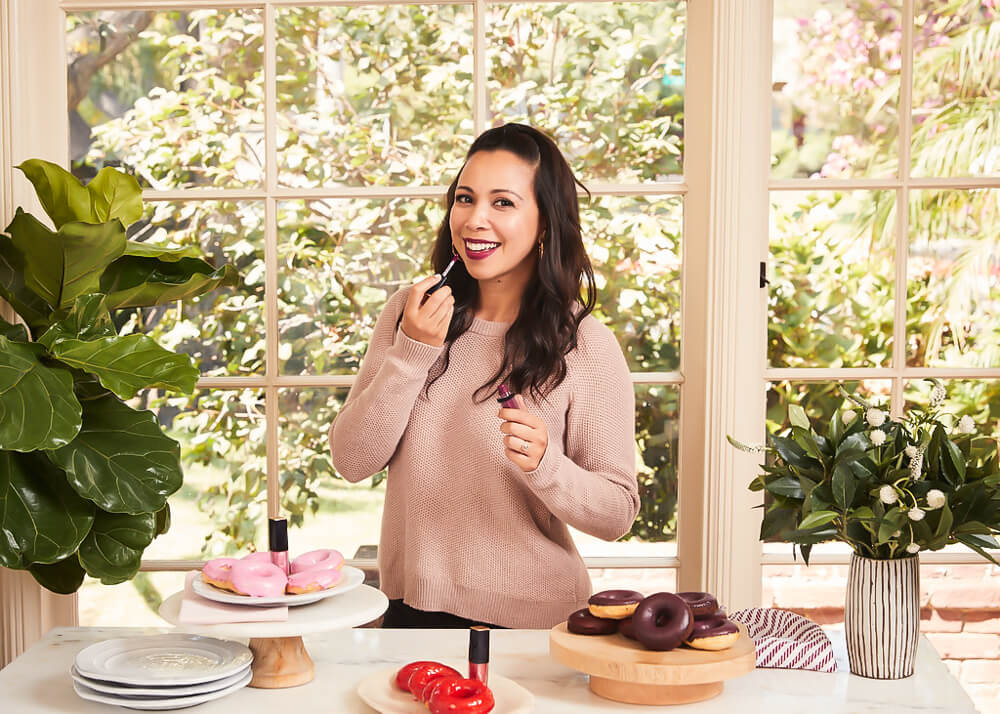 I've wanted to make a mirror glaze for a really long time but was always kinda skeptical about the taste. It looks so fake-tasting! If you're unfamiliar with mirror glazes, they became popular with Russian bakers and soon after, they were popping up everywhere on Instagram. The glaze is shiny and beautiful. And a lot of times, bakers will use it to make beautiful marbled designs.
When Estée Lauder reached out to me a few months ago about creating doughnuts to match their new liquid lipsticks, Pure Color Envy Paint-On Liquid LipColor, I knew it was time to give the mirror glaze a whirl. When I tried it the first time, I was blown away at how good it tasted—basically just like marshmallows. I color-matched the glazes to look exactly like their liquid lip counterparts.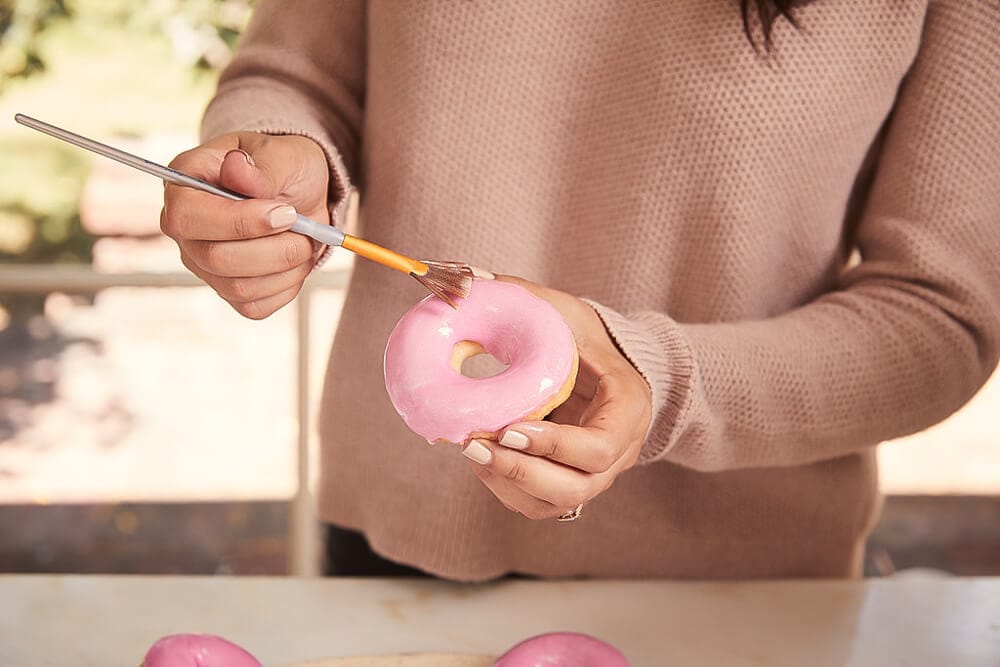 The colors are:
Vinyl Candy Red (inspired by Envy Paint-On in Lava Flow)
Metallic Poppy Pink (inspired by Envy Paint-On in Lacquer Lover)
Matte Berry Purple (inspired by Envy Paint-On in Orchid Flare)
It took me about a million times to get the color right, but it was so fun playing with food coloring trying to get it right. And I maybe ate way too many doughnuts in the process. These are baked doughnuts but feel free to use this glaze on regular yeast doughnuts, too.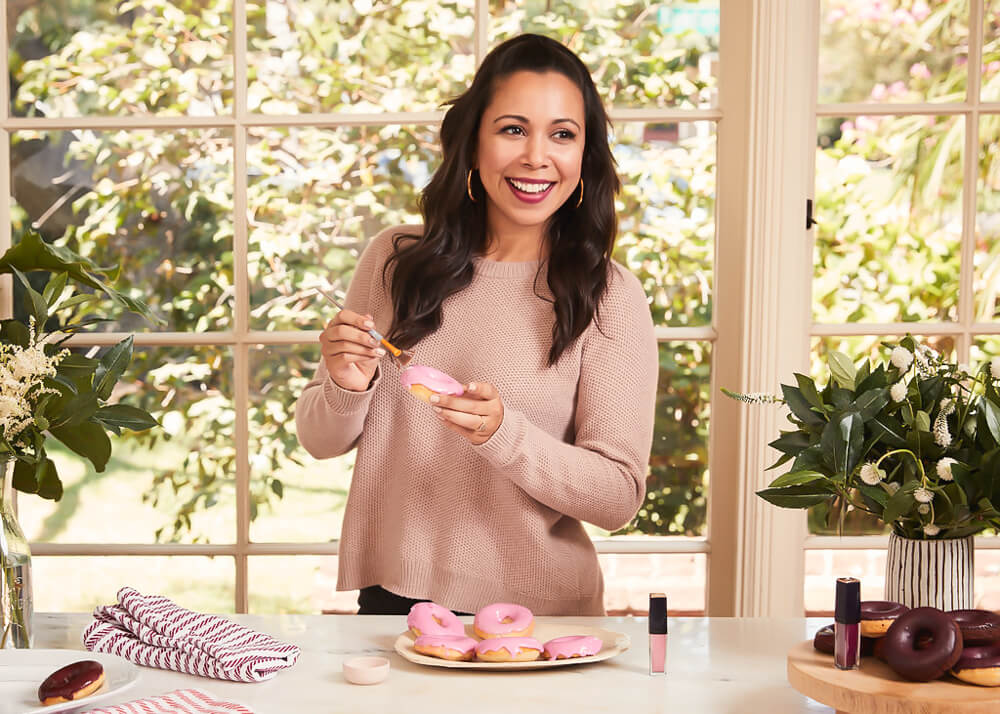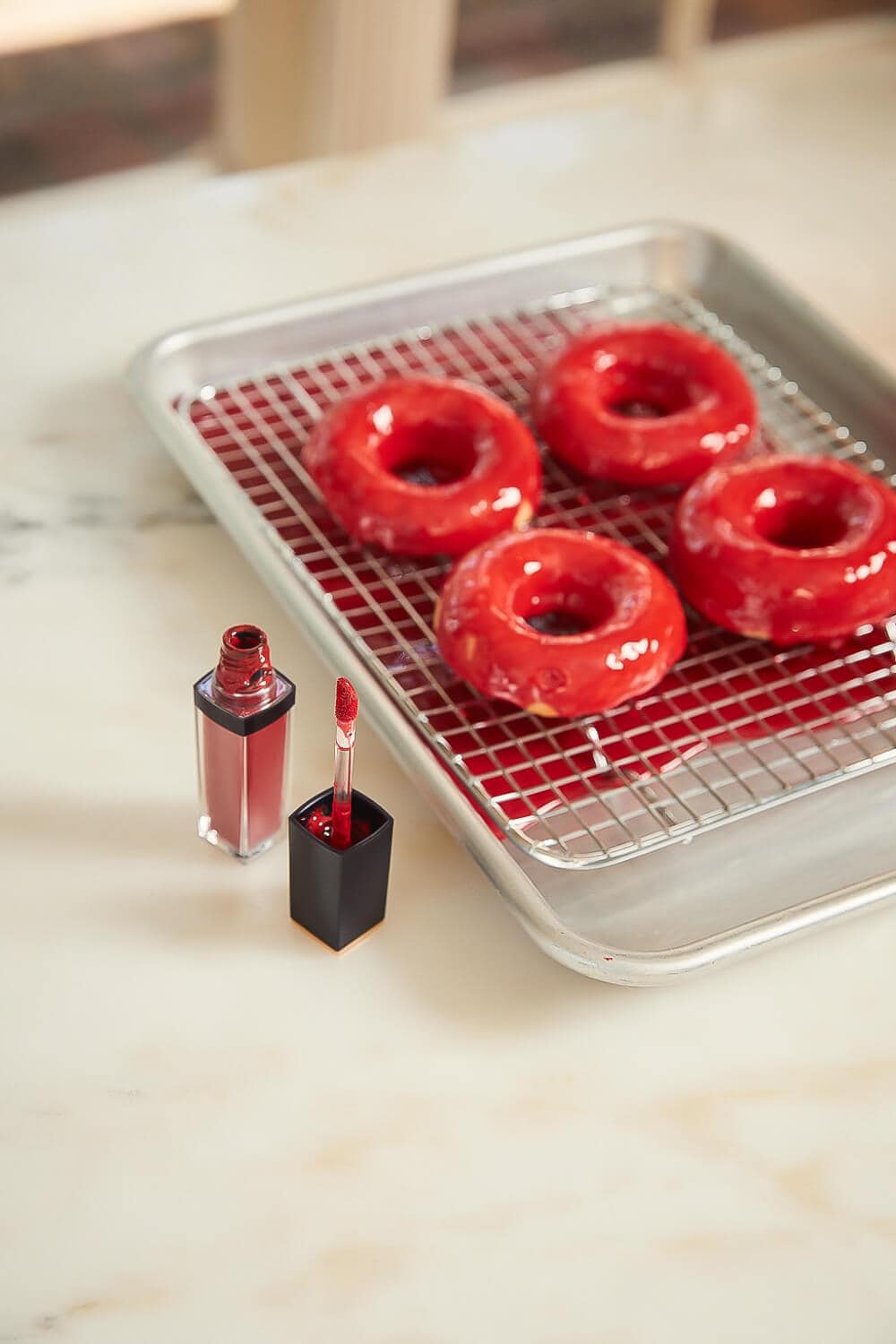 Their liquid lipstick is a really nice texture, it doesn't feel too tacky or messy. It sits on the lips just right. And the colors are beautiful. Perfect for a holiday gift to yourself.
The recipes are over on Estee Lauder's site. And here's a link to the liquid lipsticks, which are so pretty!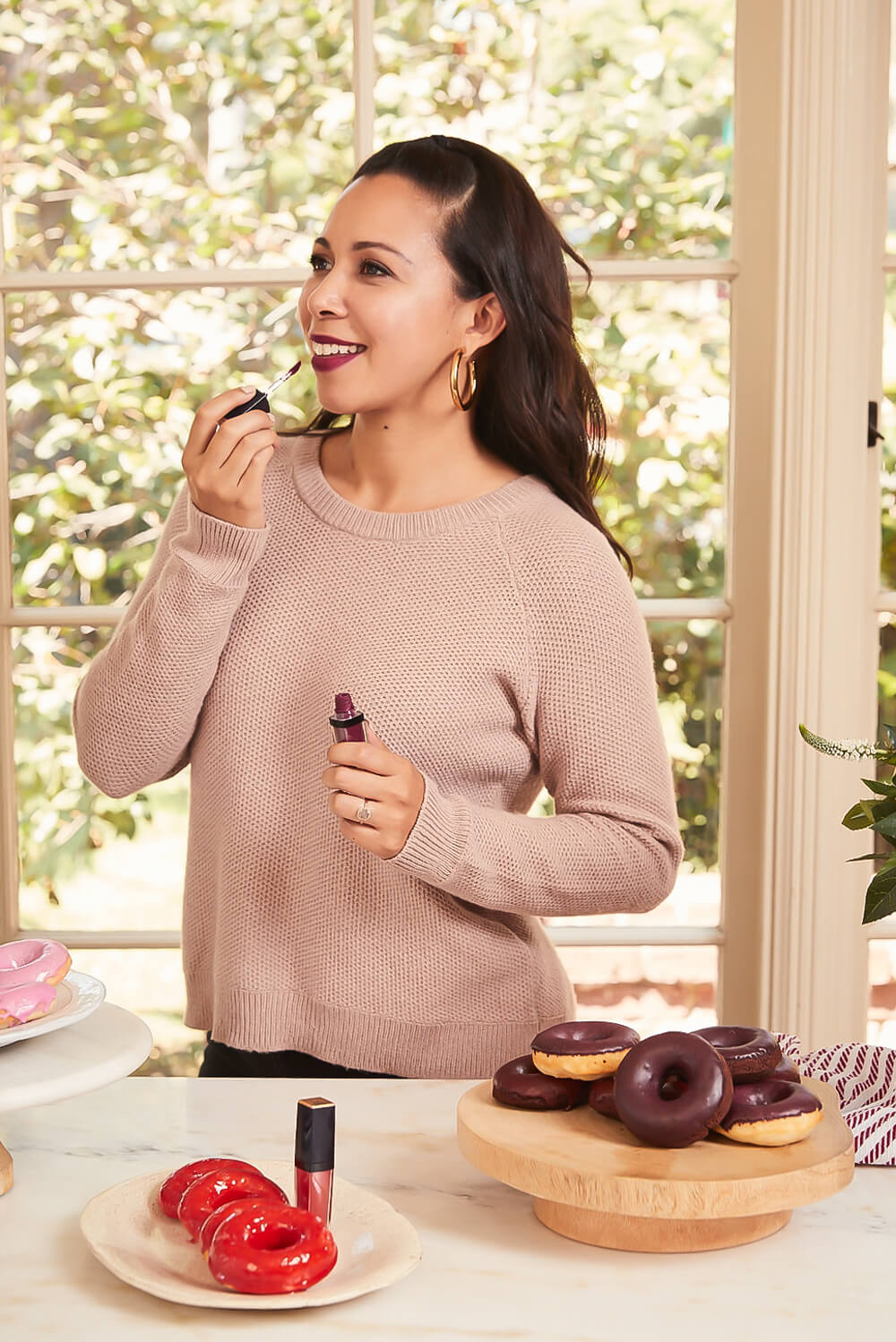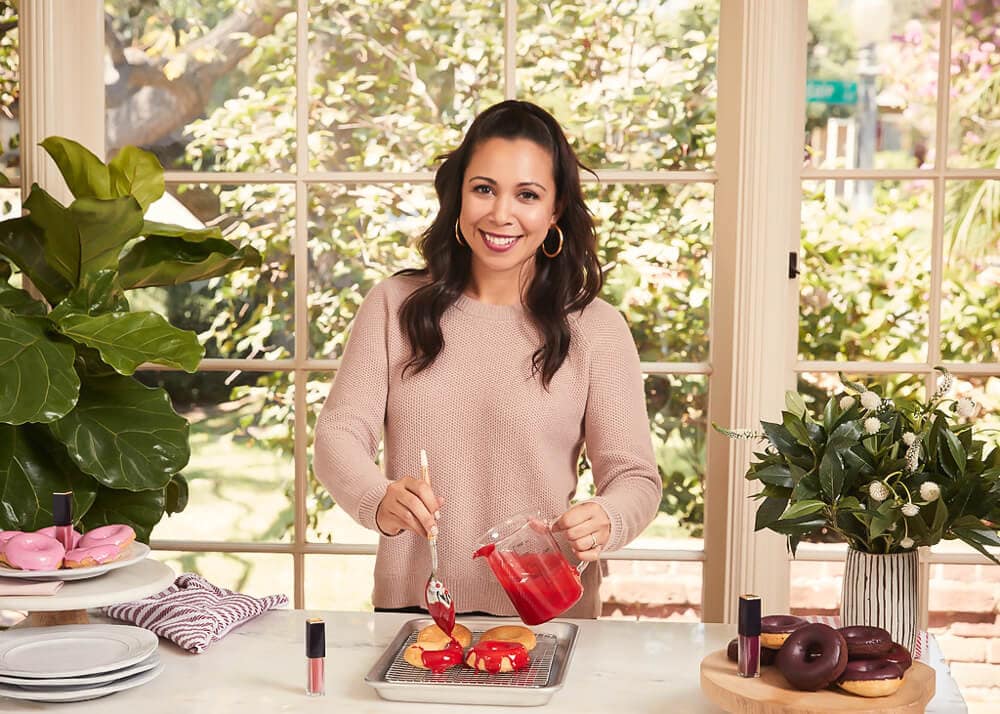 (This post is sponsored by Estee Lauder. Thanks for supporting that keep A Cozy Kitchen cozy.)