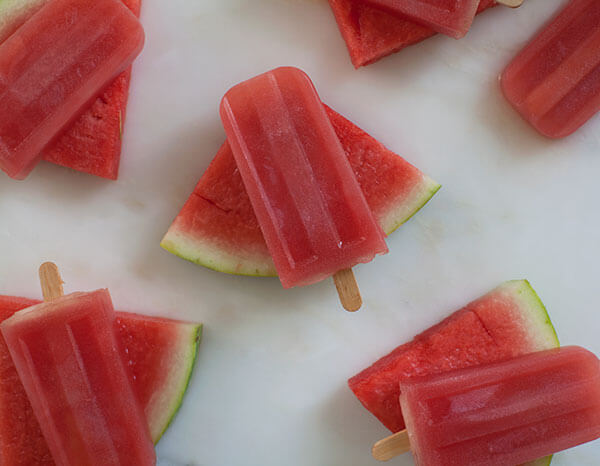 You might be giving me side-eye right now. Skeptical side-eye. It's ok. I get it. Tomato and watermelon are a bit of a weird combination.
A few years ago I walked into one of those very LA cold-pressed juice shops in Venice. Not to go on a juice cleanse, oh no that would never work. Instead I just like to have some juice as a bit of a late-afternoon snack. (It's better for this overly energized human than coffee.)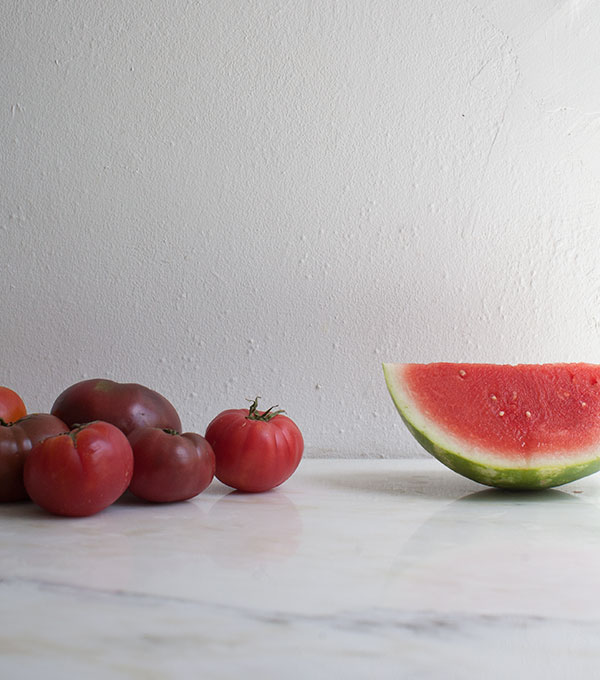 Anyway, the flavor that jumped out at me the most was watermelon tomato and lime juice. I was intrigued and was surprised at how delicious and refreshing it was. So, here you go. As a popsicle now!
For this recipe, I teamed up with McCormick Gourmet. The hit of cayenne pepper and salt add a nice savory quality to this popsicle. If your watermelon is super sweet (mine wasn't), feel free to skip the sugar.
It's a super refreshing snack when it's sweltering outside.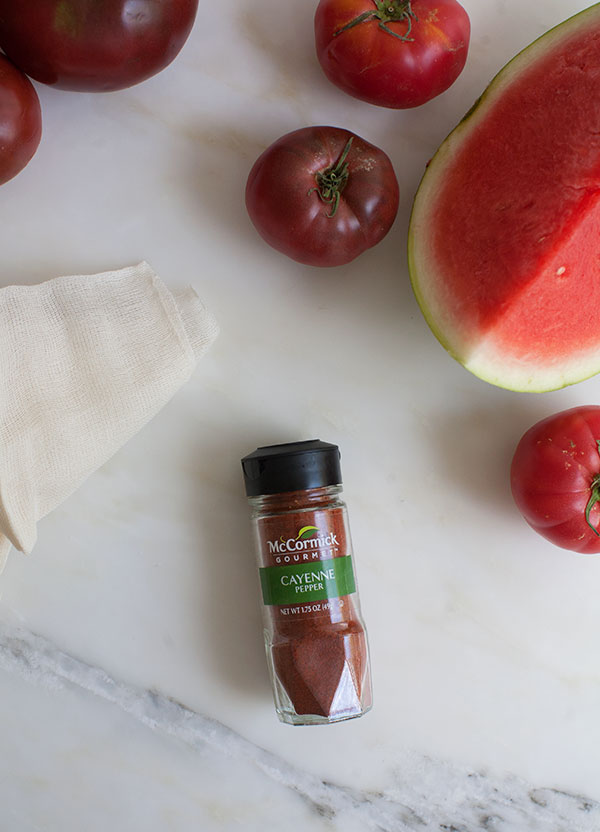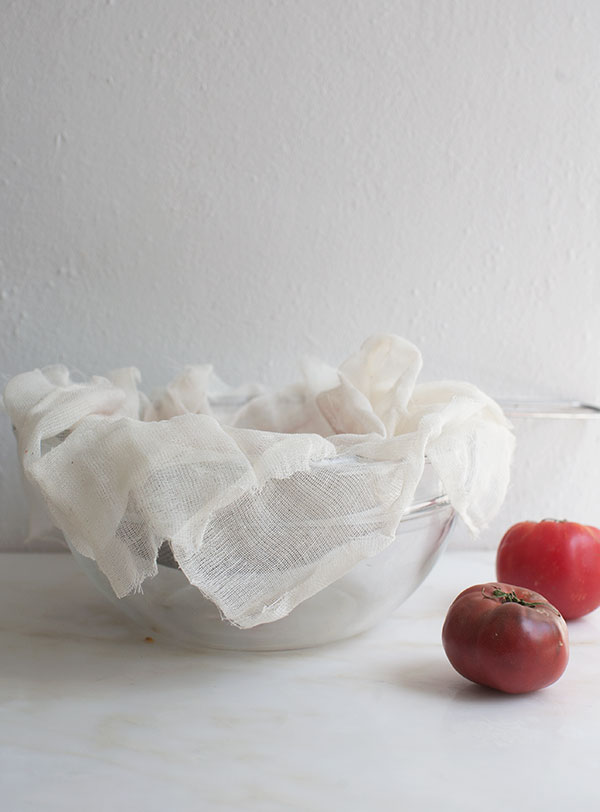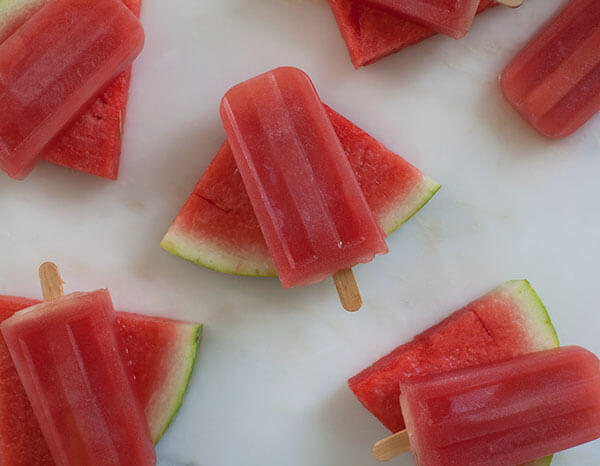 Print Recipe
Watermelon and Tomato Water Popsicles
Serving Size: 6 popsicles
Ingredients
3 pounds from about 3 heirloom tomatoes, chopped
2 pounds watermelon cubed (from about 1/2 watermelon)
Pinch of McCormick Gourmet Ground Cayenne Pepper
Pinch of McCormick Gourmet Sicilian Sea Salt
1 tablespoon white granulated sugar
Instructions
Line a fine-mesh sieve with a layer of cheese cloth. To a blender, add the chopped tomatoes and pulse until smooth. Pour the blended tomatoes into the strainer lined with the cheesecloth. Transfer the entire contraption to the fridge and allow to drain for about 8 hours.

Meanwhile, to a blender, add the cubed watermelon, pinch cayenne pepper, salt and sugar. Pulse until the watermelon is smooth. Add the watermelon puree through a strainer and discard the pulp. Pour the tomato water to the watermelon juice and mix. Divide the tomato/watermelon mixture between popsicle molds. Transfer to the freezer for about 1 hour. At the 1-hour mark, push the popsicle sticks into each mold. Freeze until solid, about 6 hours, ideally overnight. To remove, run the molds under warm water and then remove the popsicles.
(This post is sponsored by McCormick Gourmet. Thanks for supporting the sponsors that keep A Cozy Kitchen cozy.)