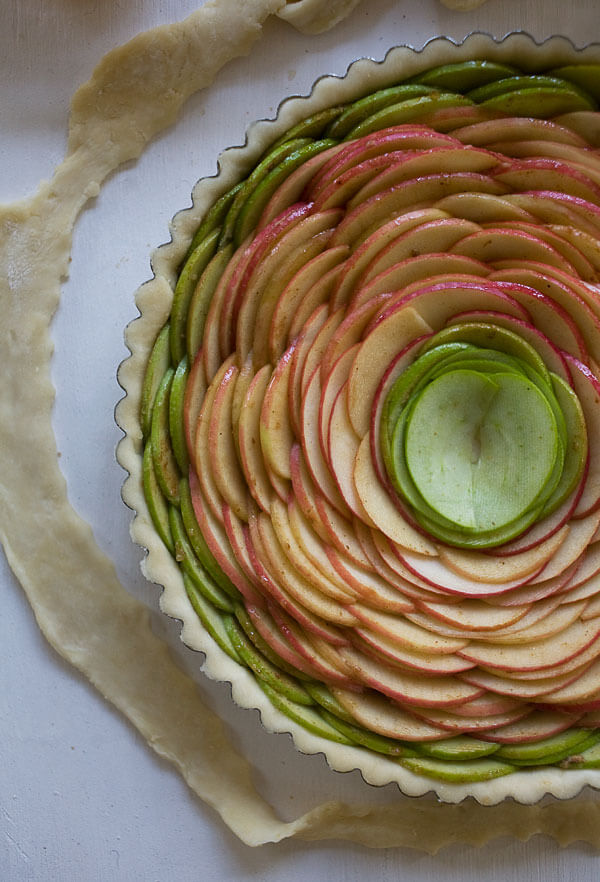 Thanksgiving is undoubtably the most popular pie holiday of the entire year.
And I happen to love, LOVE pie. I love eating pie, but I'm pretty sure I love making it even more.
Here are some tips that I find helpful:
Common Problem: Dough Shrinkage
Dilemma: Have you ever rolled out the most perfect pie crust, crimped the edges to only be super bummed out after it comes out of the oven that the whole thing shrunk??!?!
Solution: Shrinkage happens for two reasons.
The first is too much water in the dough. When you wrap up the dough in plastic wrap, it should never be sticky. If it's sticky, roll the entire thing in a few tablespoons of flour and knead it one more time AND then wrap it.
The second possible problem is that it didn't have enough time for the gluten to relax. Most pie crust recipes will tell you to rest it in the fridge for an hour. Well, if you only let it rest for an hour, most likely it will shrink. Ideally it'll rest for an entire night in the fridge. This also breaks up some of the work and makes pie-making a bit easier.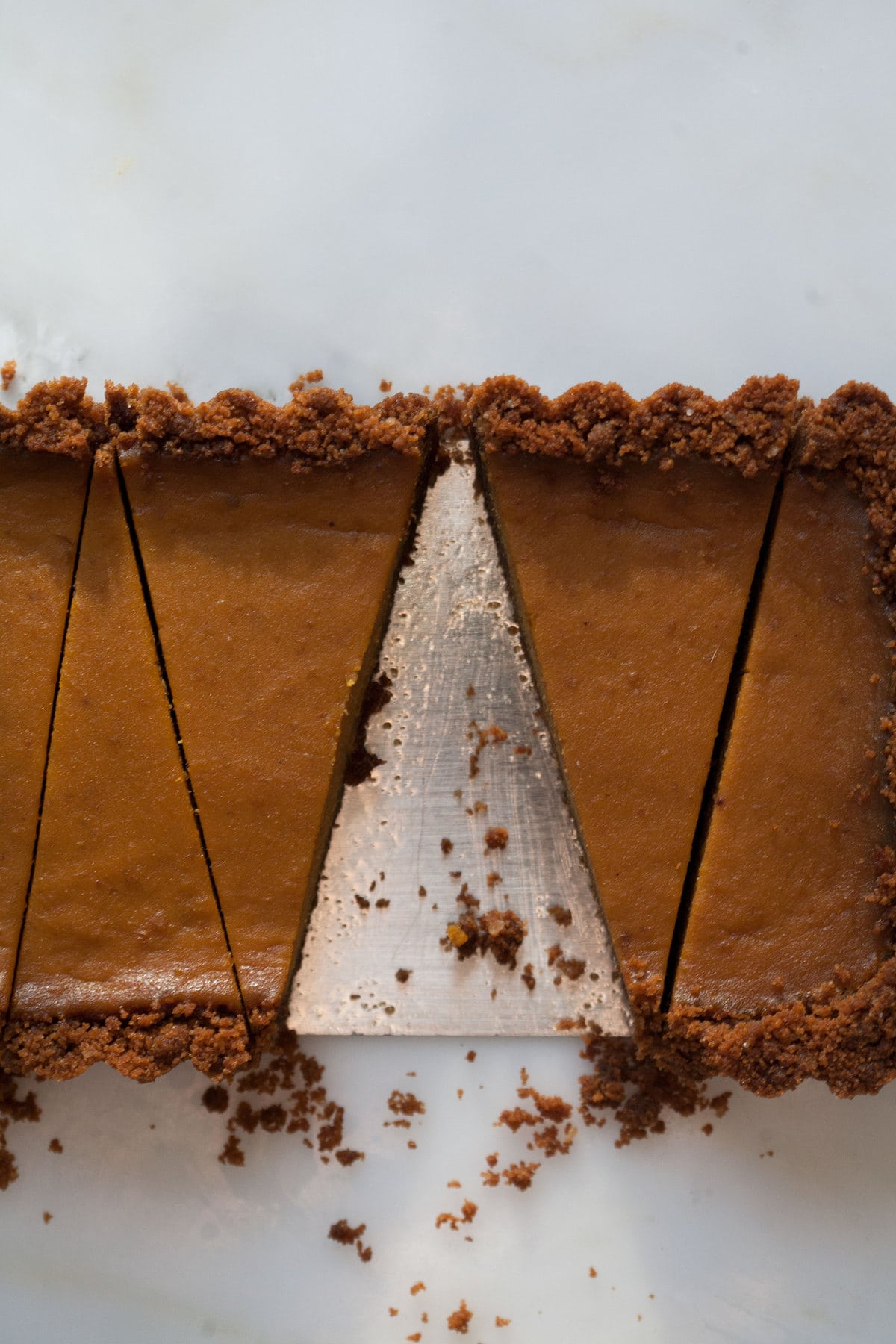 Common Problem: Pumpkin (or any custard) Pie Cracking
Dilemma: You make a pumpkin pie (or cheesecake) and it looks perfect when it come out of the oven and then BOOM! A DAMN CRACK! Many people will tell you that you probably baked it too long and this could be true. But if there was no crack in the oven then you probably baked it just right, but it was the drastic temperature change when you took it our of the oven that did you in.
Solution: First of all, cracking isn't the worst thing that could happen—it's totally edible and delicious. To avoid it from happening, turn the oven off, prop the oven door open and allow the pie to cool slowly, rather than taking it from the very hot oven to often times chilly (it's November after all!) kitchen counter. I usually let it cool for about 30 minutes to an hour this way and then take it out and place it on the counter. If you have kids or dogs, have them avoid the kitchen for that time.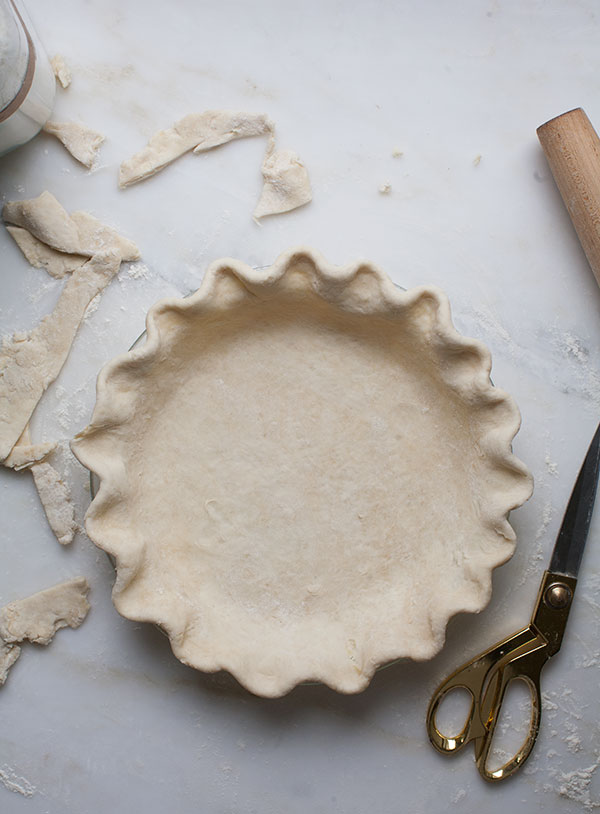 Common Problem: Being Flustered
Dilemma: If you've never made pie, the first time may stress you out so much that you may never want to make it again. It requires a good amount of steps. There are multiple components. The idiom "easy as pie" could not be further from the truth. But it's not hard.
Solution: Make the pie crust the day before. This will allow you to concentrate on just the pie crust, which if you've never made it before, can be a confusing. You'll have to have a bit of focus but I swear you can do it!
Make the filling, stick it in the fridge and then roll out the pie crusts. Organization helps a whole lot of pie-making. AND if all else fails, Tweet me and I'll try and help! Also, if the pie turns out to be not the prettiest, top it with a scoop of ice cream and no one will care!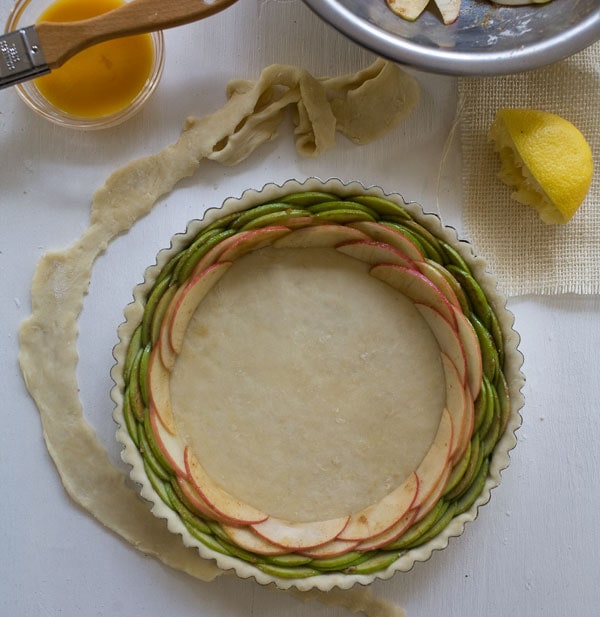 Now, here are some of my favorite pies to make for Thanksgiving!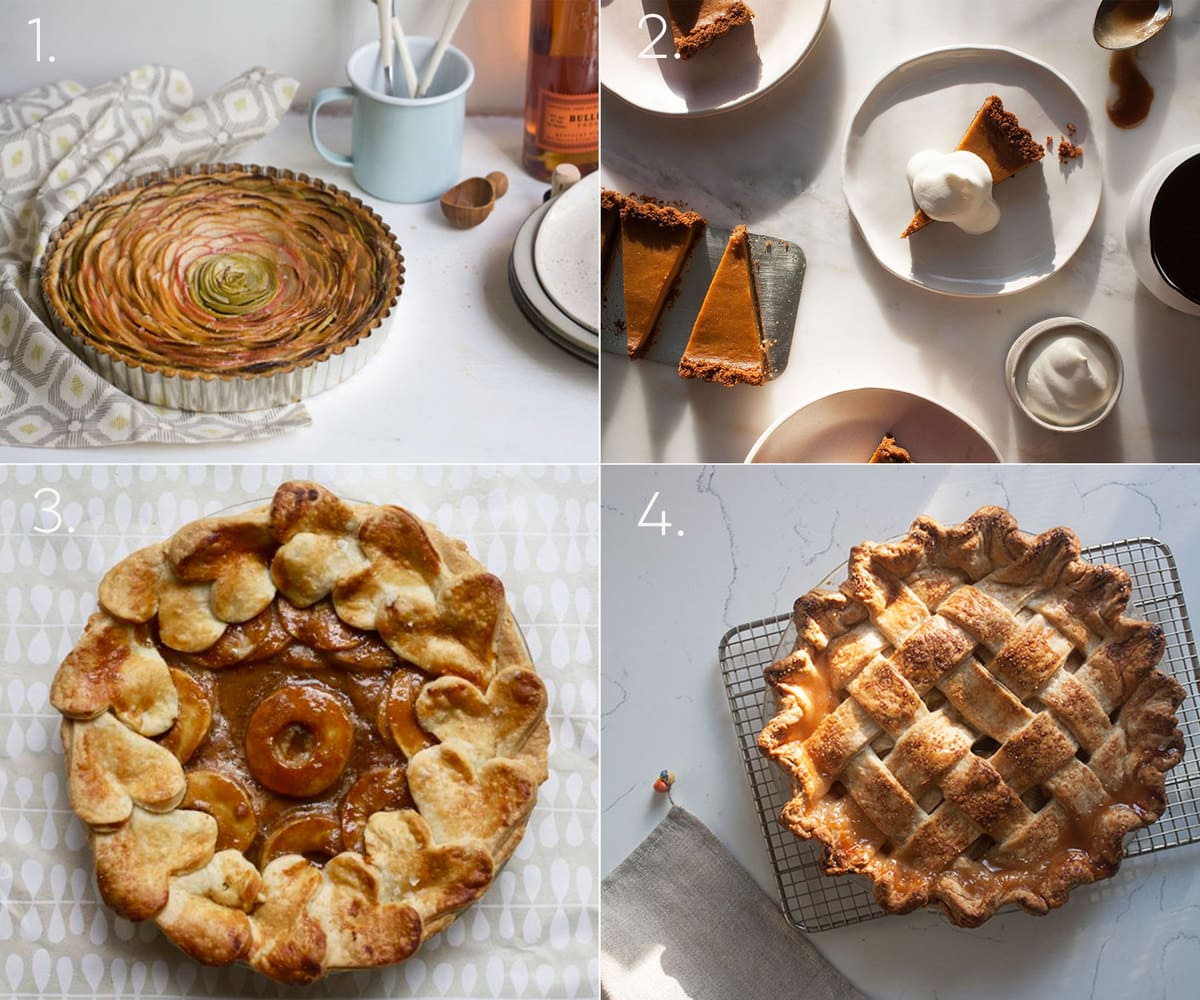 1. Rose Apple Pie with Bourbon Glaze – Hands down the most popular pie made every Thanksgiving off of A Cozy Kitchen
2. Butterscotch Pumpkin Pie – Simple and classic: butterscotch and pumpkin chilling together in a gingersnap crust (if you hate making pie dough, this one is for you!)
3. Salted Caramel Apple Pie (with a heart crust) – Sweet and cute and delicious.
4. Classic Apple Pie – Simple but epic.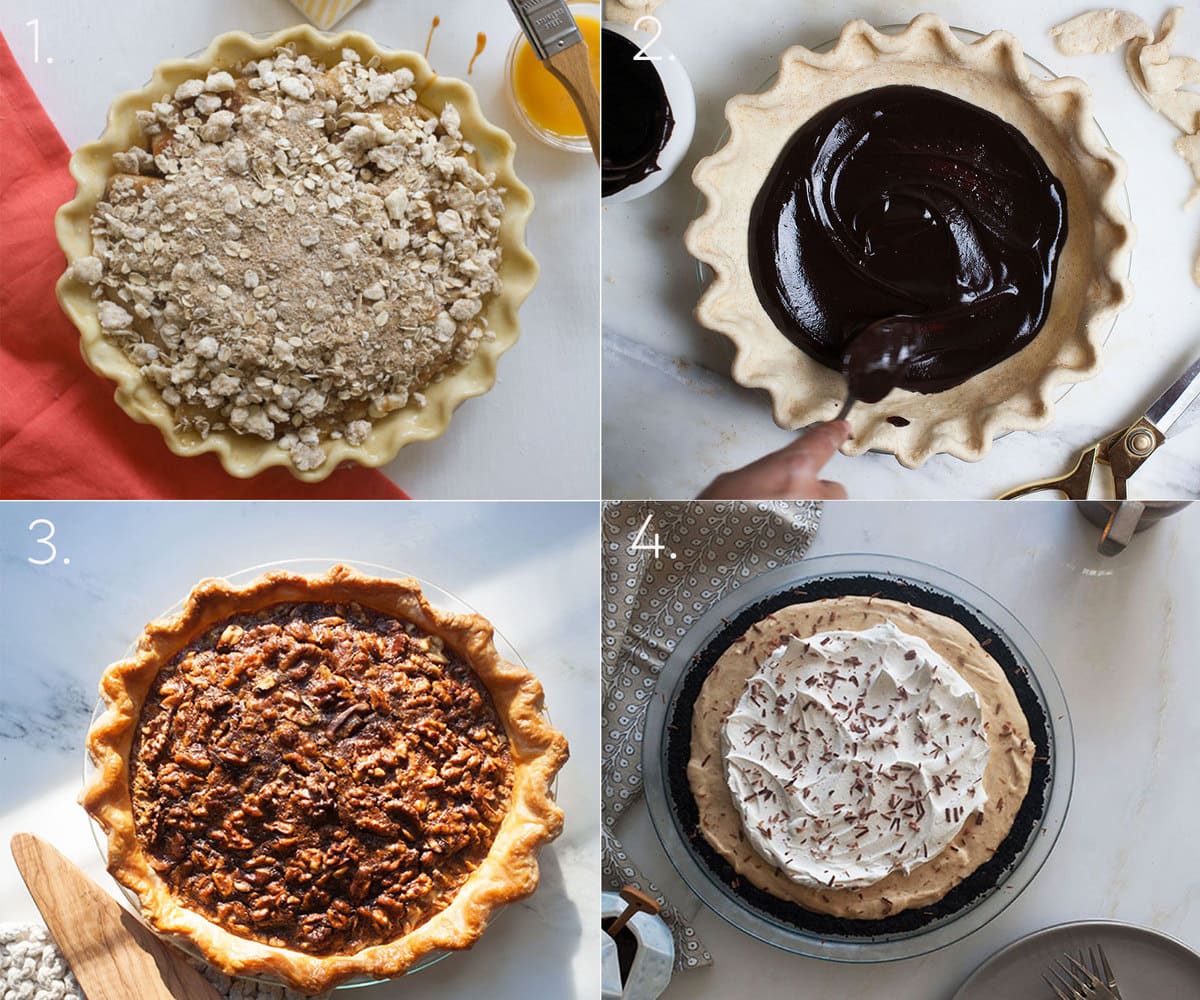 1. Caramel Pear Pie with an Oat Crust – Different and decadent.
2. Black-Bottomed Pecan Pie – Chocolate and nutty goodness. This is on my to-make list this year.
3. Walnut and Agnostura Pie – Slightly weird but not too weird.
4. Peanut Butter Cream Pie – I can't take credit for this. It's from Joy's book and it's GOOD.
5. Pumpkin Pie, Brûléed – The only thing better than normal pumpkin pie is one with a crispy topping.
6. Classic Sweet Potato Pie – Like a crisp white t-shirt…but sweet.
Just for the record, I'm baking two pies: The Classic Apple Pie and the Black-Bottomed Pecan Pies!
YAY GO US!
And for the record, I like this pie dish and this post: 101 Pie Crust, can be helpful!