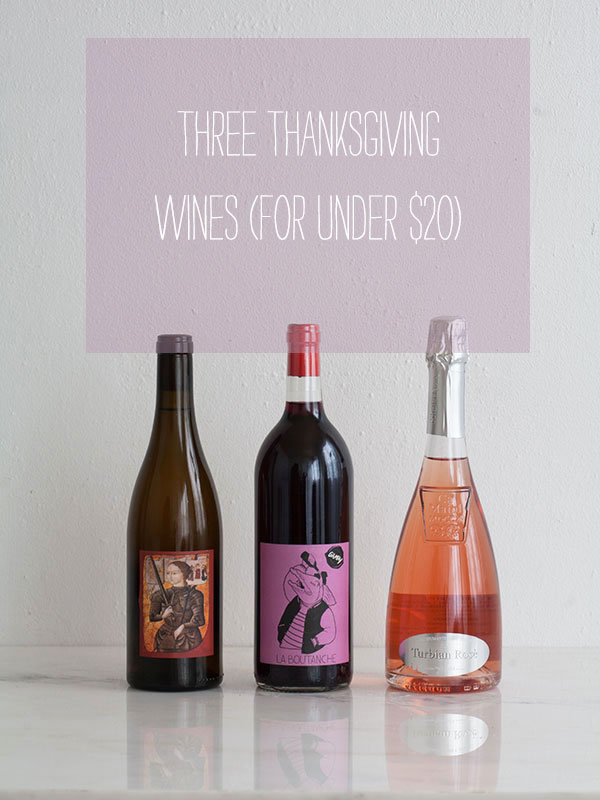 The big T-Day is next Thursday and if you're the organized cute person I know you are, you're probably in big time planning mode. This week is Thanksgiving week on this lil' blog. There will be sides. There will be a big bird. And of course, PIE will make an appearance!
To kick things off, we're starting with the most important cooking aide: wine. Cooking is so much better, albeit a little more dangerous, when there's a glass of wine in everyone's hands. Wine has the ability to iron out all of the inevitable Thanksgiving woes like fun family tension, messing up the pie crust and maybe making the bird a bit too toasty.
Today I teamed up with my friend, sommelier, and Bottle Stock owner, Whitney Adams. She's recommending three Thanksgiving wines that are all under $20.
I know most of you aren't in Los Angeles, so I'm approaching this a few different ways. Two of these wines are available via Domaine LA and they can be shipped to you. If you're in LA, you can obviously just stop in and pick them up.
We're also providing tasting notes for each of these wines. The idea behind this is that you can go into your local wine shop and request a wine that tastes similarly.
So, for instance, with the wine just below, you can drop into a wine shop and say you're looking for an orange wine that's bright, a little chewy, and under $20-$25. And lastly, if the wine shop doesn't have an orange wine, there are other alternatives listed that might be a good replacement.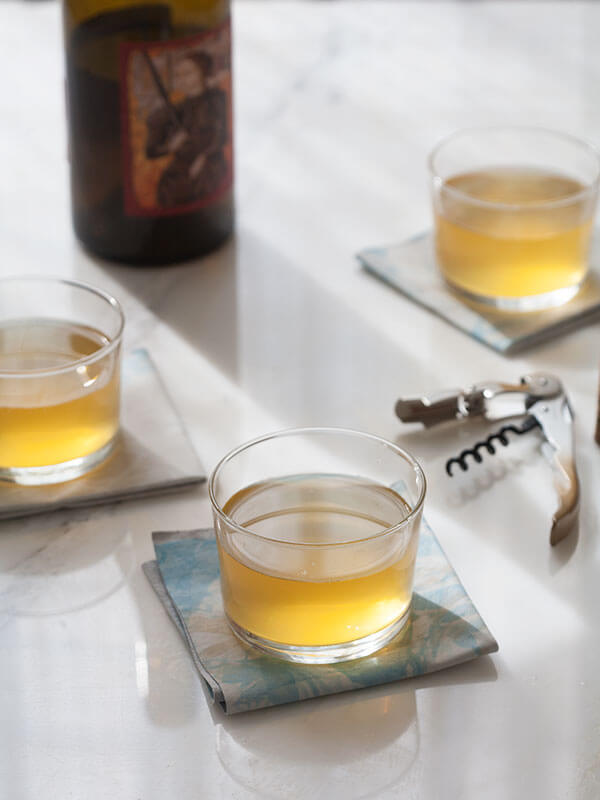 2013 Folk Machine Jeanne d'Arc – (Chenin Blanc from California) Skin contact white wine, or "orange" wine, is so versatile with food because of its savory edge. A little chewy, golden and delicious.
Alternatives: Sherry, Chardonnay or Savagnin from the Jura, Bottle fermented beers, Cider.
Pictured with Corkscrew in Gold Burst and Bodega Tumblers.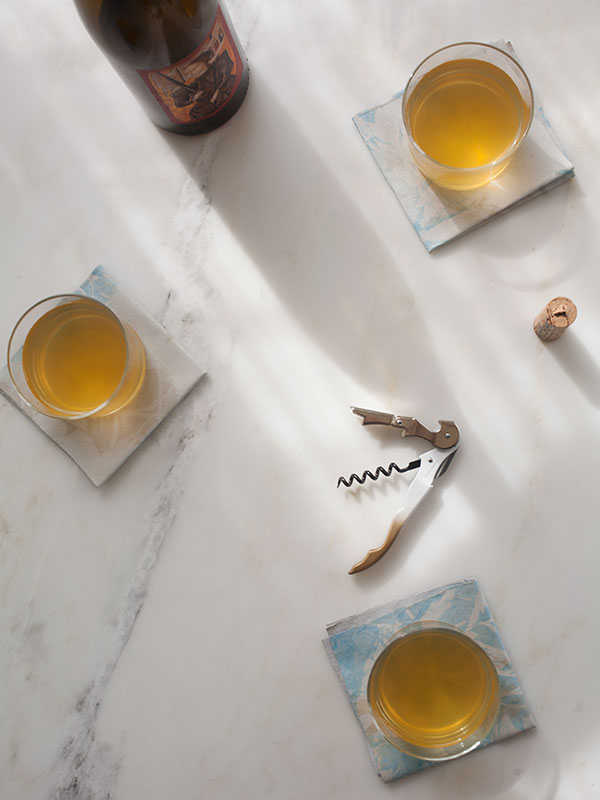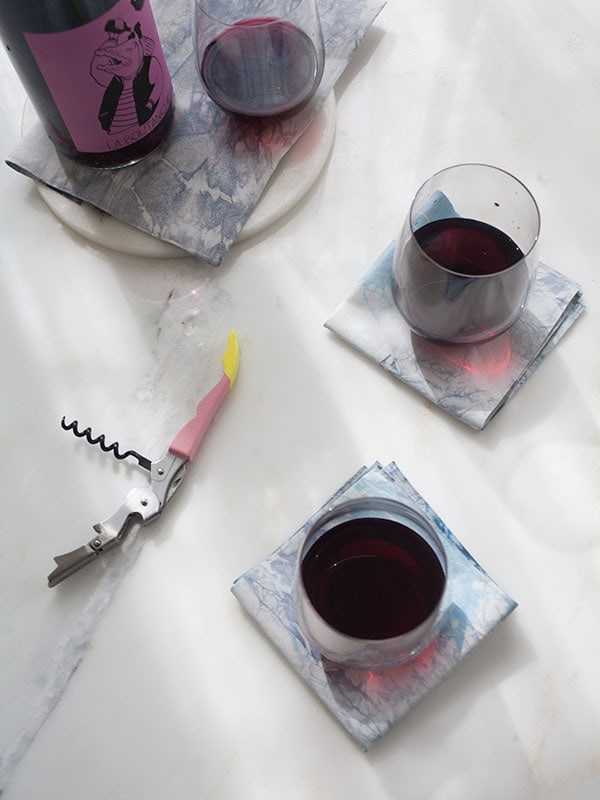 2013 Un Saumon Dans la Loire 'La Boutanche' Gamay – (Gamay from Loire, France) It comes in a full liter so it's already winning. Light with cranberry tartness and a touch of funk and herbaceousness.
Alternatives: Frappato, Pinot Noir, Beaujolais, Loire Cabernet Franc.
Pictured with Corkscrew in Sweet Tart and stemless wine glasses.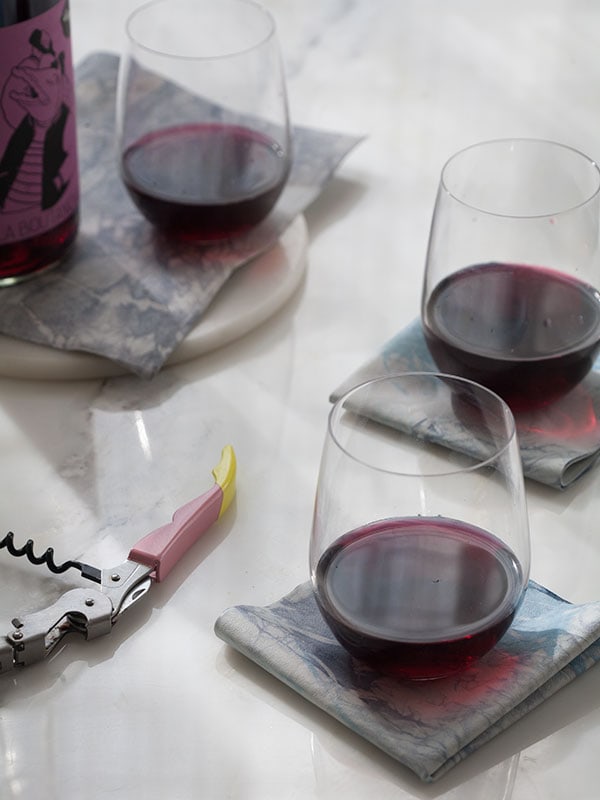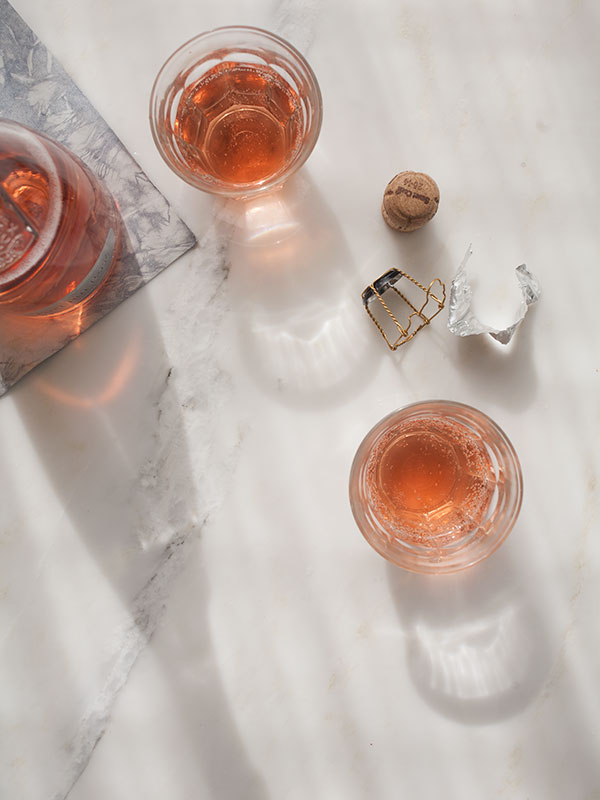 NV Provenza Spumante Rosato 'Turbian' – (Gropello and Marzemino blend from Lombardy, Italy) Fruity but bone dry, refreshing and gulp-able. And a perfect example of why you shouldn't buy wine based on how the bottle looks : \
Alternatives: Lambrusco, dry Italian or French rosé, Txakolina, Pink Petillant Naturel
Pictured with Duralex (4-ounce) Tumblers.