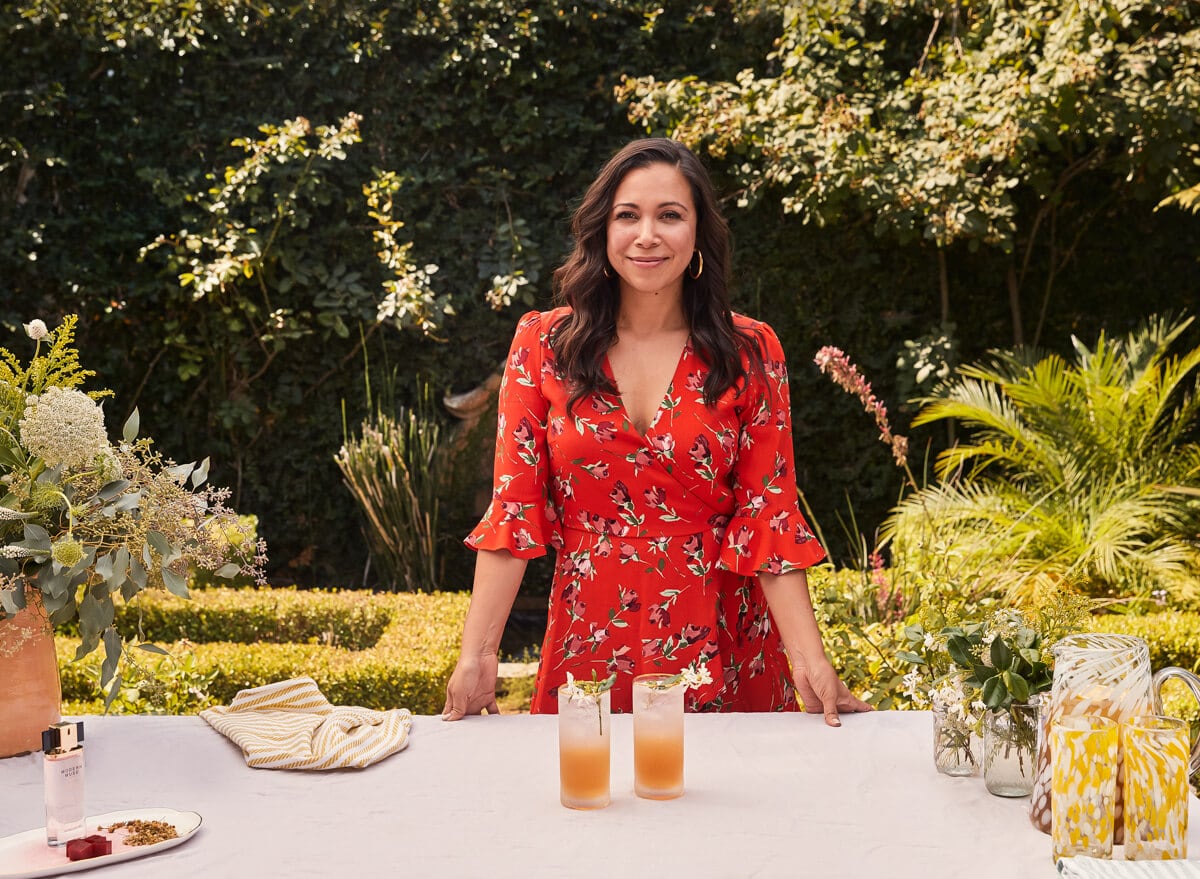 I remember being a little girl and going with my mom to the Estée Lauder counter, watching her try on lipsticks, perfume and buying compacts of powder. I always acquainted it to my mama looking so pretty and majestic. That's why even now, Estée has always been one of the go-tos (their Advanced Night Repair Serum is something I've worn for like 5 years straight—I love it!).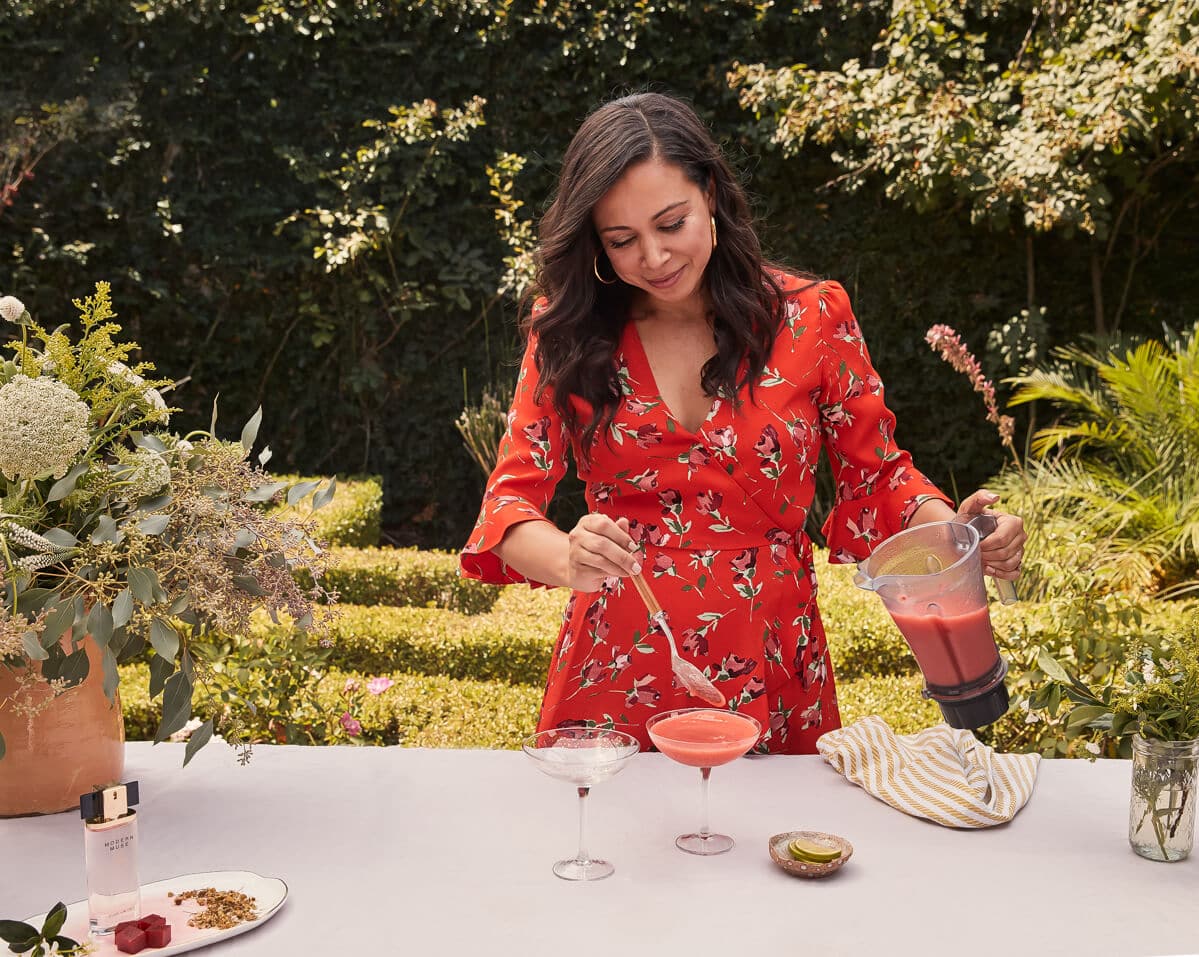 I was super pumped when I got the opportunity to create three cocktails inspired by their classic fragrance, Modern Muse.
The smell is so fresh and clean and lightly floral. I know a lot of women are loving more musky smells nowadays but I always and forever want to smell like I just showered and then ran through a field of flowers.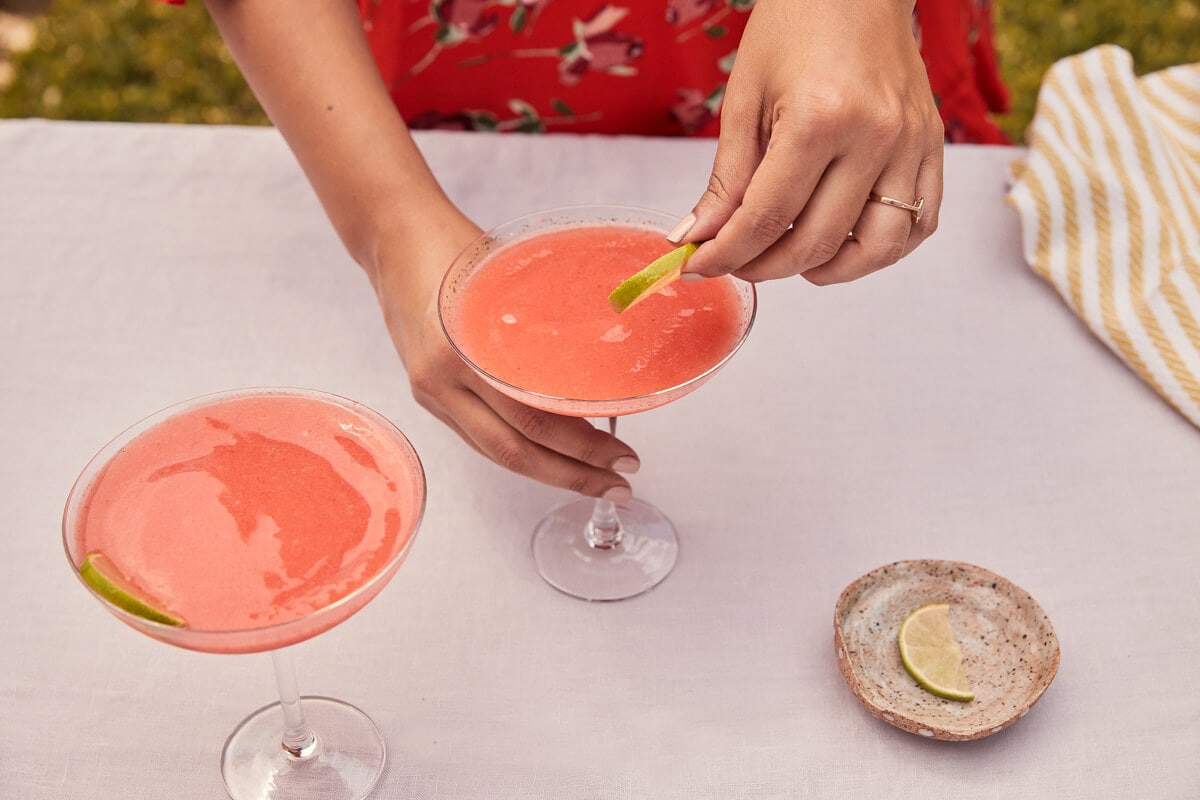 When I smelled Modern Muse for the first time, I immediately loved the freshness with hints of jasmine and honeysuckle in the scent. I wanted to create cocktails that were inspired by the smells but still tasting super delicious.
Here are the smells and feelings from the scent that inspired the cocktails:
1. Hints of jasmine.
2. Light floral notes like honey suckle.
3. A refreshing aroma that felt like a warm day (but not too warm!).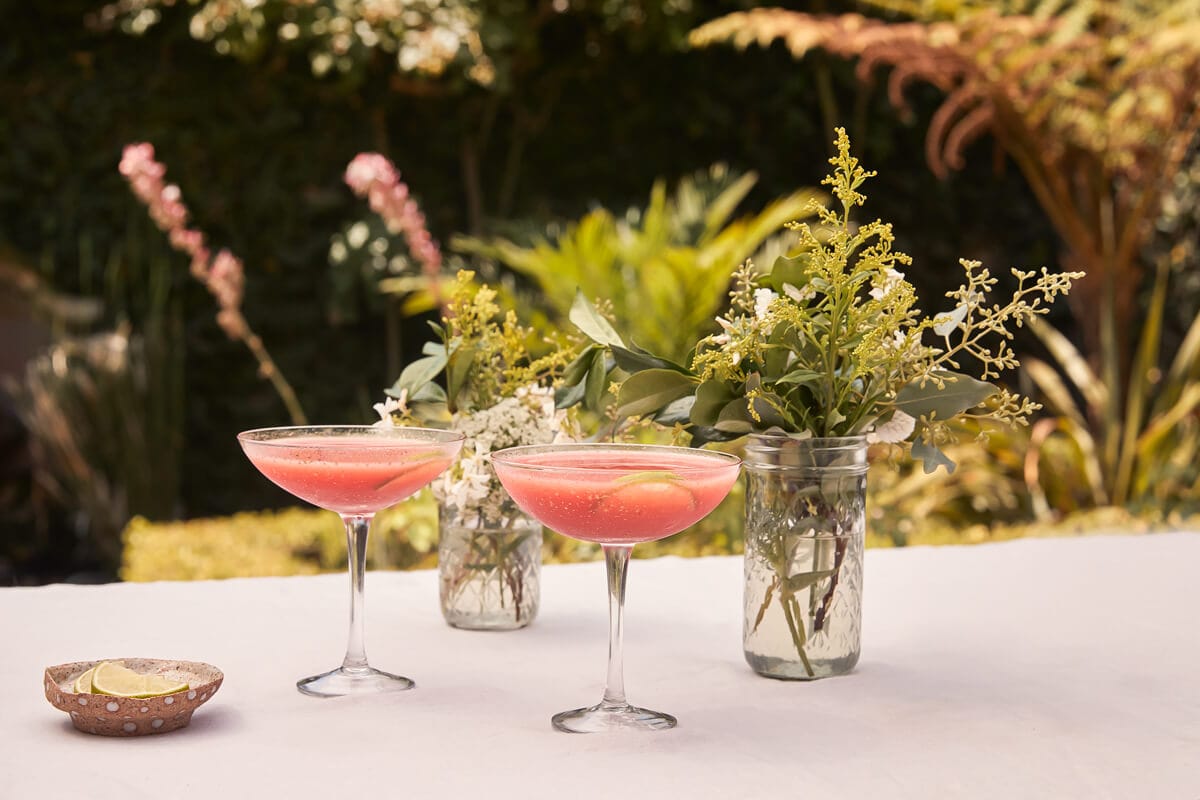 And then here's what I made:
1. Jasmine Spritz  
2. Chamomile Bee's Knees
3. Frozen Guava Rum Punch
The jasmine spritz is lightly floral with a lovely subtle sweetness. I like to use a nice floral-ish gin too!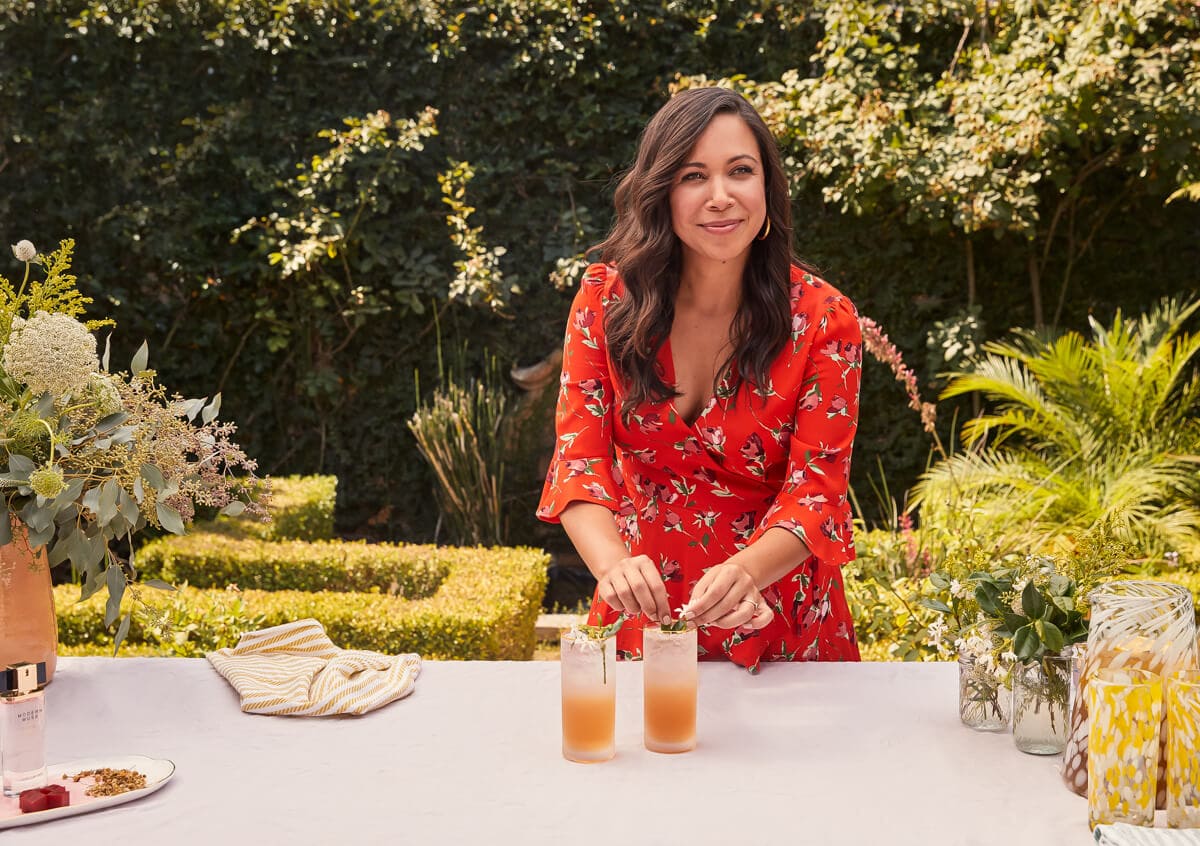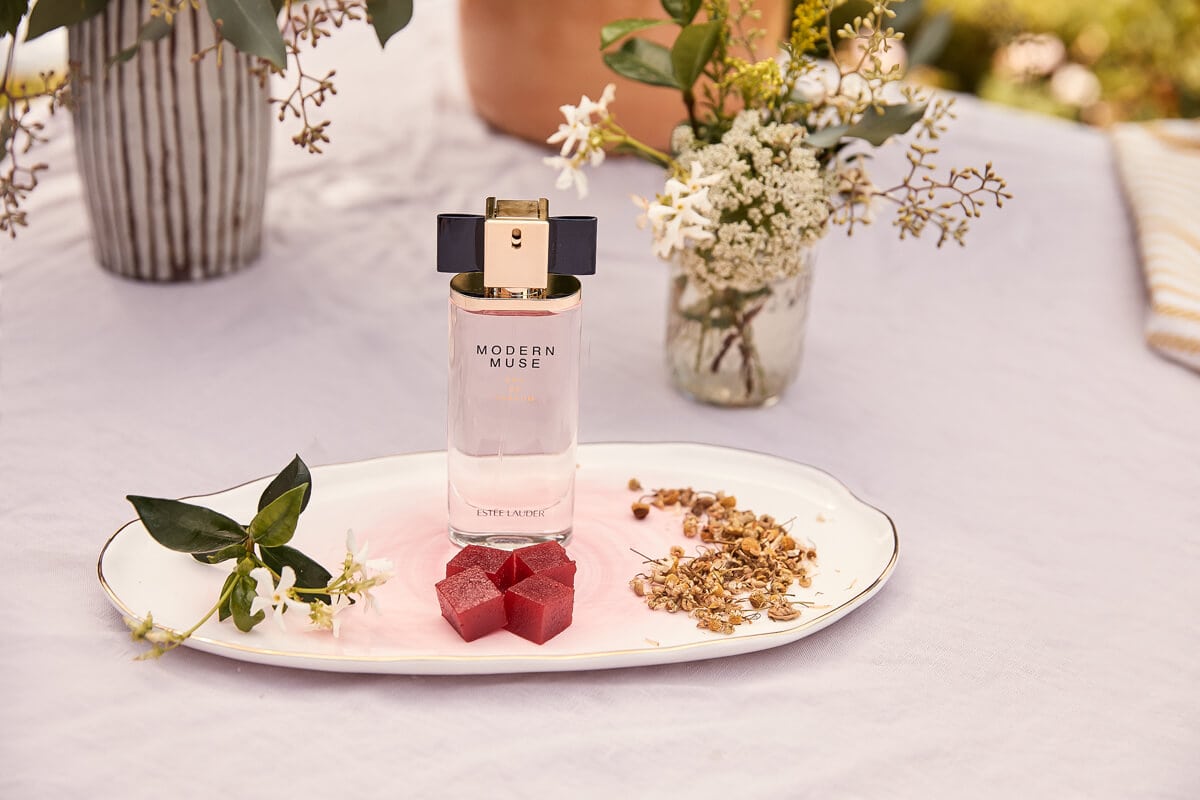 The chamomile bee's knees is so refreshing. This is one of my favorite cocktails because it's easy to make in a big batch. Just put ice in it right before you're ready to serve it.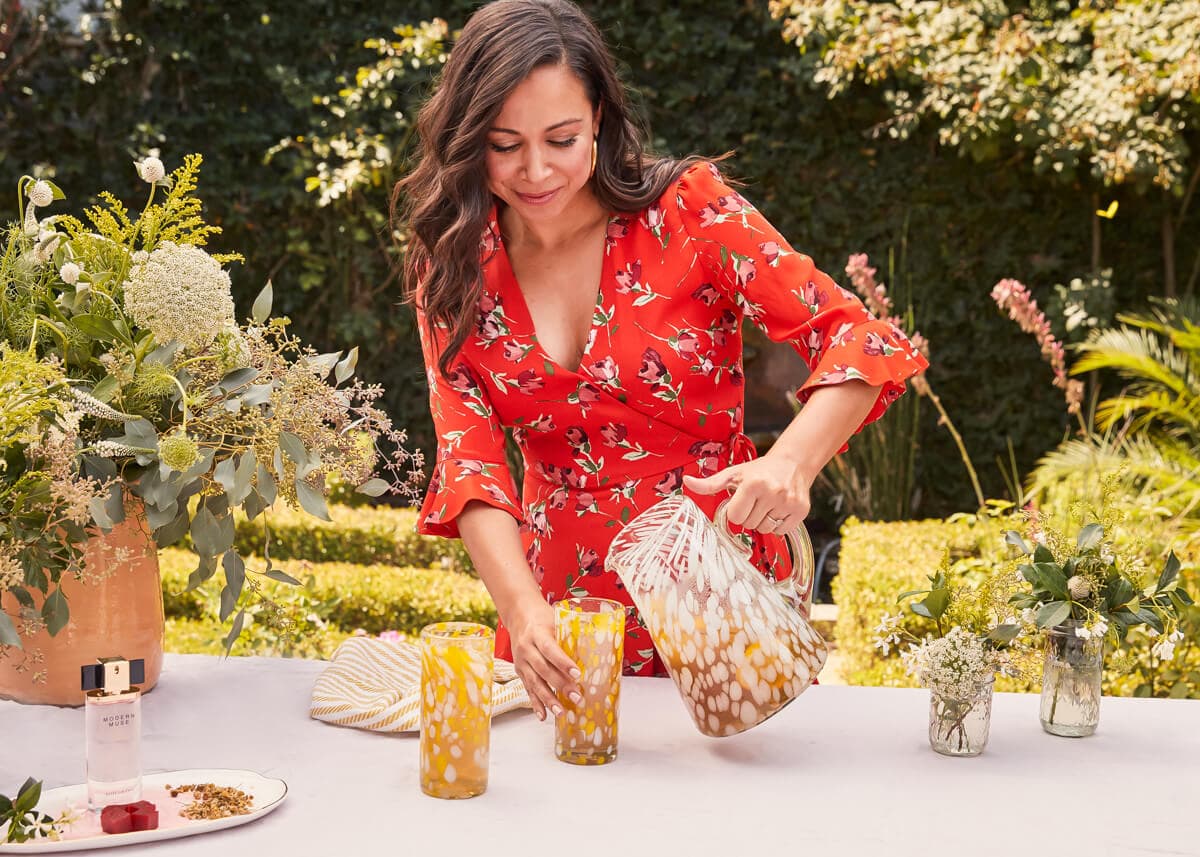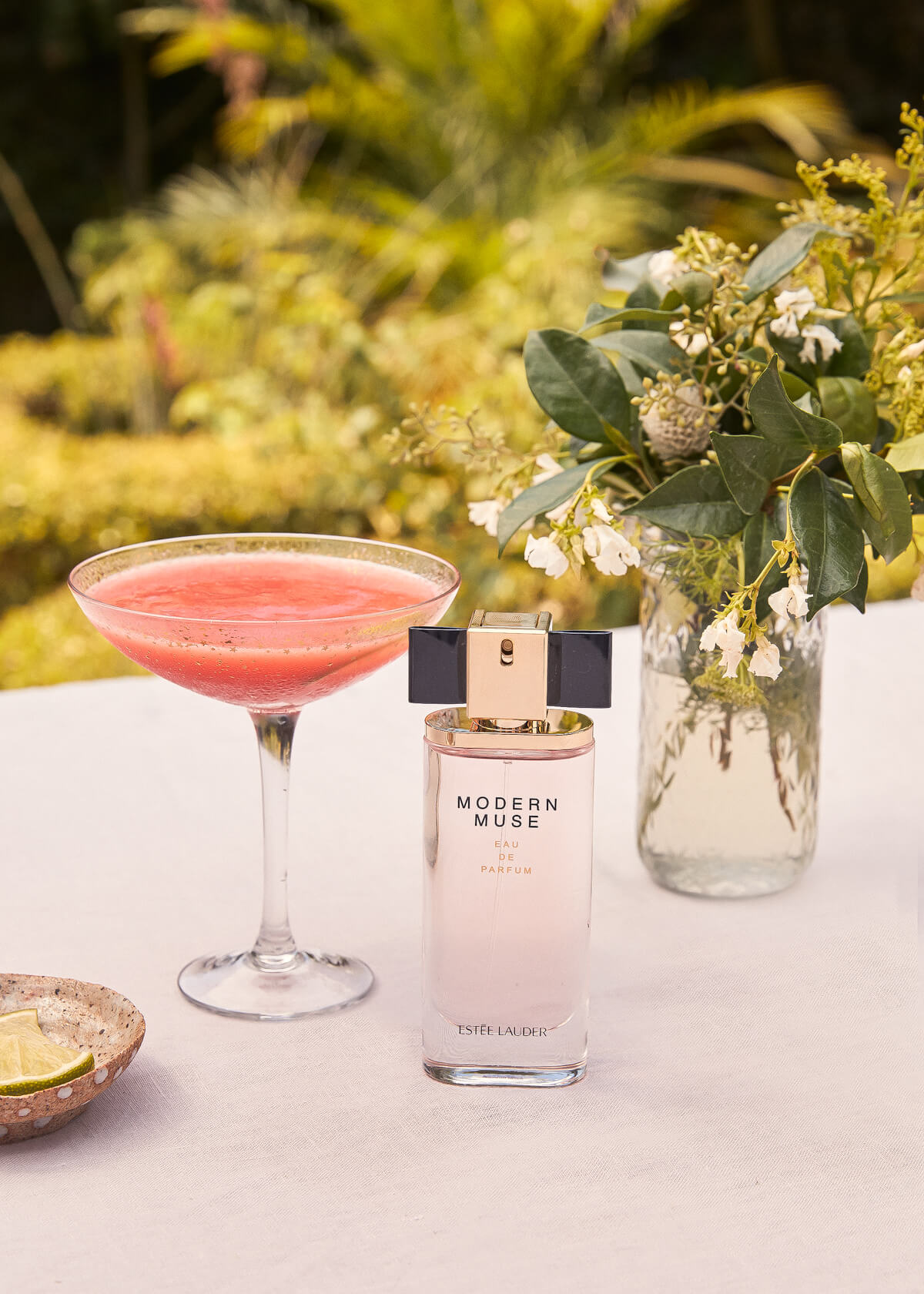 OMG and lastly, the frozen guava rum punch. At Latin markets, they'll sell guava paste in these blocks and they are SO good. I added it to a blender with a bit of warm water to create a paste and then everything goes in after that.
I used a vintage Cuban rum that I got as a gift and it was DELICIOUS!
The recipes are over on Estée Lauder's site. And here's a link to the fragrance, which has now become a new staple in my fragrance rotation.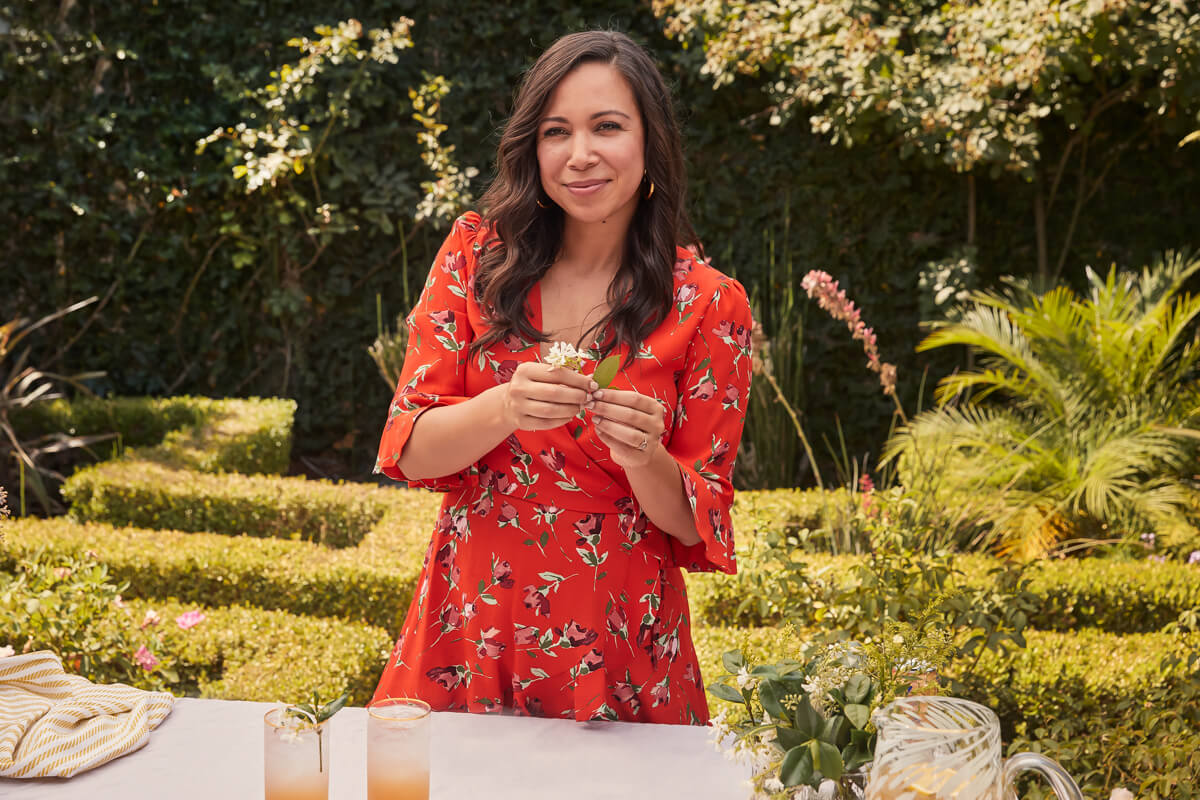 (This post is sponsored by Estée Lauder. Thanks for supporting the sponsors that keep A Cozy Kitchen cozy.)