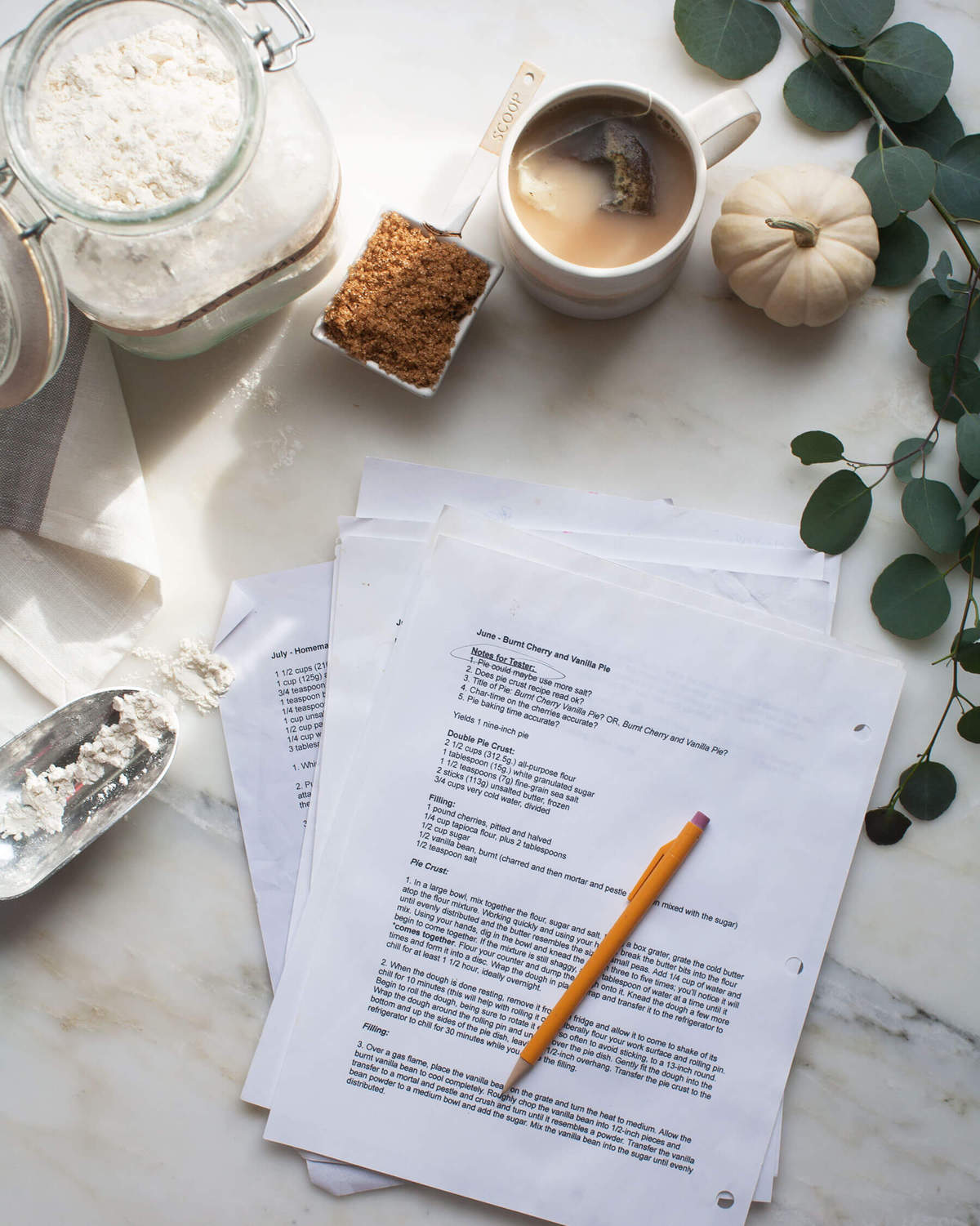 When I was writing The Year of Cozy, I thought A LOT about how the recipes were written. I thought it might be interesting to share my process with you.
Some of you may write your own recipes too, and some of you may have very little idea about the process. Obviously this is simply the way I do it, it might not be the right way (I'm not sure!).
If you do write recipes, I'd LOVE to hear your process in the comments below. I'm always thinking of ways to improve, be better and more efficient.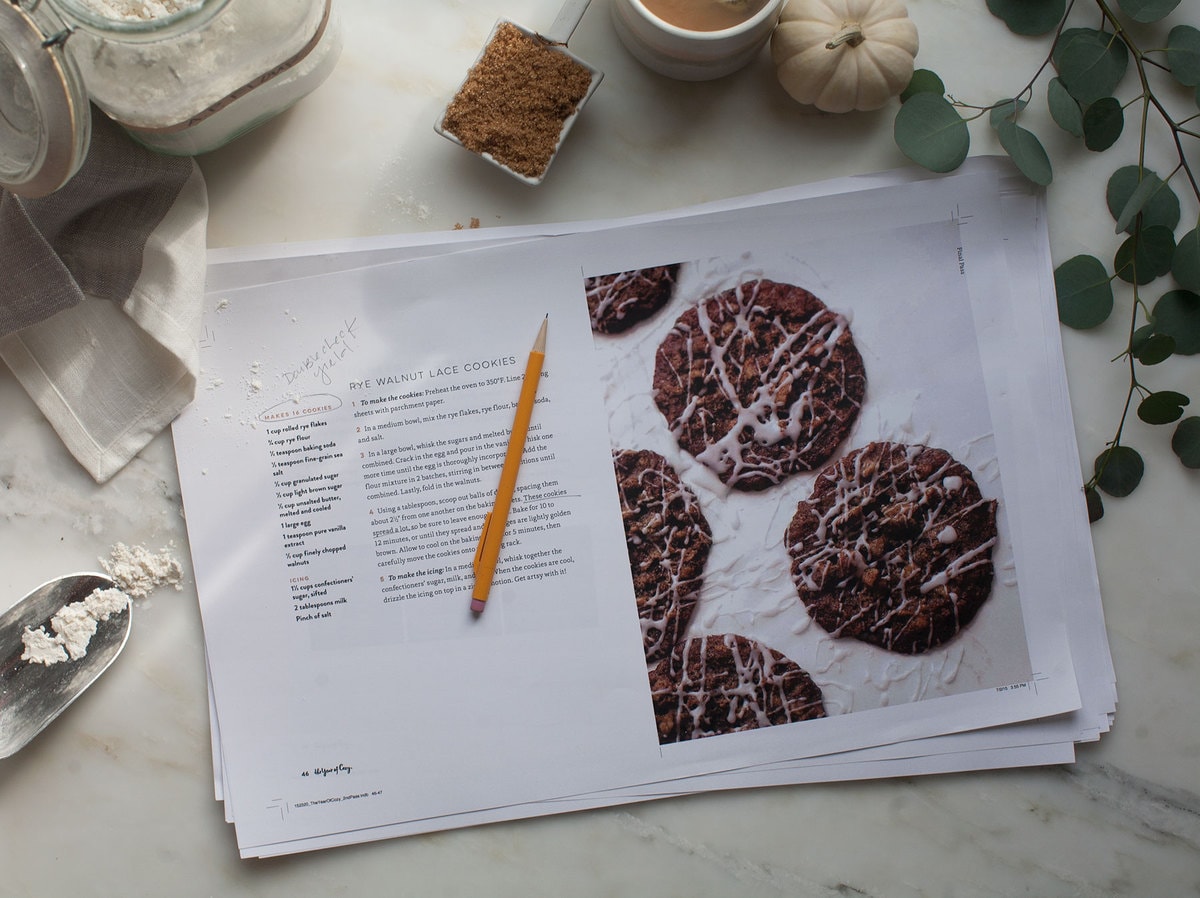 Inspiration
For me, every food idea comes from somewhere. Food ideas for me come from all sorts of places. Sometimes it's a simple craving that keeps me up at night, other times it's a more modern rendition of something I had as a kid.
When I go to a new city, I always, always hit up bakeries and restaurants for inspiration. I don't usually just eat a meal to eat a meal, I make them count! I probably get most of my inspiration from restaurants and bakeries since I feel like they're usually on the cutting edge.
I also get the most inspiration from the actual eating part: the texture of a certain dough or the flavor combinations of two things together that aren't typical. I think it's hard to get this type of inspo from simply reading about food; I have to experience it!
If I am reading a cookbook for inspiration, you can pretty much guarantee it's an older cookbook. I find myself visiting The Breakfast Book over and over and over again. It's the most perfect book.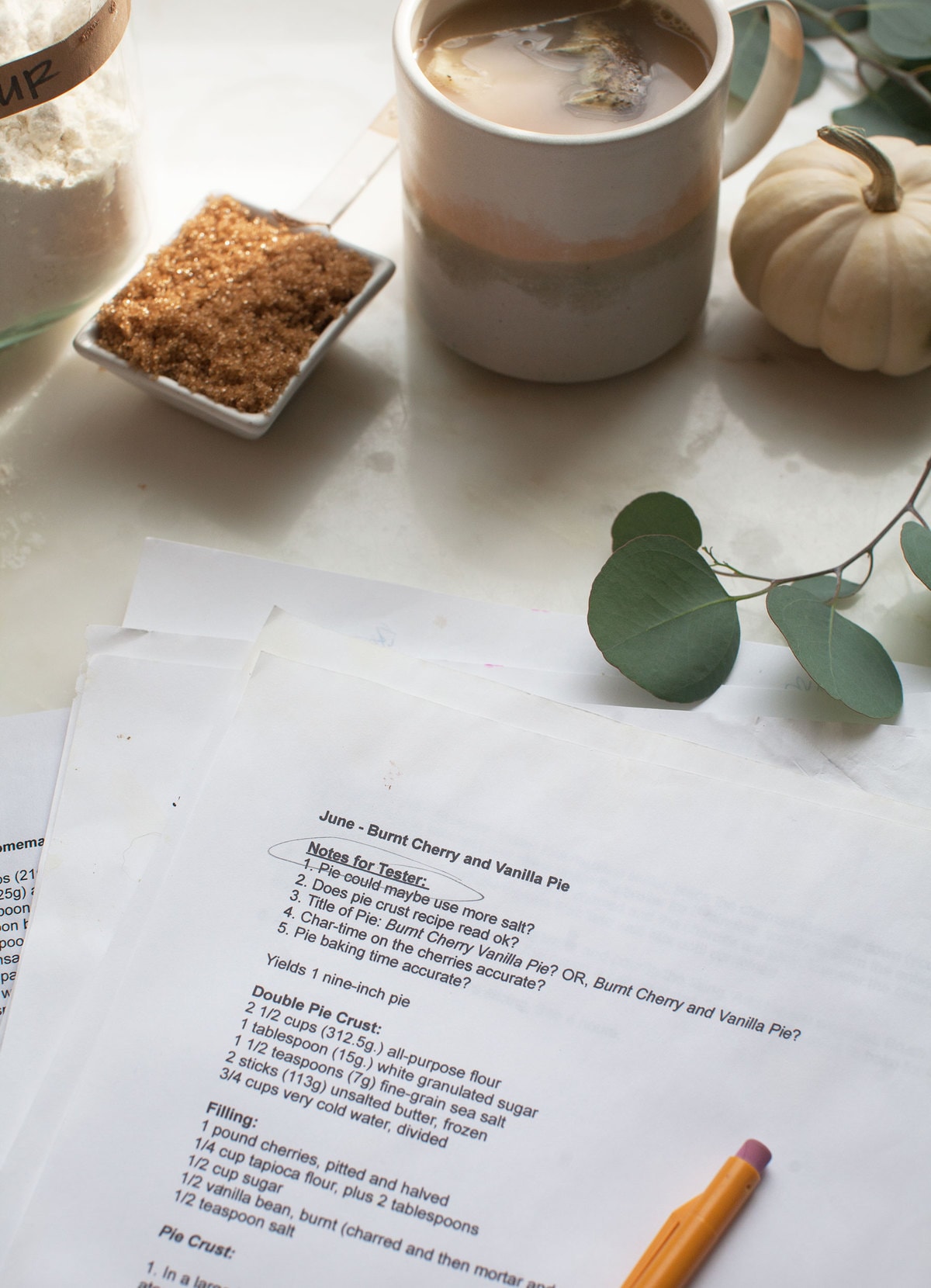 For the book, I had a written list of recipes titles that I wanted to be in the book. This list existed in the proposal and it's one of many million reasons why making a proposal is so important.
This list changed, obviously. There were a ton of recipes that I tried out that they didn't make the final cut. Other times recipes started off as one thing and then evolved into something else, taking a new and better form.
When I finally land on an idea that I love, I do research.
Research 
If it's baking, I'll reference one of my favorite books RATIOS by Michael Ruhlman. I'll get a general idea of what it should look like from this book. It's the perfect book if you're a beginner (or advanced) recipe developer. I love looking at recipes on The Guardian, recipes from Nigella, Ina and Otteleghni. I also love looking at The Fundamental Technique of Classic Pastry Arts. It's a winner.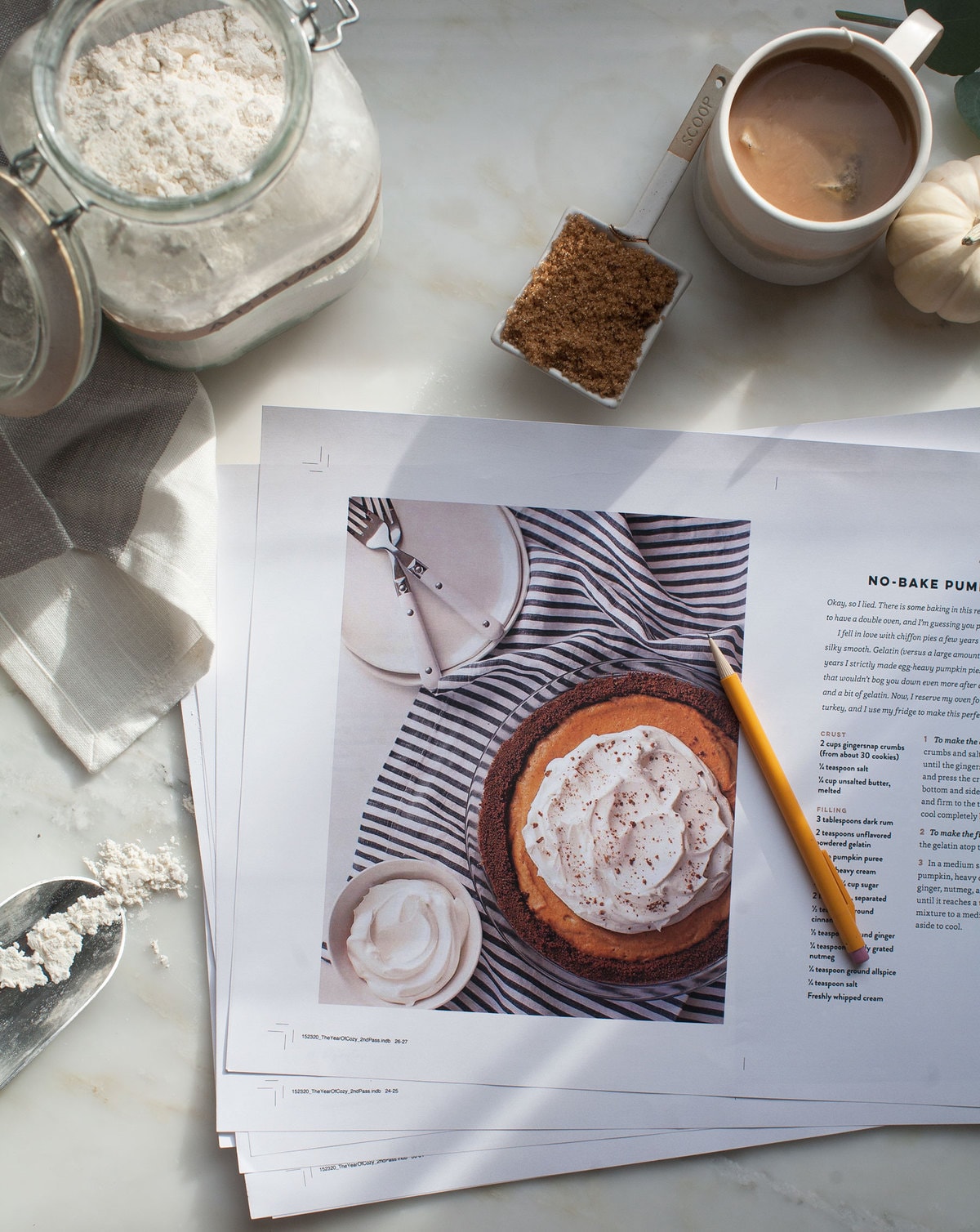 I'll study the ratios of sugars to salt to additions like vanilla bean or spices in other recipes. And then, I'll write my own recipe, deciding what I think is right.
So, before I even cook anything, I write a full recipe. I like to write the directions, too because this helps me give better descriptor words.
I write the recipe in Evernote and print it out on my printer (have I ever told you how much I hate printers?). I have this Canon and it's the least offensive one I've ever experienced.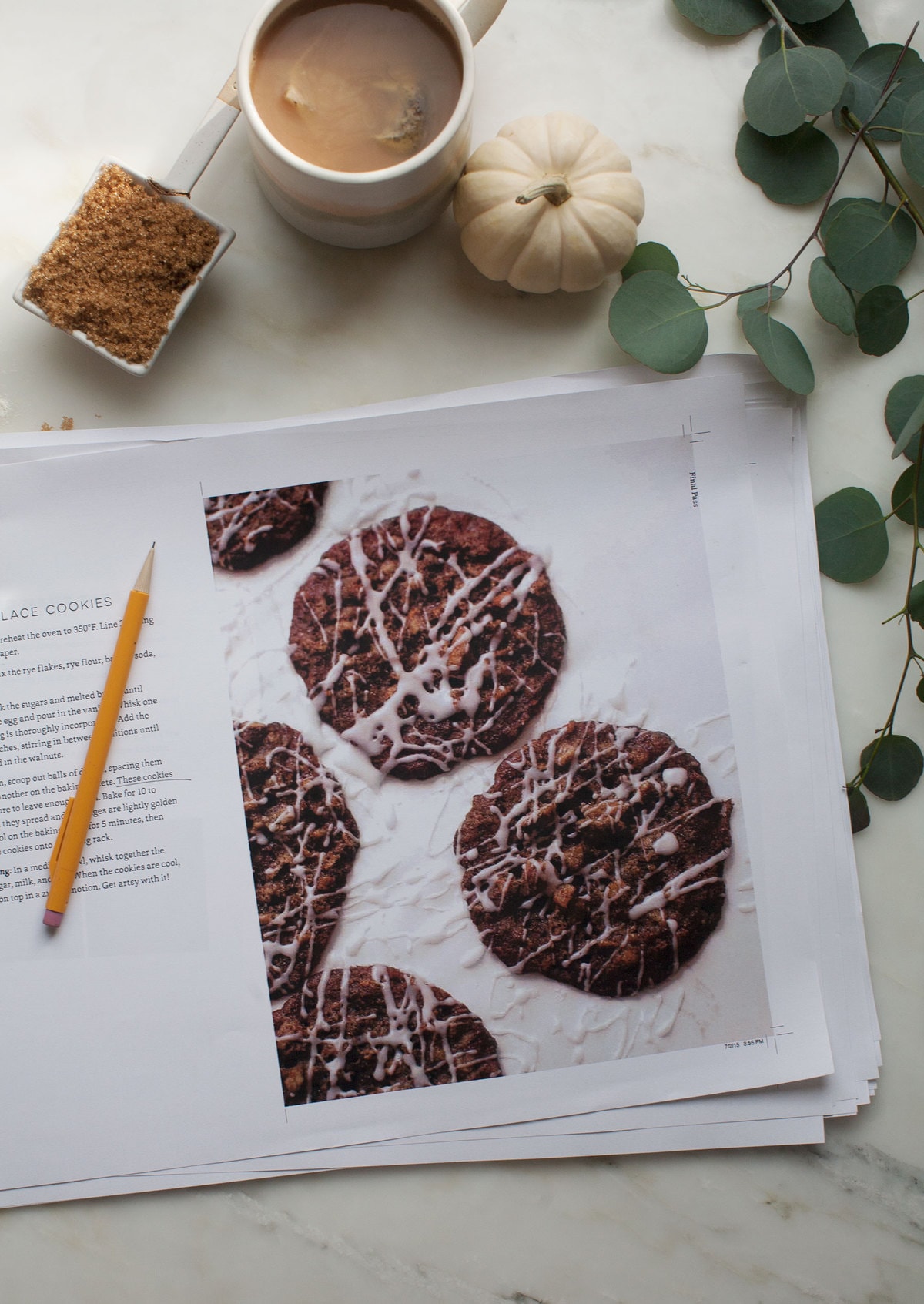 Testing
After I write a recipe, I'll make it! This usually involves a big mess, music blasting, you know good vibes.
I try and change as I go. I do this with baking and cooking. Obviously it's harder to change as you go with baking but if I can, I definitely will.
When I'm done making it, I'll have a good idea if it works. I make Josh try it or Billy since a lot of times he's here. There are rare occasions when it's just me tasting it. For the book this never happened. Different feedback from very different people was really important.
While I'm super open to feedback, I ultimately make the call. There were instances when people thought maybe something could be left out or skipped and I disagreed so you know, the final decision ends with me. As it should, I think.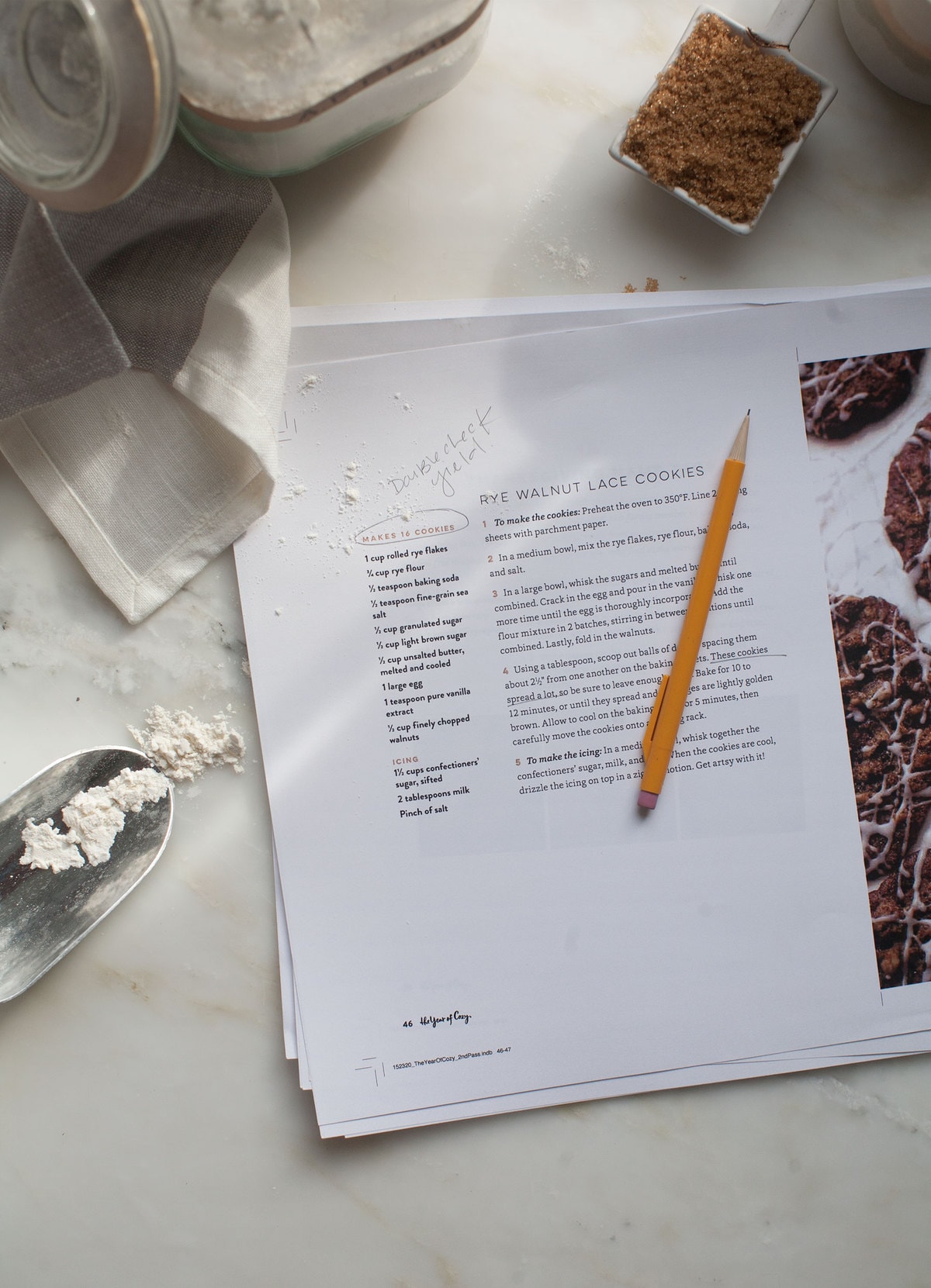 A lot of times, dishes and baked goods need to be made again and again until they're right. This can be crazy time consuming so I try and make it in the same day over and over. There's something about already having the ingredients out that makes it that much easier for me. There were days when I baked the same batch of cookies like four or five times.
I use Evernote to keep my files and version in check. This is not sponsored, I just loove their app. Another tool that made my life easier was Instacart. It delivers ingredients right to my door. I bought a yearly pass (think á la Amazon prime) so delivery is free.
Style Guide
Most publishers have what they call a Style Guide. It's a list of guidelines to follow as you write the recipes. Luckily for me, when I received this document it was no big deal because I tend to follow them anyway but it was a very good reminder that these details really matter.
1. Ingredients should be listed in the order in which they're used. This is a must. It makes it easier for the reader to follow along in the directions.
2. Give readers not only a time but a result. For instance, if something says "bake cake for 45 minutes…" add a description of how it will look, how it will smell or how it will feel. This way if someone's oven is off or it takes a bit longer than it took you, they'll know what to look out for. The end goal for any recipe is writer is for the reader to succeed; this makes it that much more possible.
4. Give substitutions if an ingredient is hard to find. I like to do this if an ingredient is kind of rare or difficult to find. There are some instances where no substitution is worthy. I know that sounds dramatic but sometimes you gotta use honey to make this taste like a Chamomile Honey Cake! There's no way around it!
5. Think about grocery shopping. If an ingredient is listed as 1 cup of corn kernels, well, how many ears of corn do they need to buy? I like to write it like this (this was also in the style guide): 1 cup corn kernels (from 3 ears of corn). It makes the ingredient gathering that much easier!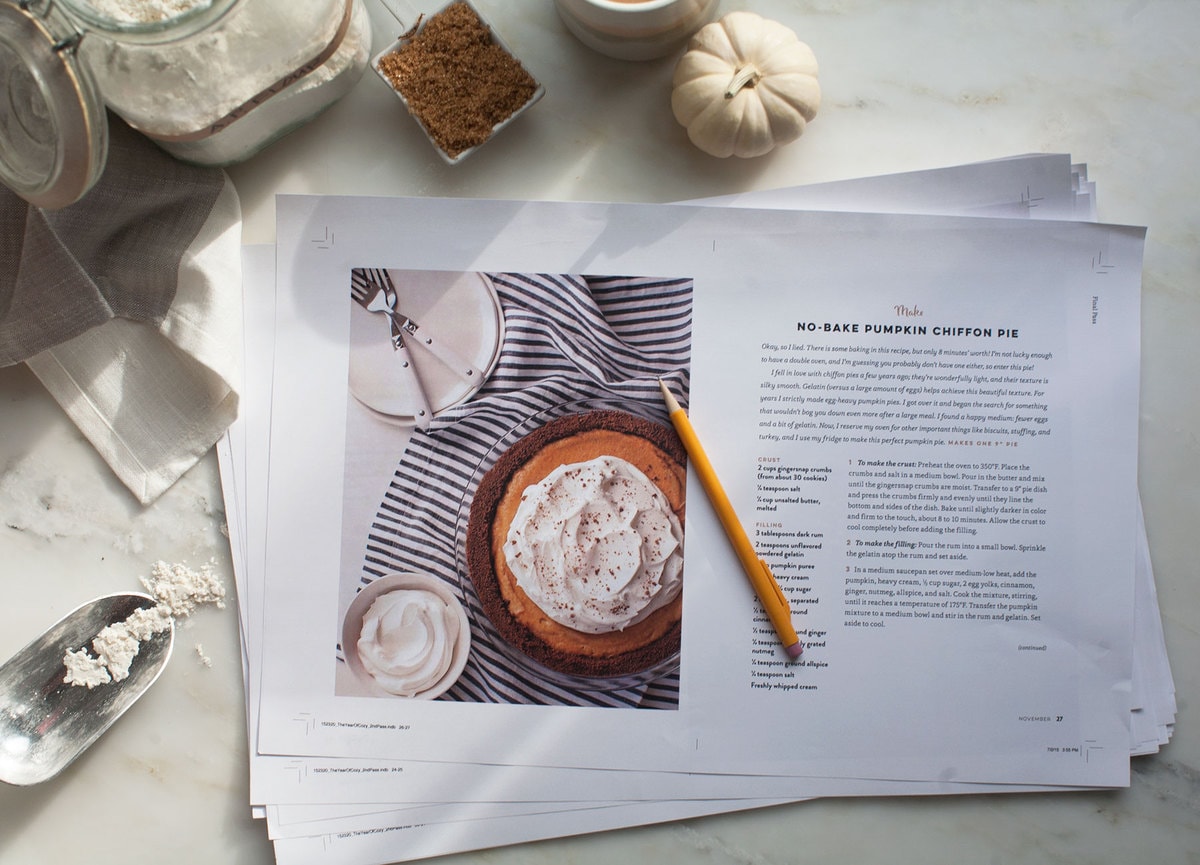 Cross Testing
A recipe tester should test your recipes. It's super important that you're not present. Don't allow testers to ask you questions or talk them through the recipes! The whole point is that they need to read the recipe and then follow along and then hopefully succeed.
For my book I found it important for both novices and professionals to test the recipes so I could gauge if the recipes worked with all different skill levels. Just because someone isn't an experienced baker, doesn't mean they shouldn't succeed.
The most valuable part with a testers is that sometimes, as the writer, you'll write things thinking someone will understand it (because, well, you do) but the tester might end up having trouble. This is great because it gives you the opportunity to fix it and make it a whole lot better.
Copy Editing
A good copy editor will catch all your nasty mistakes. This person will diligently comb through the book and question all sorts of things, circle a ton of mistakes you've made and correct your grammar. This process is probably the most humbling because it reminded me I know nothing! I had an amazing copy editor who asked me so many tough questions that made my recipes so much better and easier to understand.
After this is done, which definitely takes a few months of back and forth, you'll probably want to retest a few last things to juuuuust make sure they're ok. It gives you peace of mind and helps with sleeping at night.
After that, BOOM! DONE.
If you haven't pre-ordered The Year of Cozy, you can here!