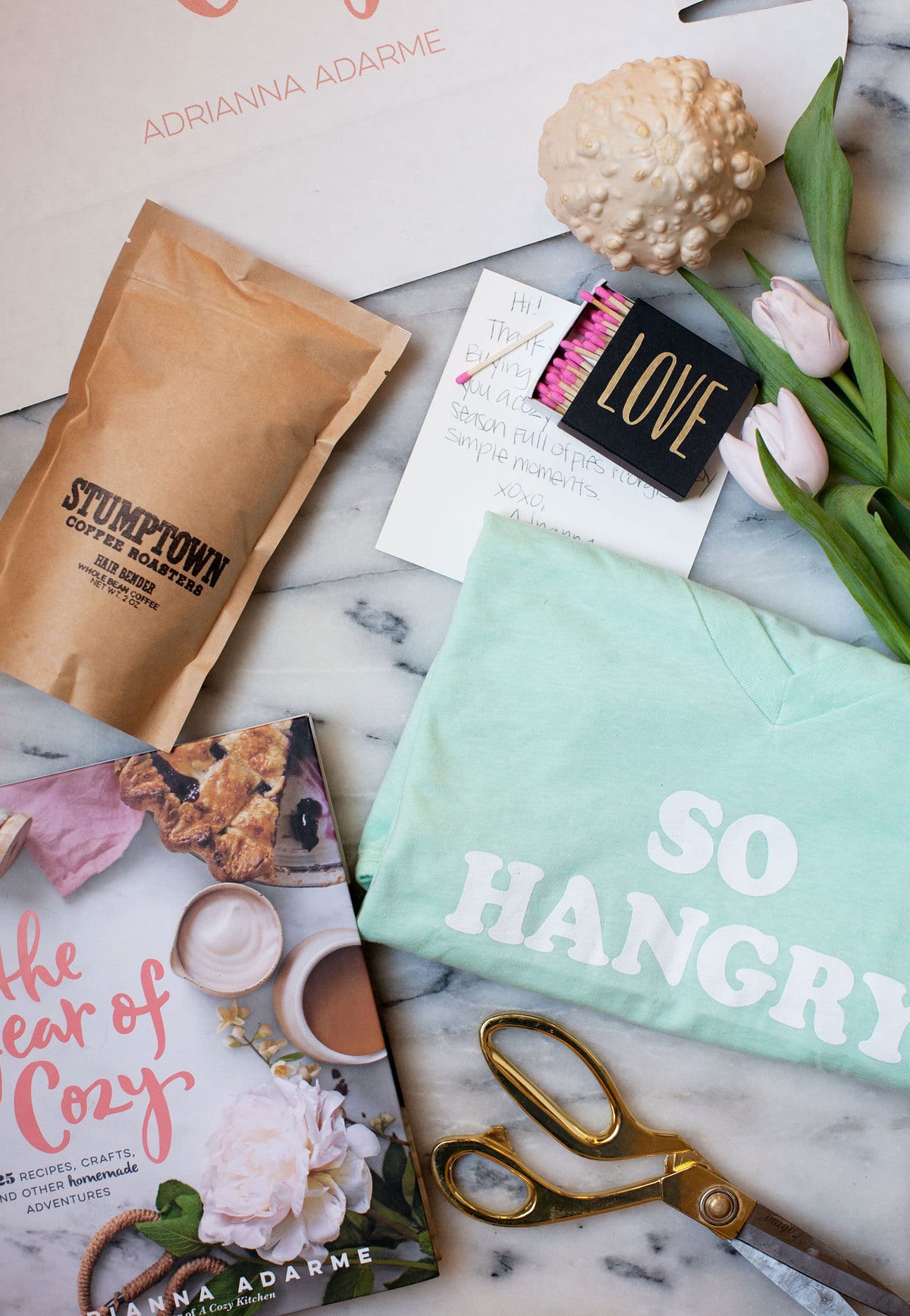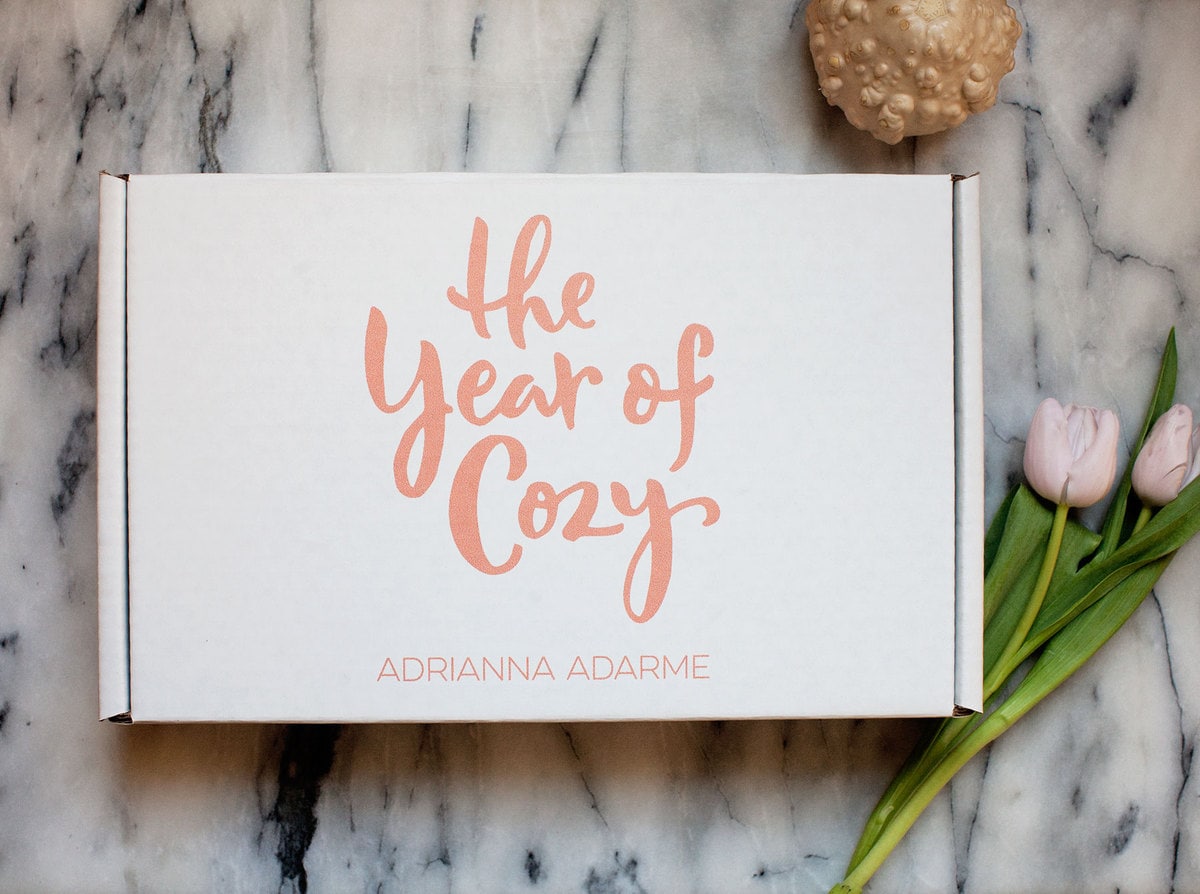 I teamed up with one box!
In the box, you'll get:
1. A (2 ounce) bag of Stumptown Coffee. (As you know, coffee is life!)
2. A pair of gold crafting scissors. (I used these for pretty much every DIY in the book.)
3. A "SO HANGRY" t-shirt. (This is inspired by the kitchen banner DIY in the book that says this. Basically, this phrase is an expression of my soul.)
4. A pretty box of matches from The Social Type.
5. The Year of Cozy book signed by me and Amelia.
6. A personalized note from me.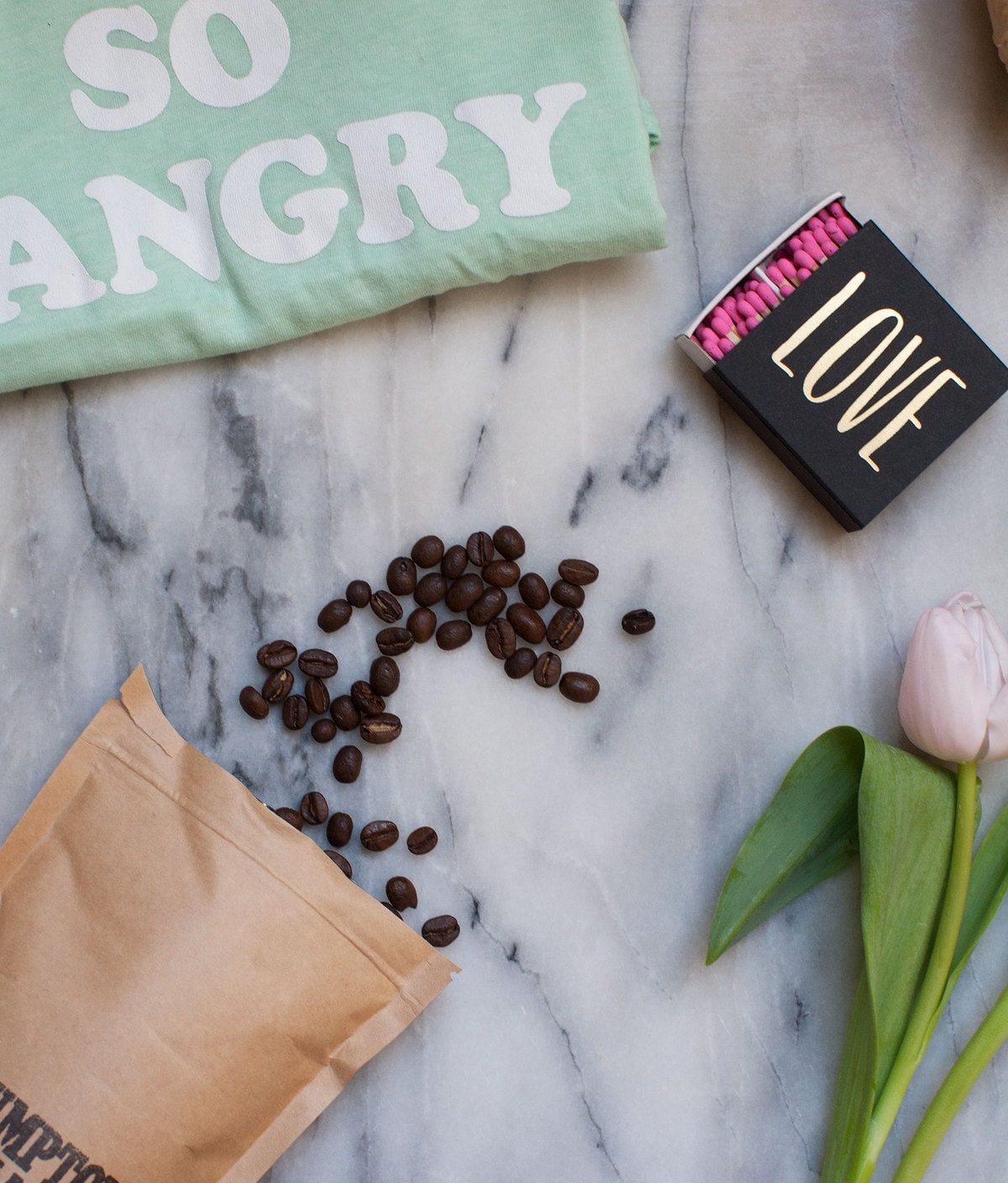 The box retails for $49.95 and is limited edition (meaning: there aren't that many!)
I'm super excited about this box because it feels like the book coming to life. I love all these items, especially together, especially the t-shirt. I hope you love them too!
xoxo
Adrianna