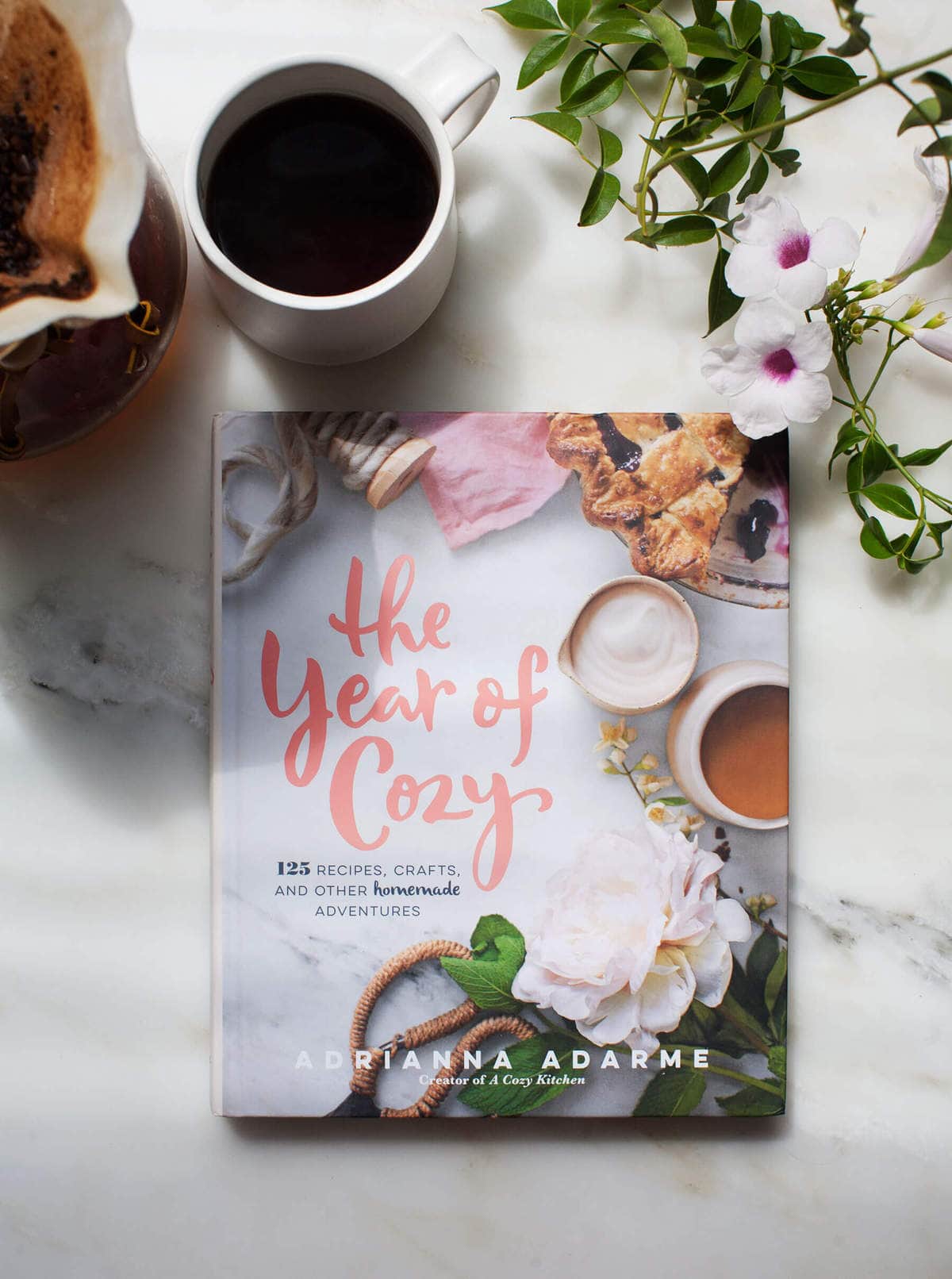 Picking the cover of a book is not a solo endeavor. There are a lot of opinions and things that need to be taken into consideration because, as we know, people judge books by their covers, as they should (I think).
I feel really confident about the cover. I think this cover, the one we finally arrived at, matches the contents of the book and the story. It fits. But it took A LONG time to arrive at this cover.I wanted to share with you a few early iterations and how we came to this conclusion. I think it's fun!
I always think behind-the-scenes stuff is interesting (if this is putting you to sleep, there will be a recipe on Monday and it's a good one!).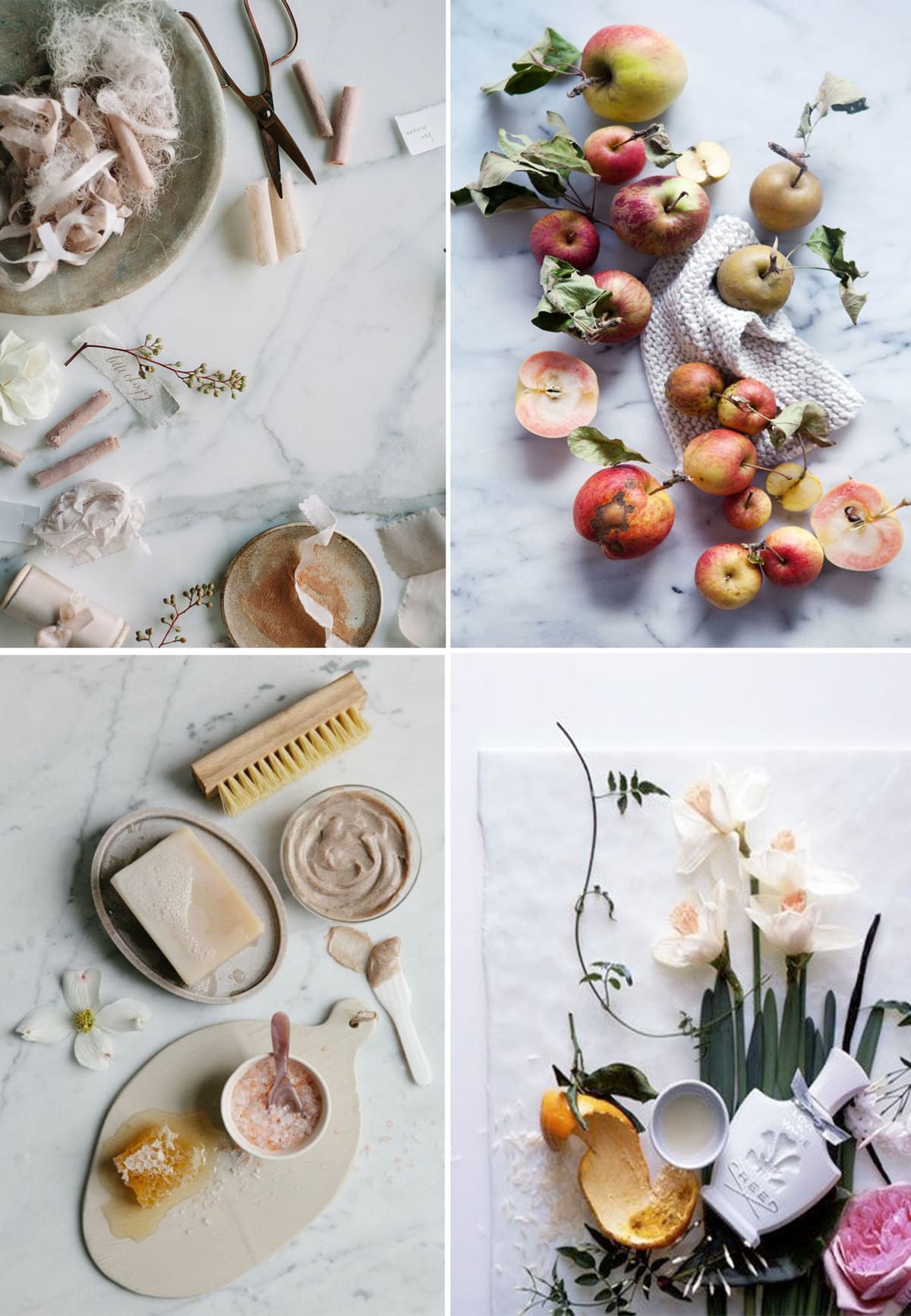 My publisher wanted something that evoked a mood versus a plate of food or shot of a completed craft.
I actually wanted something that was overhead, on a tabletop. Granted, I'm more comfortable shooting tabletop since I do it pretty much everyday and I knew I could make it look good. I wanted something that felt like these photos:
So, I decided to shoot it two ways: a lifestyle shot that evoked a mood and a tabletop shot that evoked a mood and could sort of sum up the book.
I was pretty burnt out after turning in the photos and manuscript. It wasn't really the lack of sleep that was hard but more like the creative burnout. I felt like I was just out of ideas.
Inspiration:
To solve this and make my brain work again, I ended up making a secret board on Pinterest and went crazy researching cozy bed shots and pretty color palettes.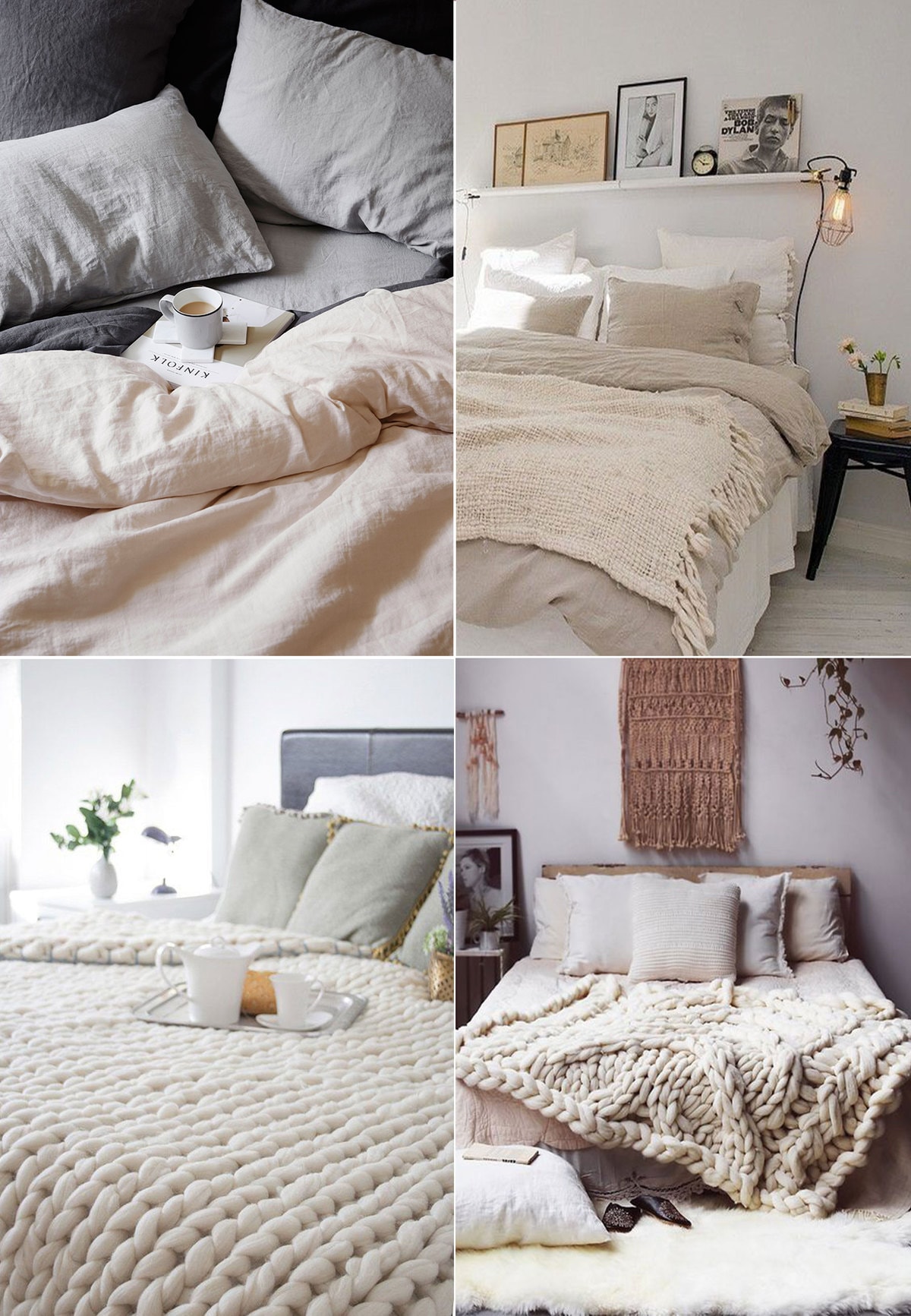 These shots ended up being the greatest inspiration for me. I was in LOVE with the blanket from the last shot. When I found it on the internets it was $1000!!! Umm…that's a lil' 'spensive so I contacted the maker, Laura Birek, and asked to borrow it for the shoot. She obliged and lucky for me she lived right down the street!
I was a bit of a freak about the blanket because it was expensive, handmade and there was going to be food near it. SCARY! Luckily around 2 to 4 pm everyday Amelia is in her sleepy mode so she was perfectly behaved (a rare occurrence). It was VERY difficult to control her. She looks quite sad in this one, doesn't she?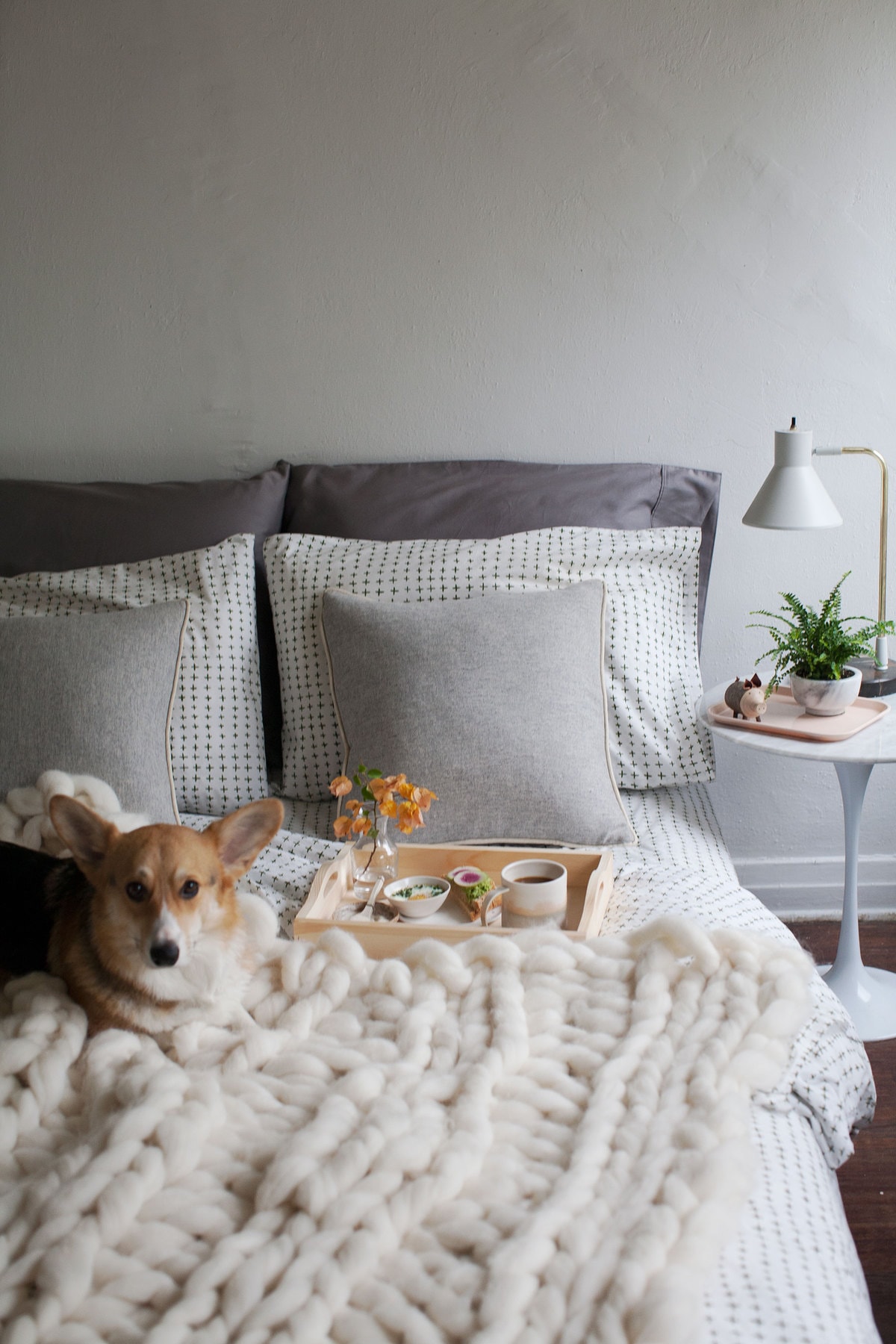 And this one she's blurry. It was dark and cloudy that day and it was tough to get her AND the tray of food both in focus. AND she kept moving!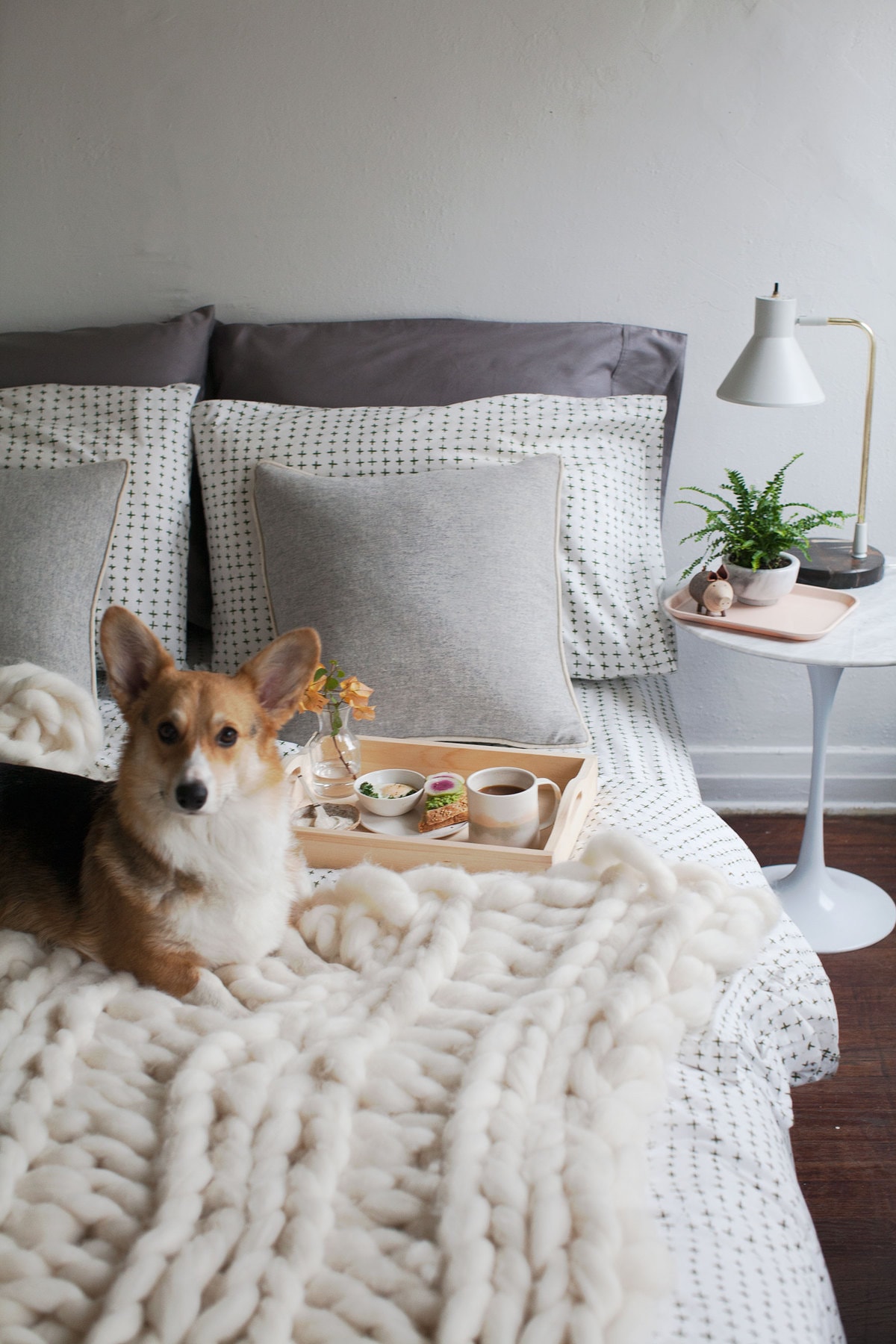 For the second option, I went to The Flower Market and got a few of my favorite flowers.
I wanted a white, pale pink, mauve vibe. I wanted clean, lots of cozy white and muted colors. (See above for inspiration!)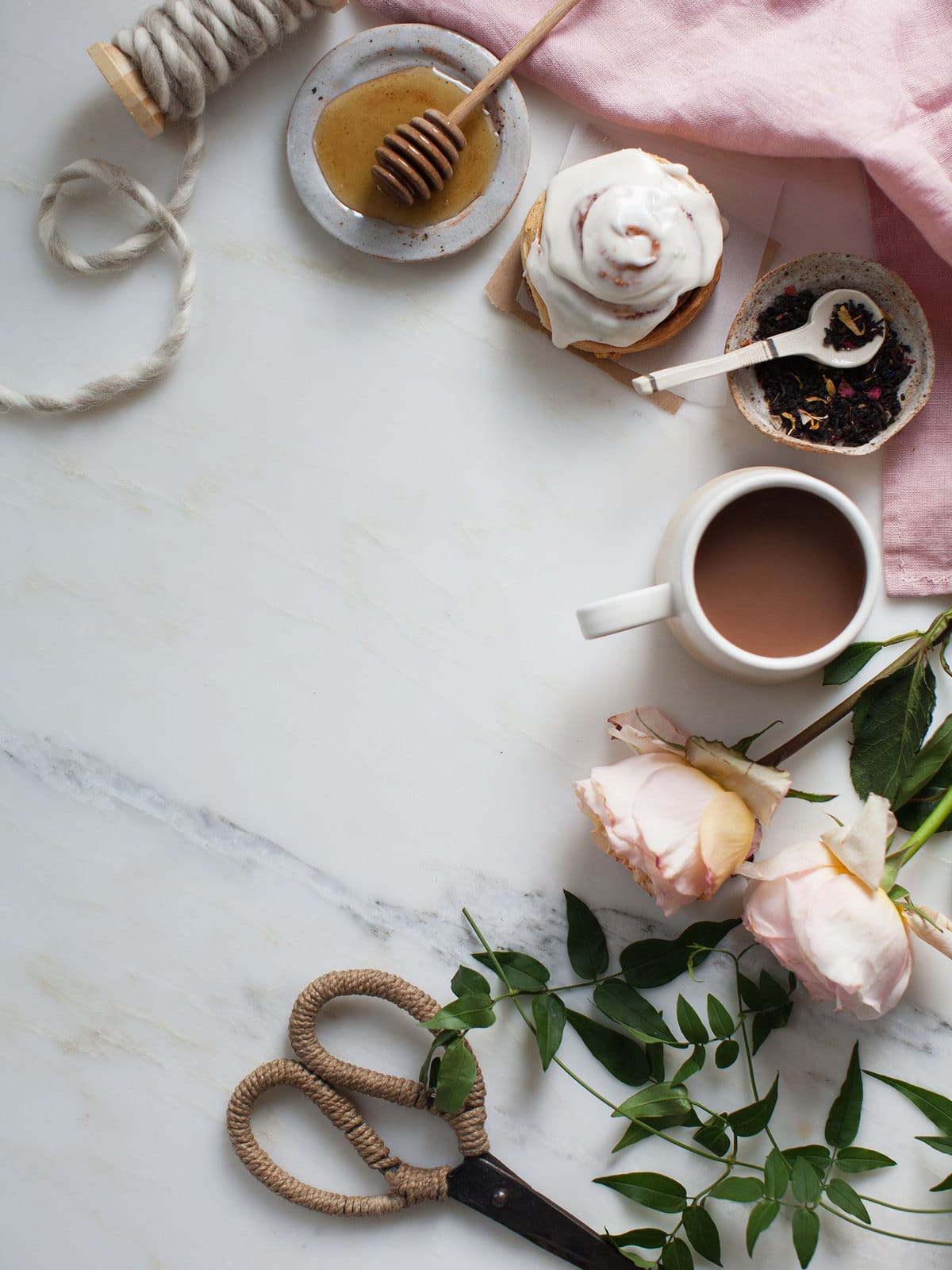 The scissors and linen are from Shop Terrain. The majority of the ceramics were made by me in a class a few years ago and the mug is from Brit McDaniel (her stuff is gorgeous).
I was pretty happy with it. Winter light is my favorite. I love the light it casts and shadows it gives off.
Title Font: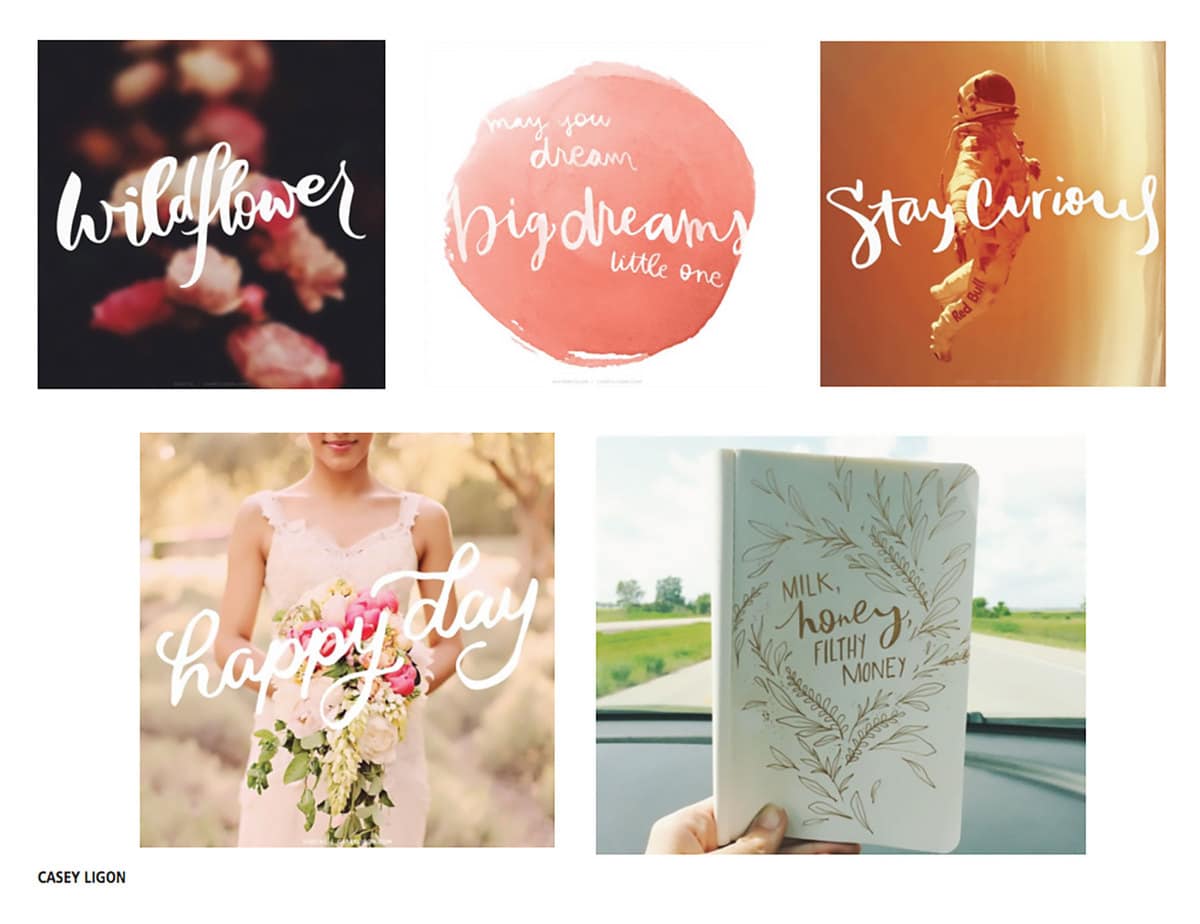 Dervla (my editor), Rae Ann (designer) and I all wanted a pretty font. We wanted an illustrator to draw the title. I ended up sending a few samples over and then Rae Ann sent WAY better examples. We ended up choosing the designer, Casey Lignon, based on how beautiful she can draw a Y. I know that sounds silly but the Y was really important. I think she did an absolutely beautiful job.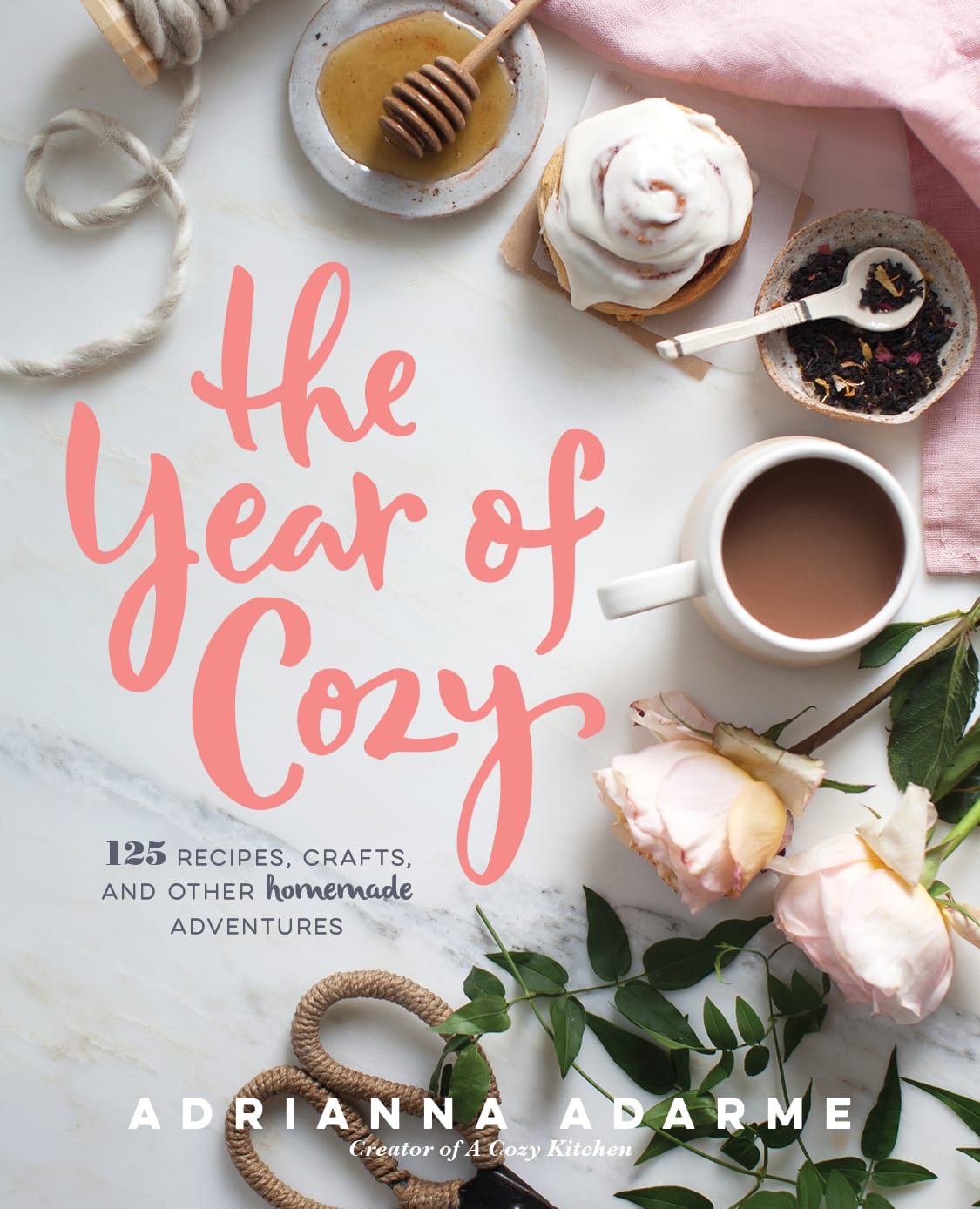 When it was laid over the cover options, here's what we got and with different colors!
There were also debates as to what color the title should be. I loved the peach. We all liked the peach in fact. The mint came in at a close second. I loved the blue too, but we thought it might be a bit too monochromatic.
We ended up with the bed shot…until like June. At the last minute we all started to question our initial decision. We ended up going back to the tabletop, which is totally fine because I always loved that version best. (SORRY, AMELIA!)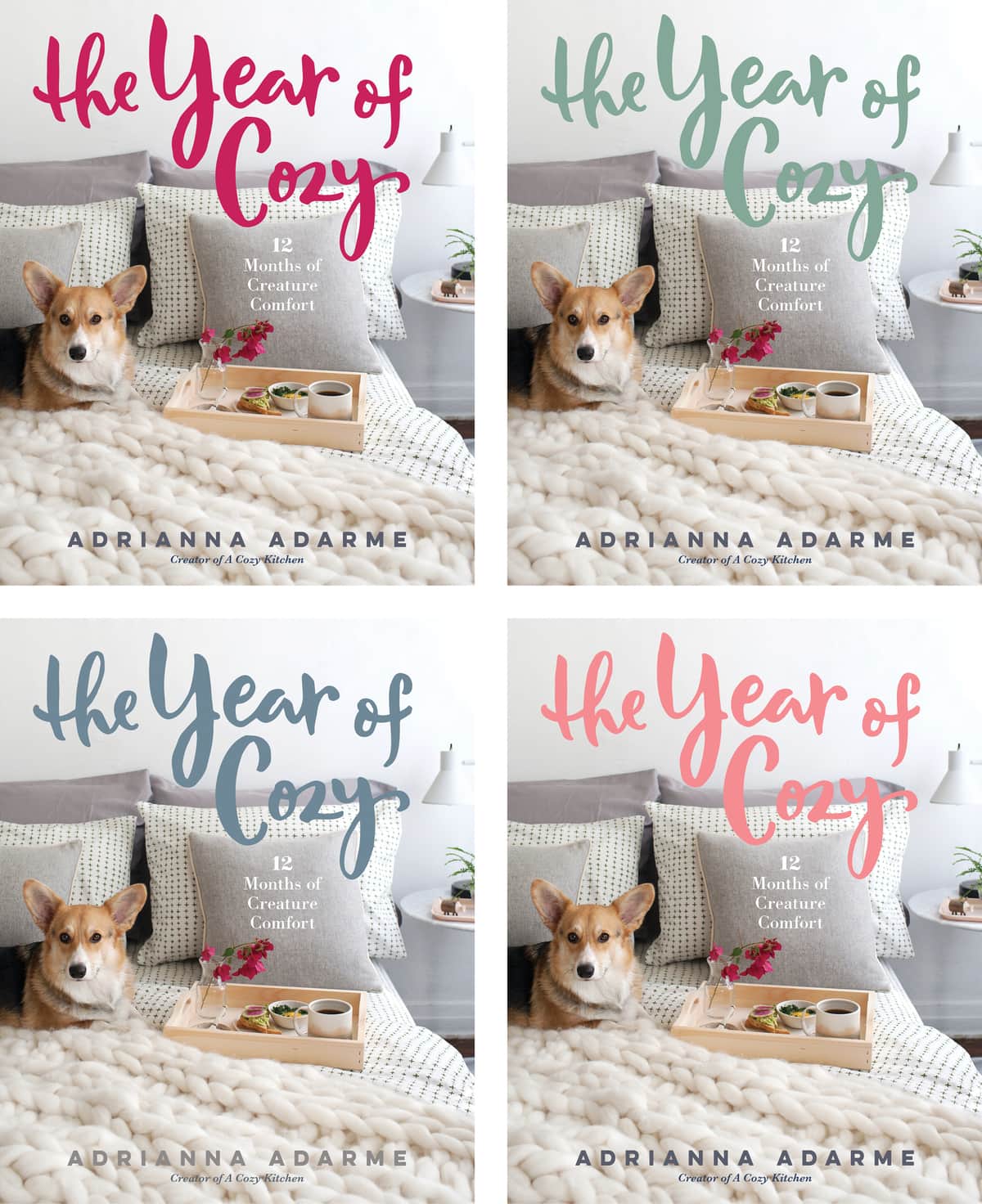 Final, FINAL Decision:
When it came to what was on the tabletop, my publisher suggested something more filling than a cinnamon roll, which I replied IF YOU EAT THREE CINNAMON ROLLS, IT'S SUBSTANTIAL.
(I didn't say that, instead I made a pie, which I think makes more sense since pie makes my world go round.)
I shot it with the pie, as I was sweating and almost crying (I literally had an emotional breakdown that day) because I hated the lighting. Luckily Billy was there to make me less crazy.
After Rae Ann made very good cropping decisions and color corrected the photo and just made it better as a whole, I was in love. I thought I was going to HATE this option when I delivered the photo. I was convinced I would have to retake it but I think it's an ace.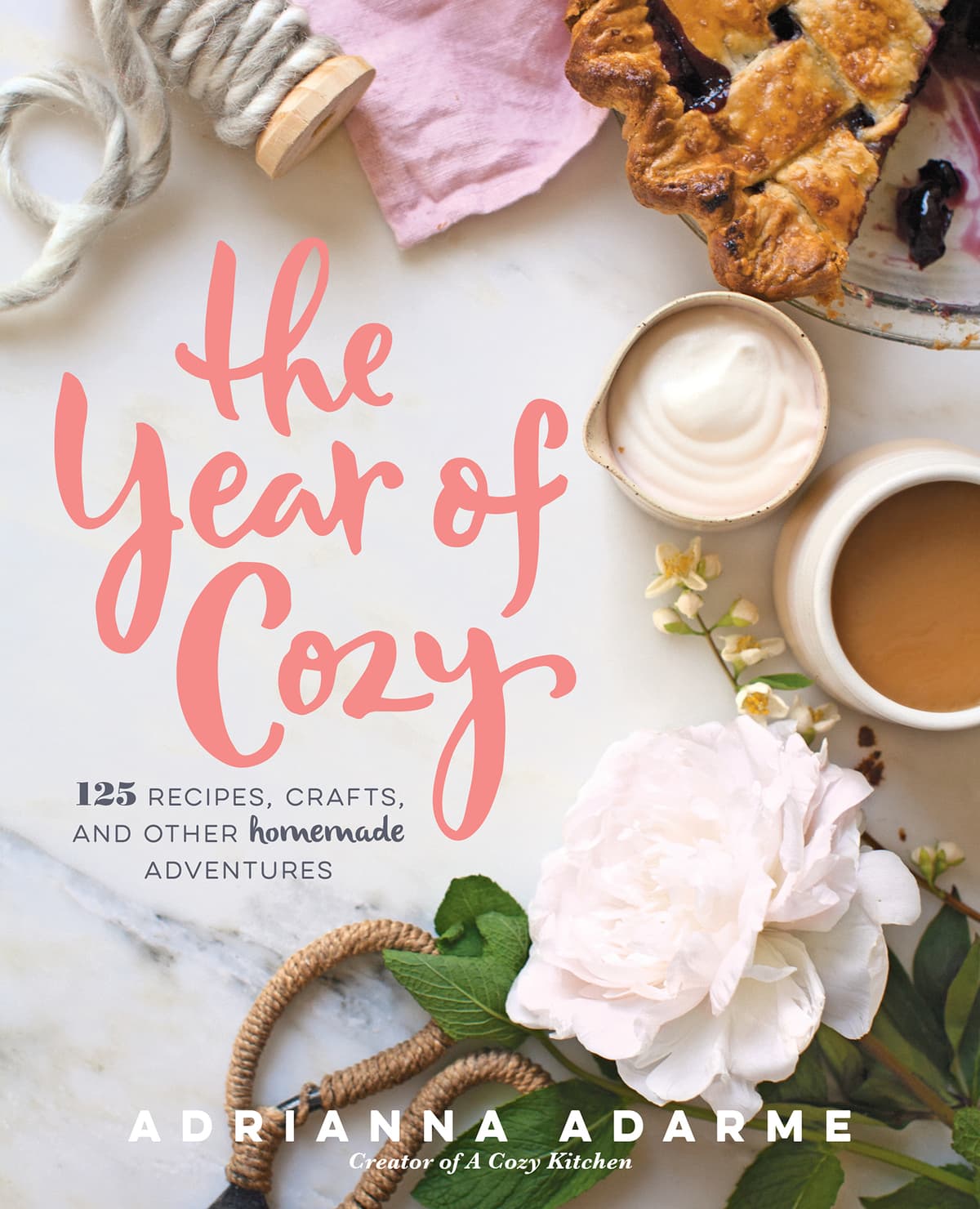 I hope you enjoyed this lil' story of a cover's journey. Next up, How to Write a Recipe (next week!). If you haven't pre-ordered, you should do that! 🙂
xoxo
Adrianna
P.S. All you Amelia lovers, she made it on da back. 😉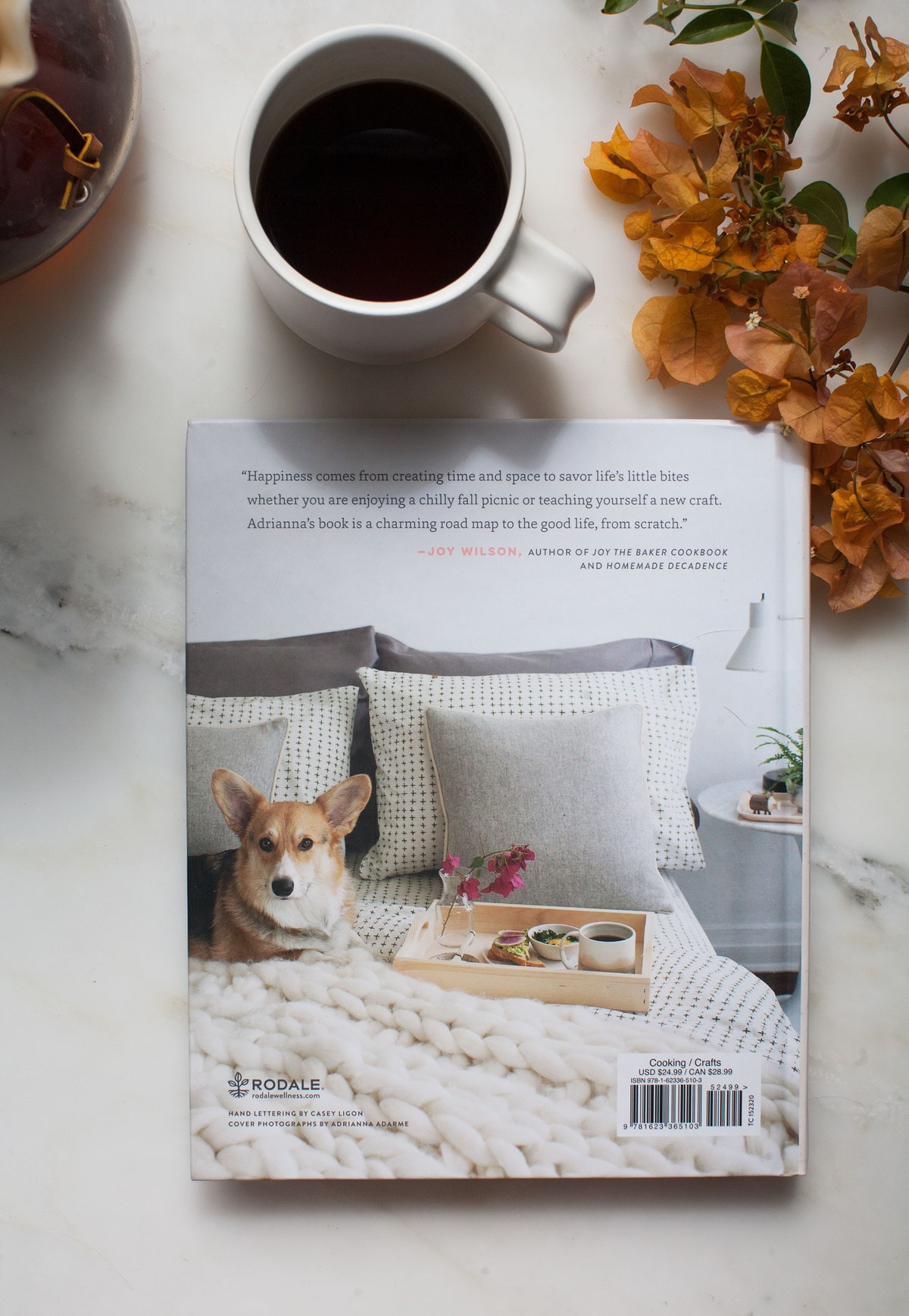 Sources: