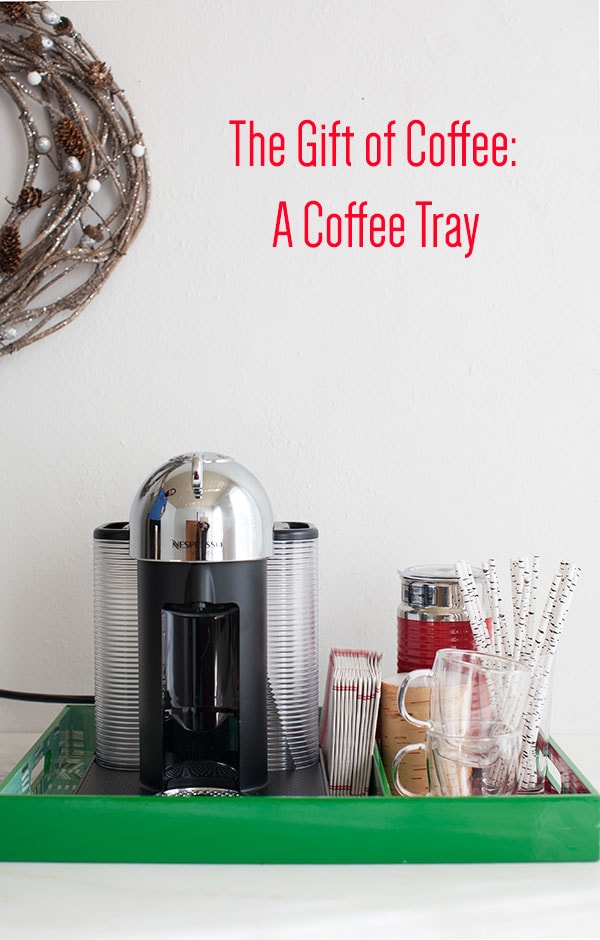 It's my favorite time of year! WOOHOO! Fall has finally decided to arrive in full force in Los Angeles. There will be a Christmas tree in my near future. And this week I'm going to try my hardest to send out my holiday cards. I'm also knee-deep into planning holiday gifts. I decided to conquer one of the most important ones first: this coffee tray.
This year work has been busy, busy. And behind the scenes with this lil' blog there are projects and collaborations, which in many cases means there are contracts that I usually don't understand. This stuff is not fun, but luckily I have my boyfriend's dad, Michael, help me.
He reads contracts over, explains the details to me in an English I can understand, is so ridiculously patient when I ask the same question a million times, and he makes sure I'm not signing Amelia away in the process. (I'm not that stressed about it, I guarantee they'd return her after a few weeks!)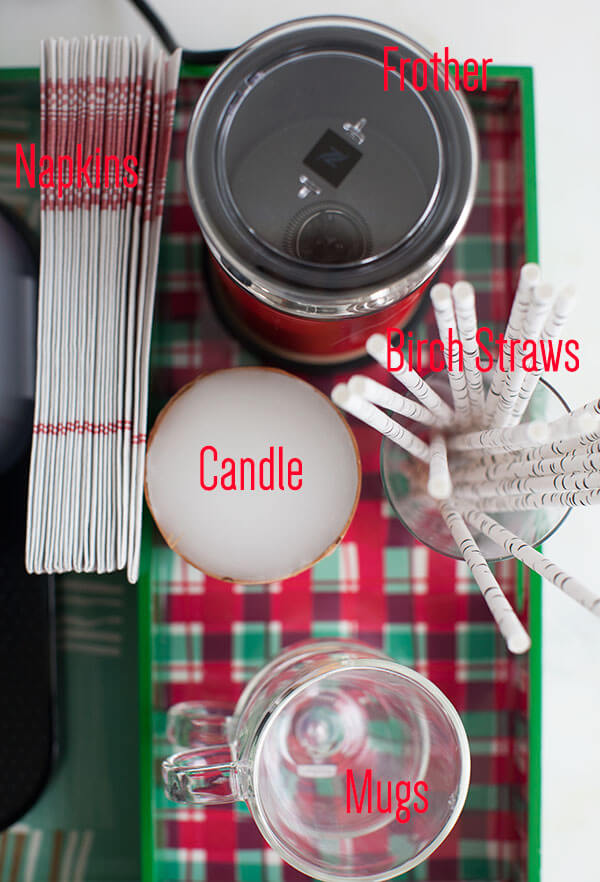 He just opened his new law office in downtown LA and I wanted to get him something really nice for it. Like every person who has to focus for long periods of time, he loves coffee, especially espresso.
This coffee tray is streamlined and simple, he can move it around his office if he likes, while still giving him exactly what he needs to make delicious espresso or coffee any time of the day.
Nespresso sent over their new VertuoLine system, which is great because it makes coffee and espresso. I picked up other goodies from Sur La Table like these beautiful and simple mugs from Bodum, their Nespresso Aeroccino frother; it requires no stove (a bonus for an office since his doesn't have a kitchen), some cute birch straws in case he pours his coffee drinks over ice, and a candle because, well, it's cute.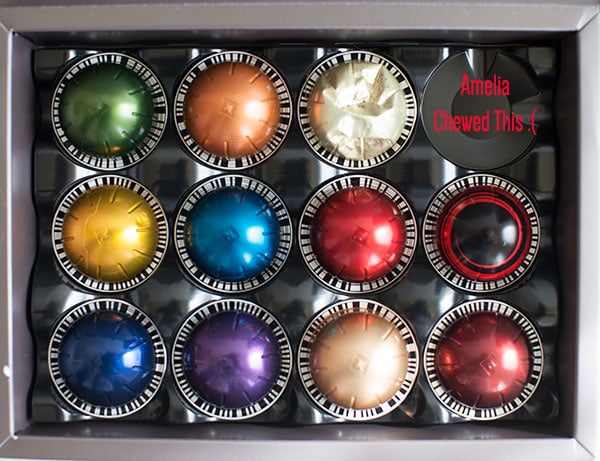 The tray I picked up at Target (it's actually from Oh Joy's line). Oh and there are a few good-quality napkins in case he spills stuff. The colors are sort of holiday-esque but at the same time it won't look THAT much like Christmas in June.
I also included a set of capsules from Nespresso. Maybe Amelia got a hold of one and chewed it a lil' bit. Whoops!
I hope he likes this coffee tray (I think he will).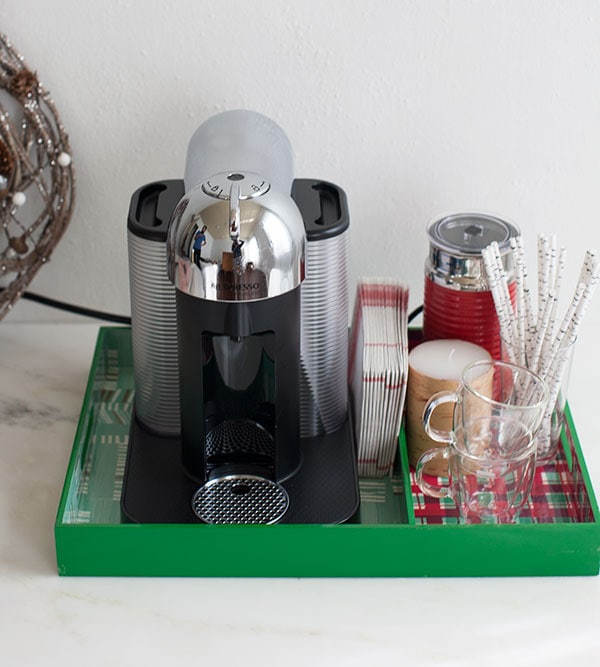 (This post is sponsored by Nespresso. Thank you for supporting the sponsors that keep A Cozy Kitchen cozy.)