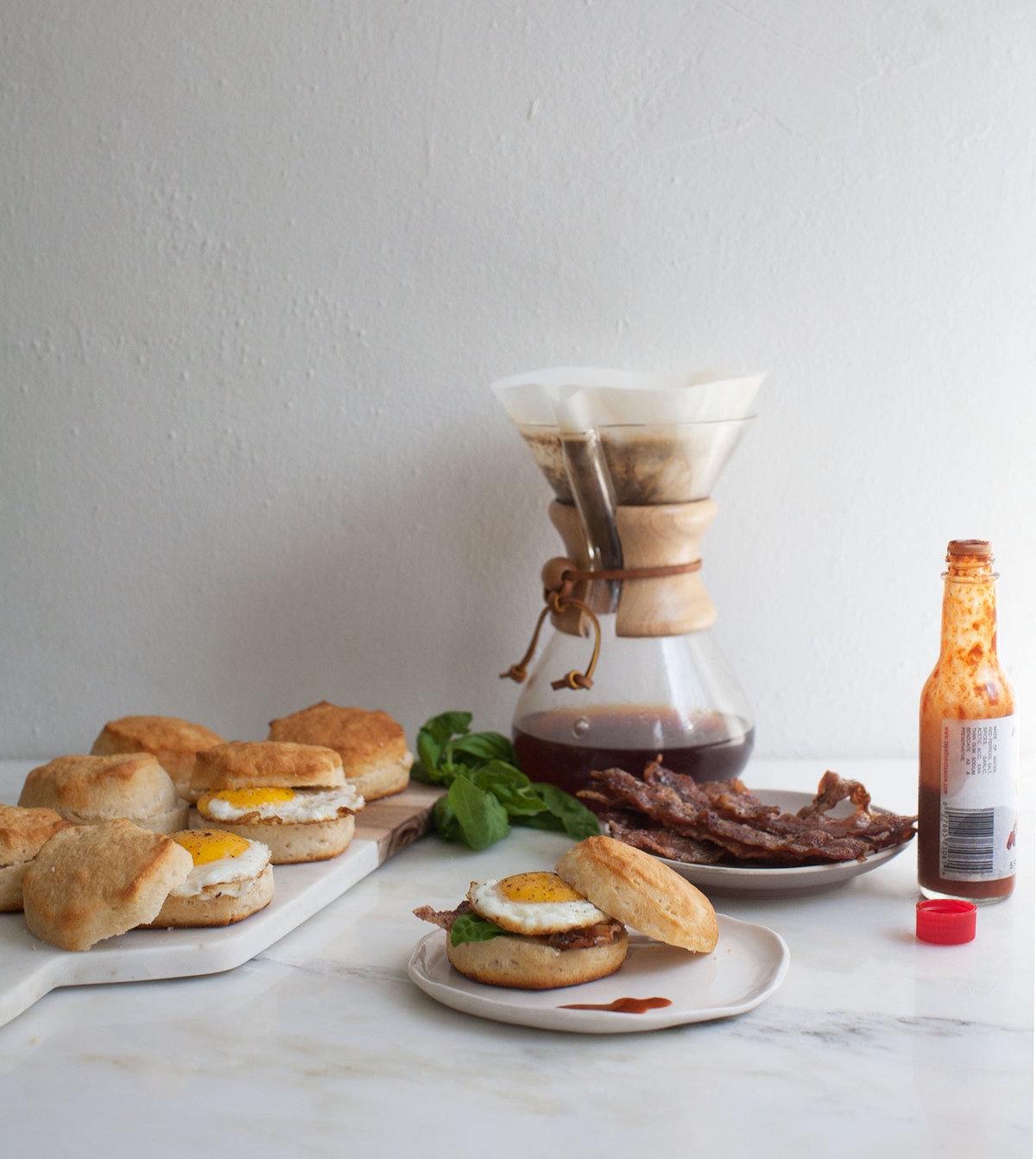 If you know me, then you know that I love making everything homemade, from scratch: biscuits, pie dough, cinnamon rolls and beyond.
But on occasion, I want to take shortcuts. Don't we all? We do. Sometimes we simply don't have the time to wait for dough to proof or time to throw together biscuits. We need our carbs now! And we want them to be tasty.
My problem with most store-bought doughs is that they're filled with weird ingredients. I usually look at that ingredient list and can't pronounce half of the items and that kinda bums me out. So, today, I teamed up with Annie's–they just released Buttermilk Biscuits & Crescent Rolls biscuit dough and crescent rolls in the refrigerated aisle at Target–to share a couple ways to make good quality shortcuts.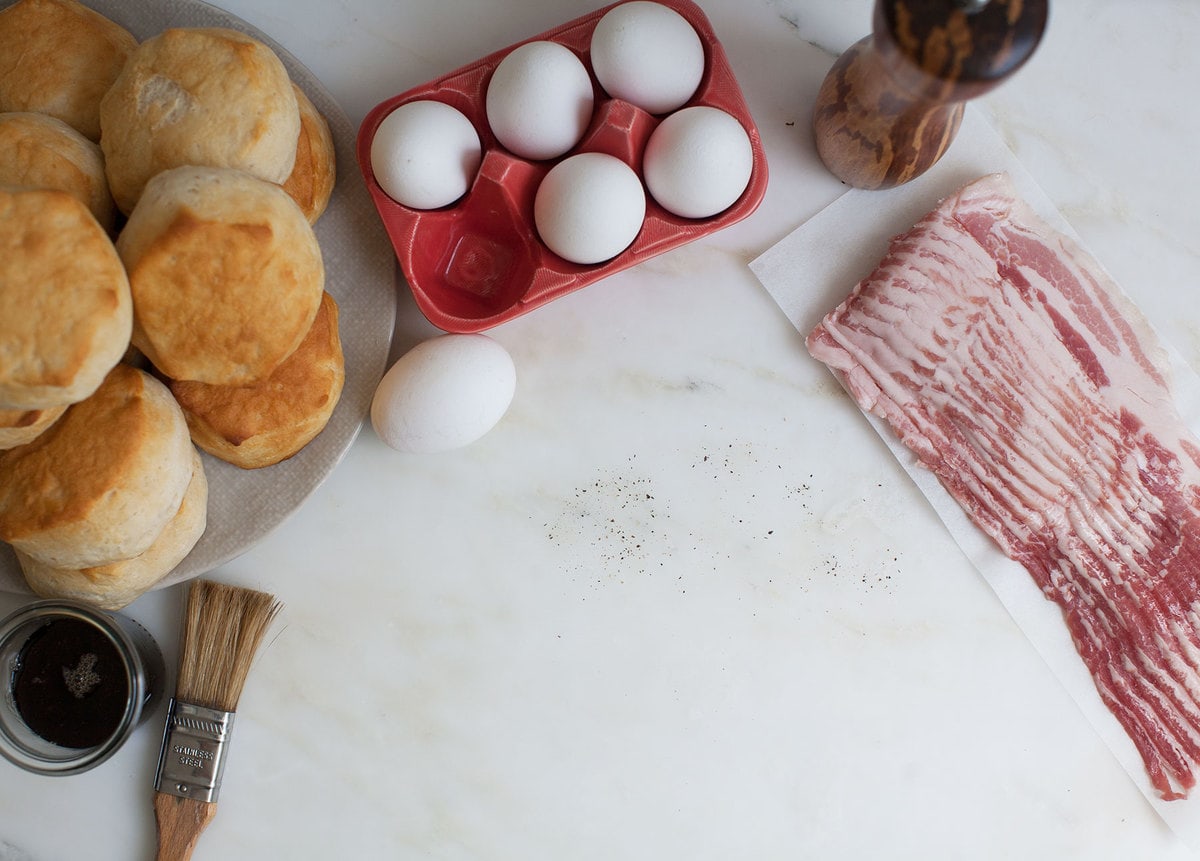 I'm going to show you three ways to use them:
1. Breakfast – Biscuit and Egg and Maple Bacon Sandwiches. HELLO EASY!
2. Lunch or Dinner – Cherry Tomato Biscuit Cobbler. Delicious and fresh with so much sweetness and acid from the tomatoes.
3. Dessert: Salty Milk Jam Monkey Bread. Obviously this was my favorite.
You can make the milk jam the day before or you can buy dulce de leche, if you're really looking for a shortcut.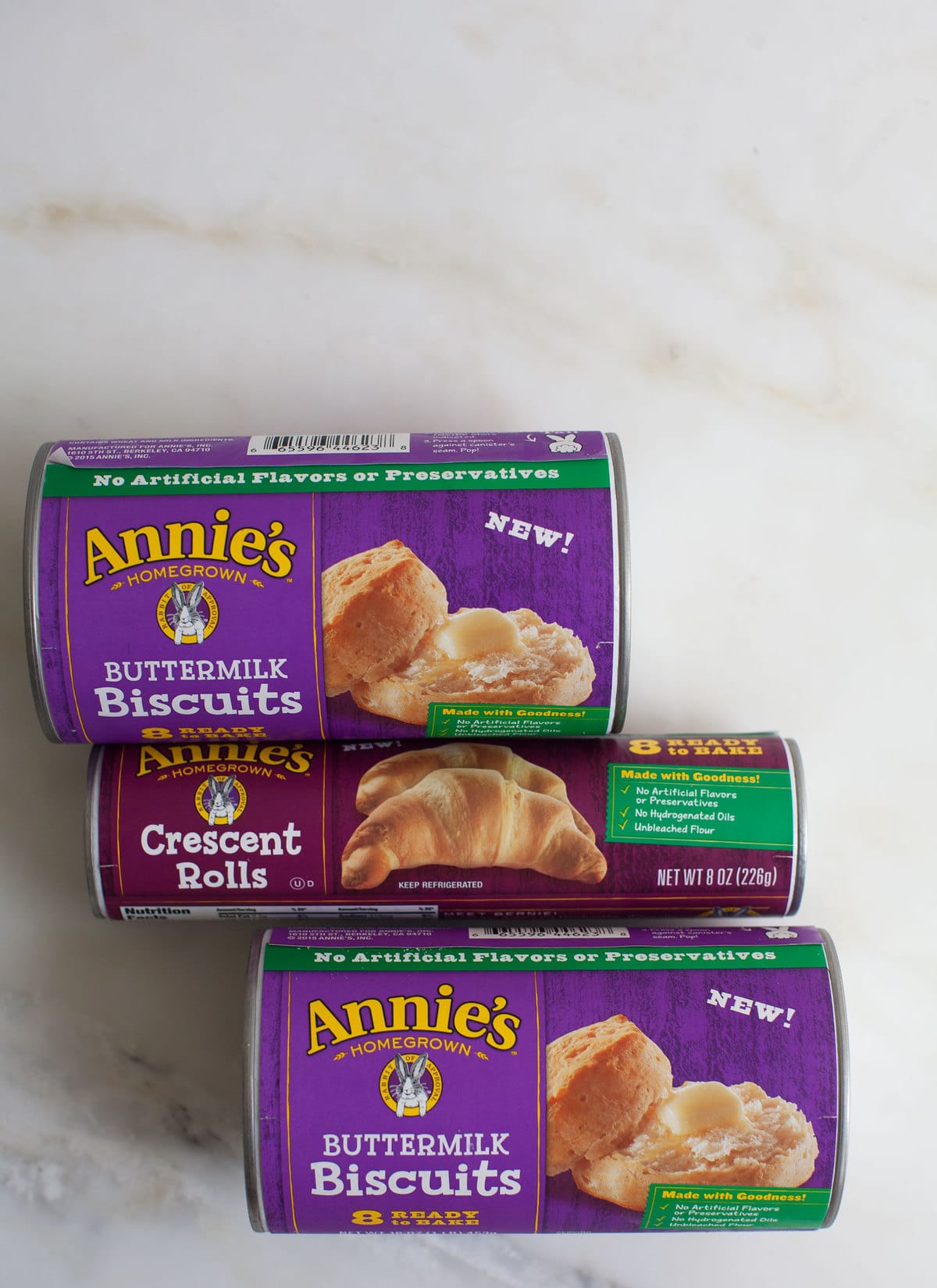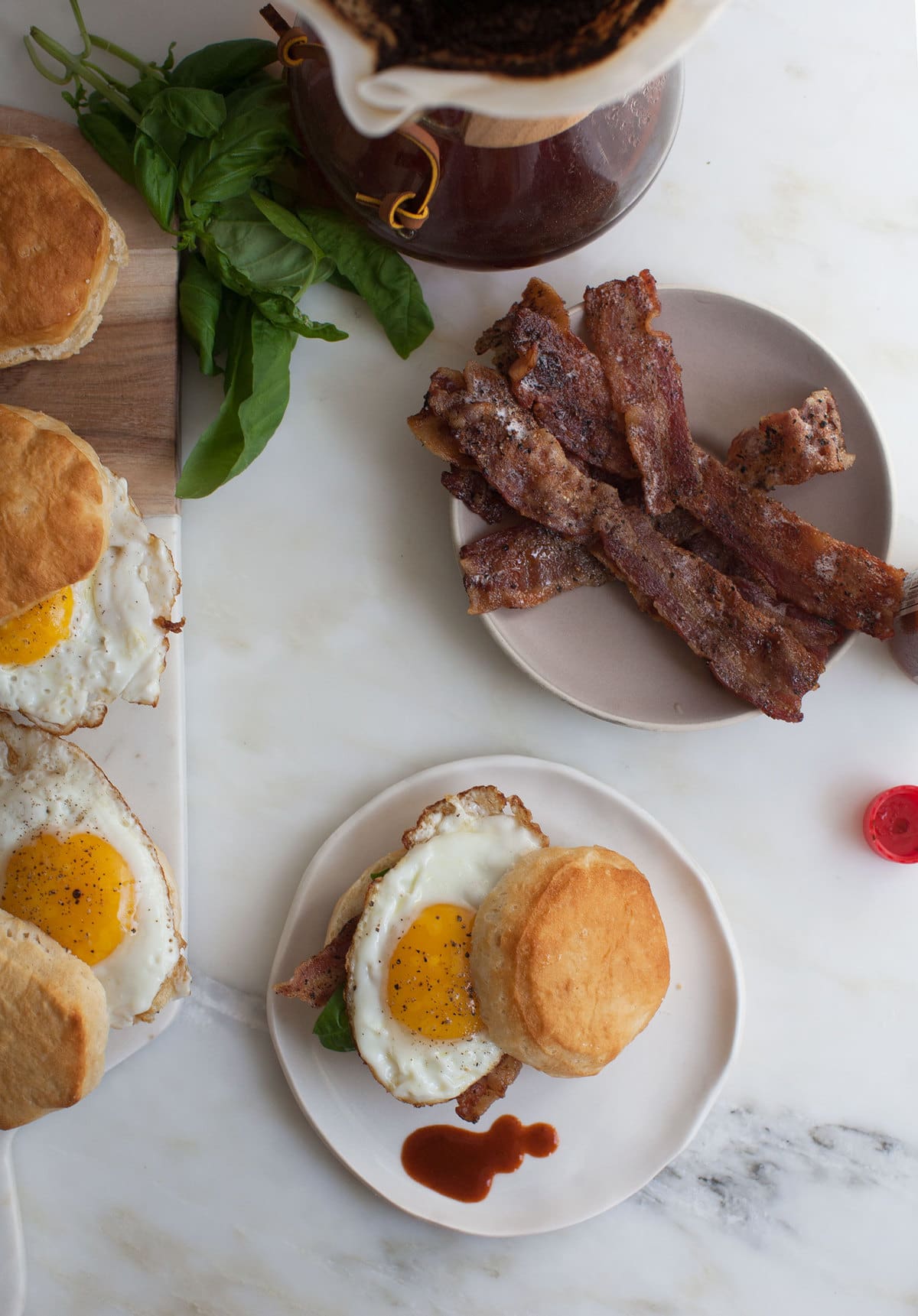 Breakfast
Let's start with my favorite meal the of day: breakfast. I brushed bacon with a bit of maple syrup and topped it with a ton of black pepper. I always bake my bacon because it's easier and super hands off. When it comes out, all that needs to be done is to fry off some eggs.
I like my eggs super crispy. Then the assembly happens. I had some fresh basil leaves around because if you can believe it, I haven't killed my basil plant. It's actually flourishing. The fresh basil leaves are highly recommended.
These biscuits are buttery with just the right amount of salt (my favorite). They take about 8 minutes to bake up and like two seconds to eat. Pour-over coffee must be served. And maybe orange juice, too.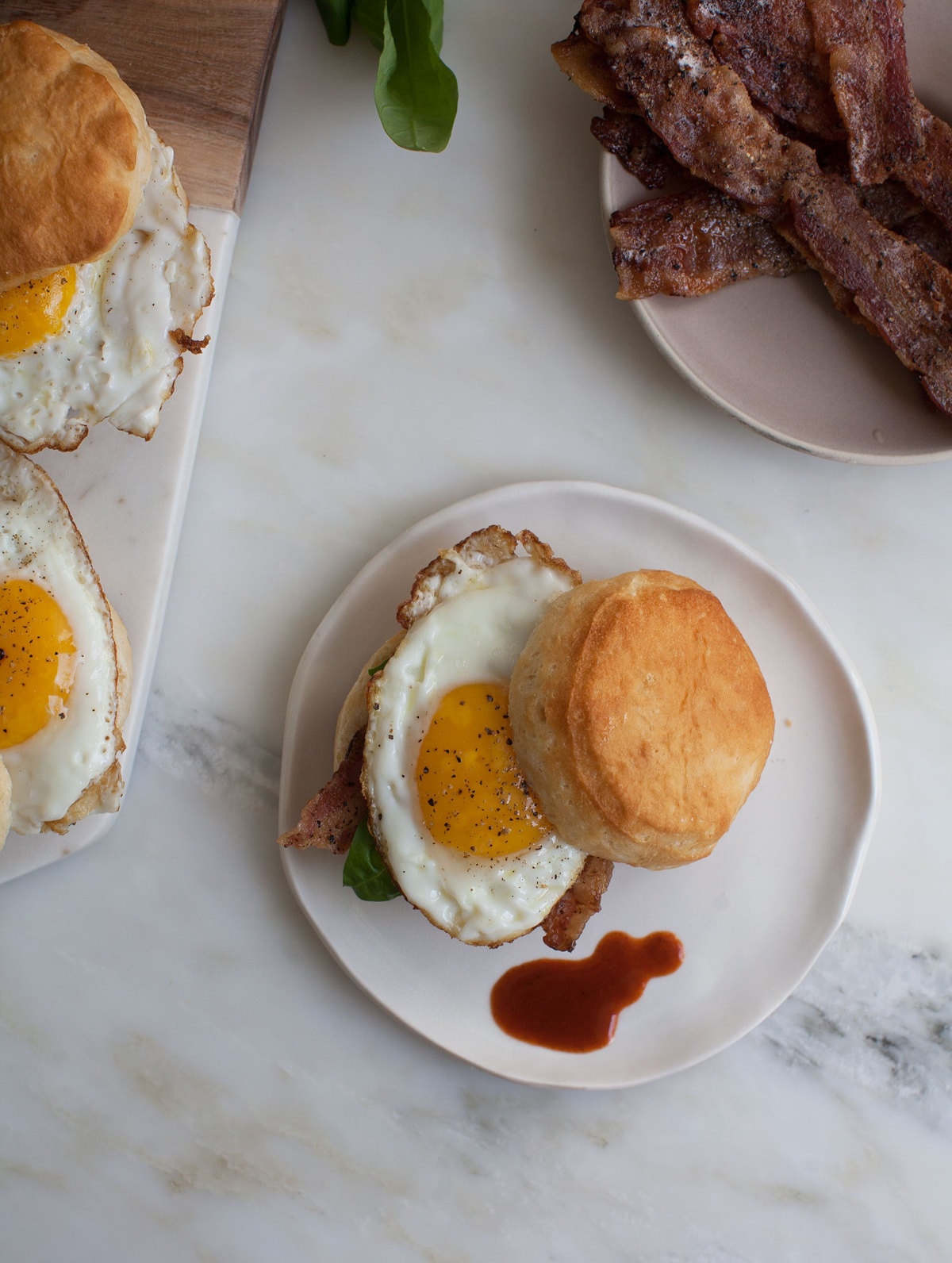 Lunch/Dinner
I really think that this cobbler is suitable for lunch or dinner. The tomatoes are lightly sautéed with garlic and a shallot and crushed red pepper and a fresh basil and Italian parsley. Tomatoes are everything right now and this application is comforting while still being really fresh tasting. It's the perfect lunch or dinner in the summer.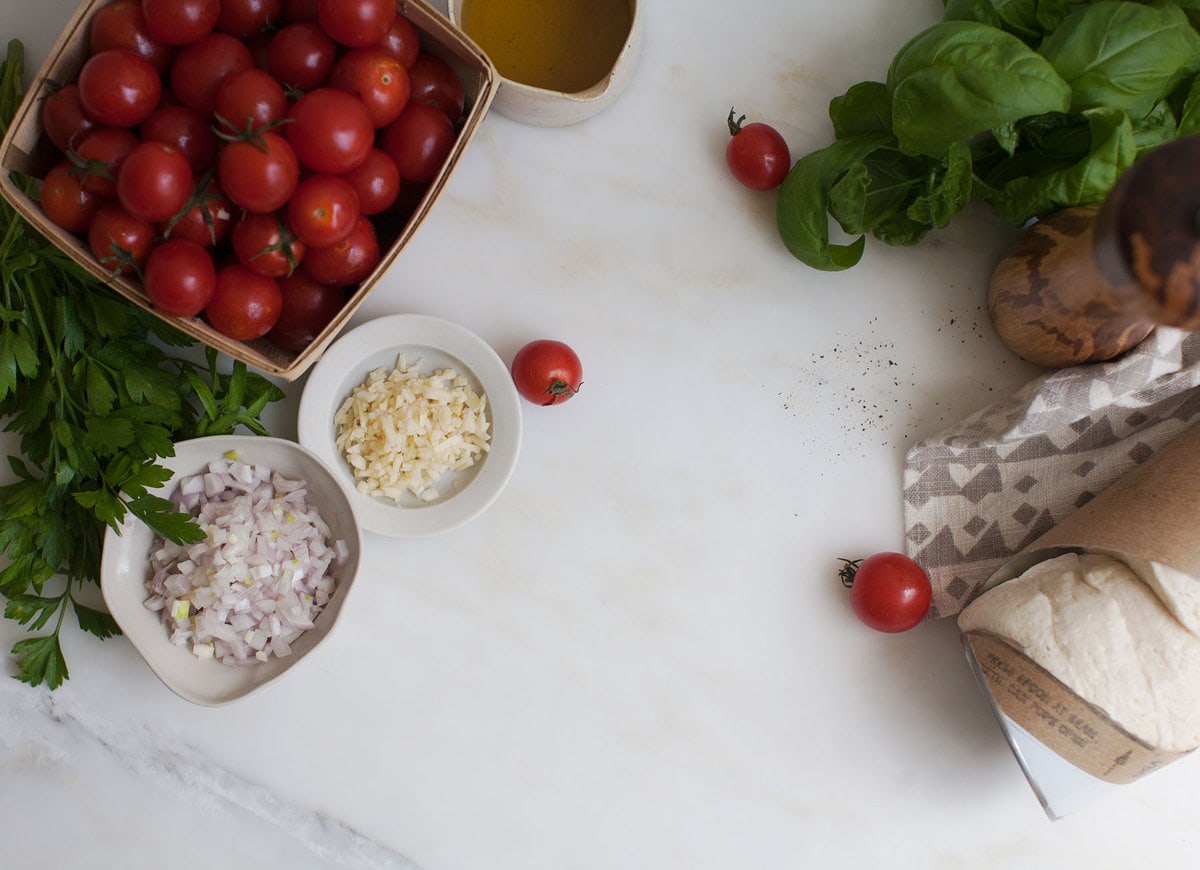 The biscuits are placed on top and then the whole thing is baked for about 15 minutes, until the biscuits are all puffy and golden brown.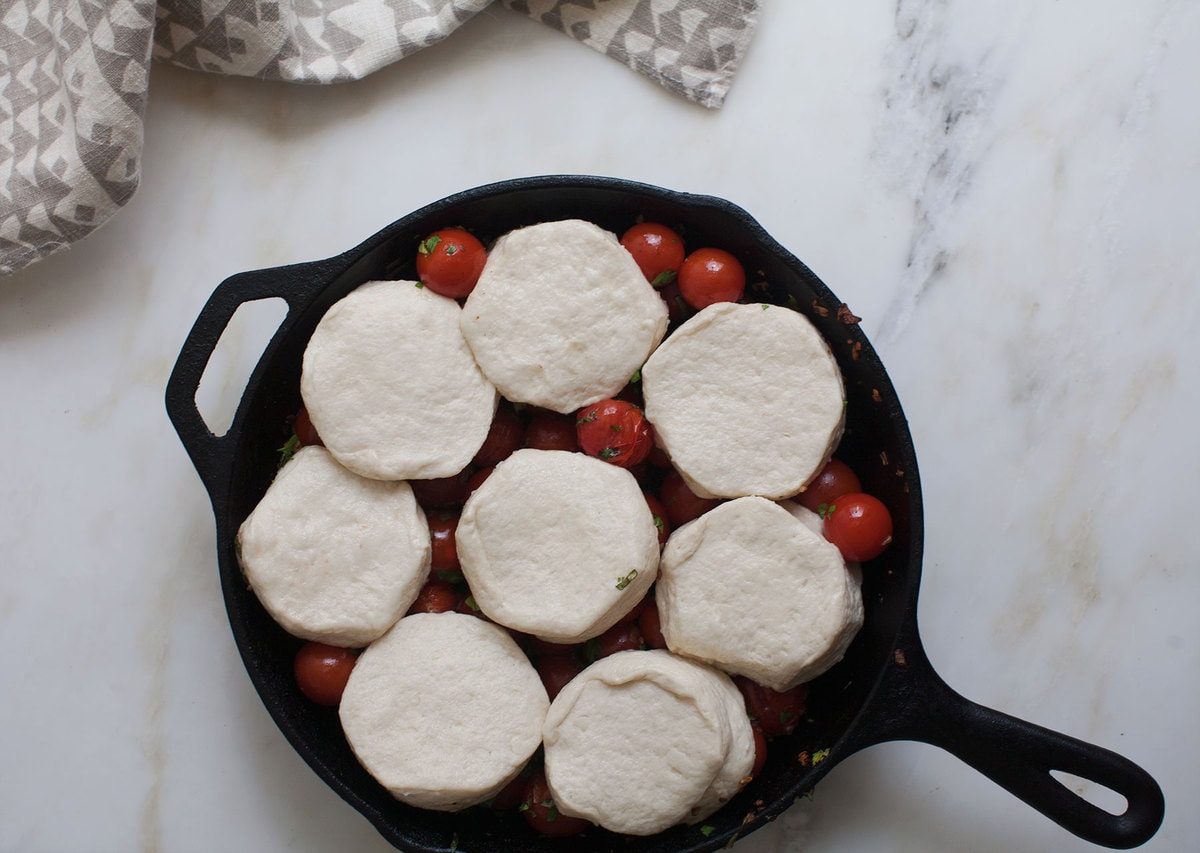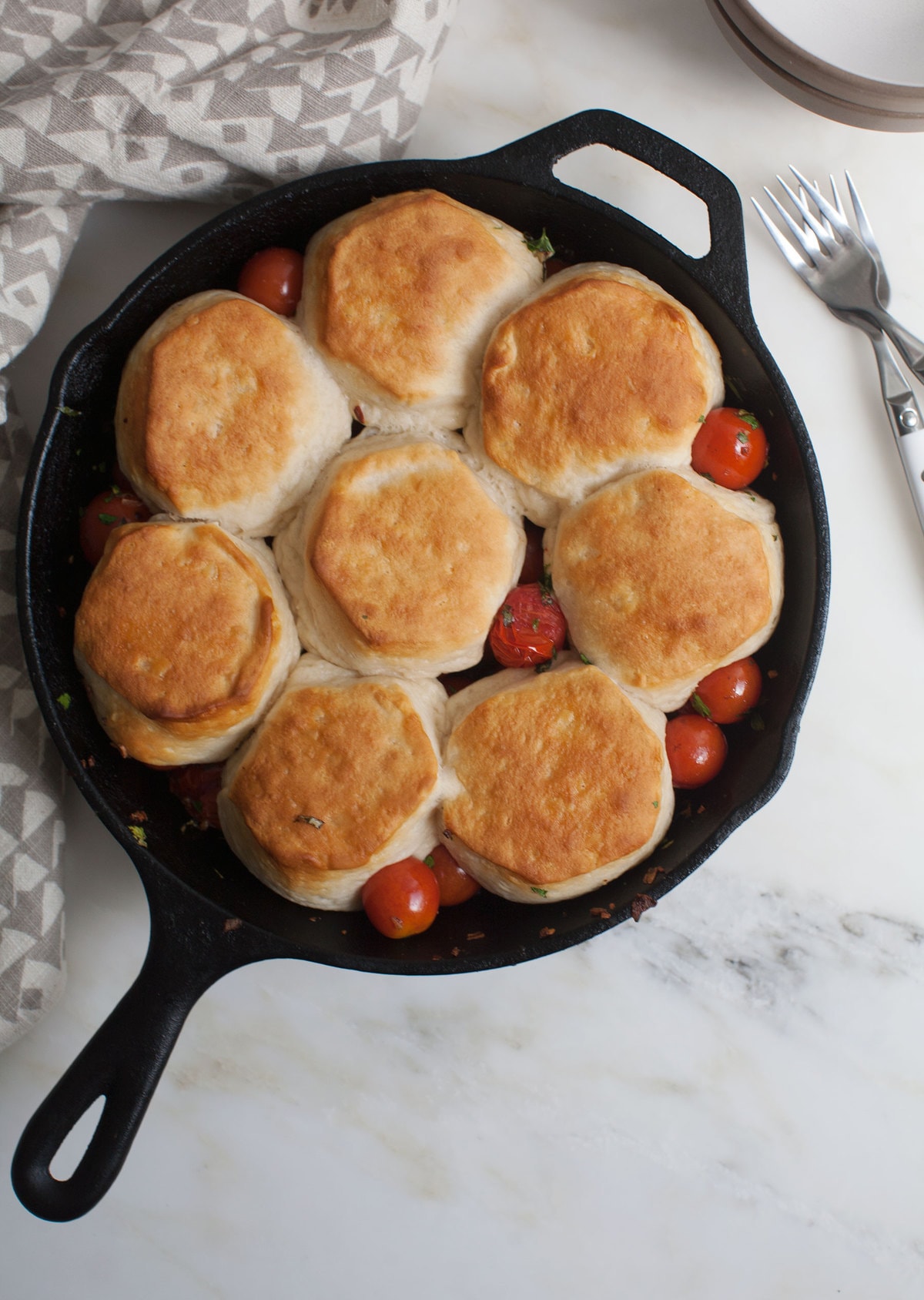 Dessert
My favorite part of any day or meal. Sometimes dessert can be eaten as a meal. The first step is to make salty milk jam. This of course can be made a few days before, just be sure to warm it up slightly so it's a bit more pourable. The best part about this was no dough needed to be made. Just cut up and roll up crescent roll balls! I tossed the small balls of dough in a bit of sugar (this helps with keeping them separated) and then boom! That's it! In the oven. It was glorious.
I even had a bit more salty milk jam to pour on top because in this case, more is more.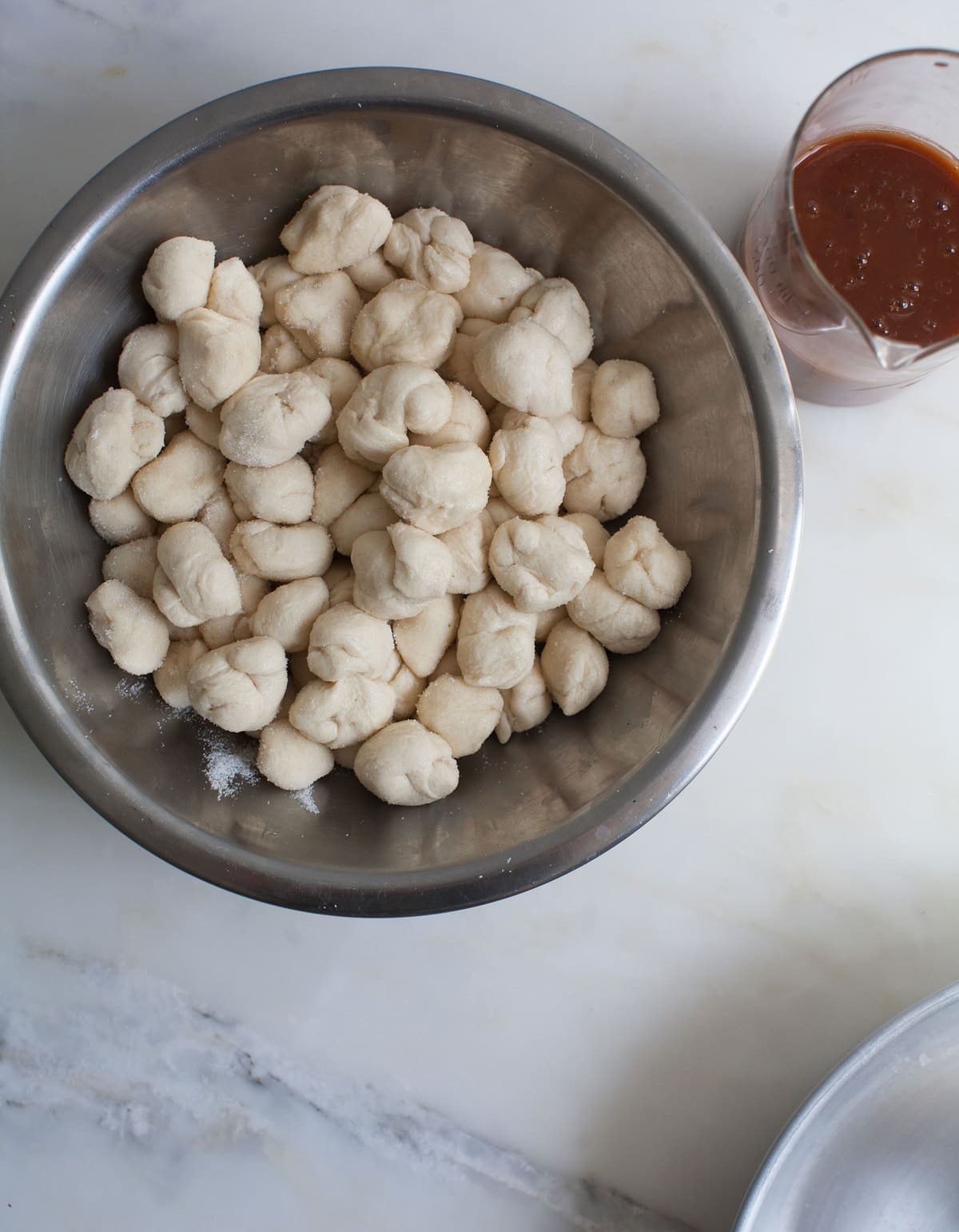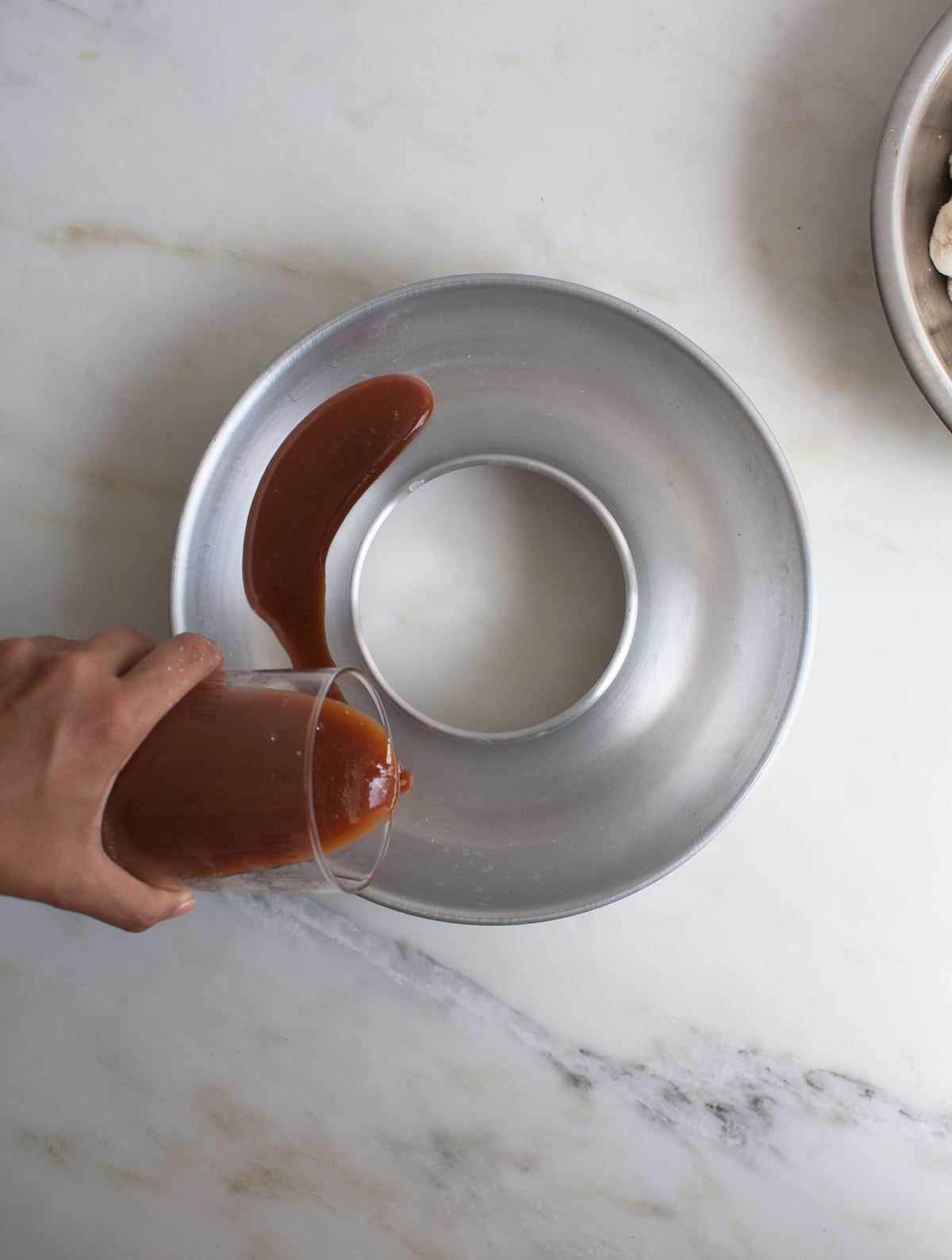 The biscuit dough and crescent roll dough are both in Target right now!
These doughs contain no weird stuff, no artificial flavors or preservatives and they're non-gmo. I asked to take a look at the list of ingredients before I took on this post and they're seriously just what you would put in biscuits and crescent rolls if you made them in your kitchen.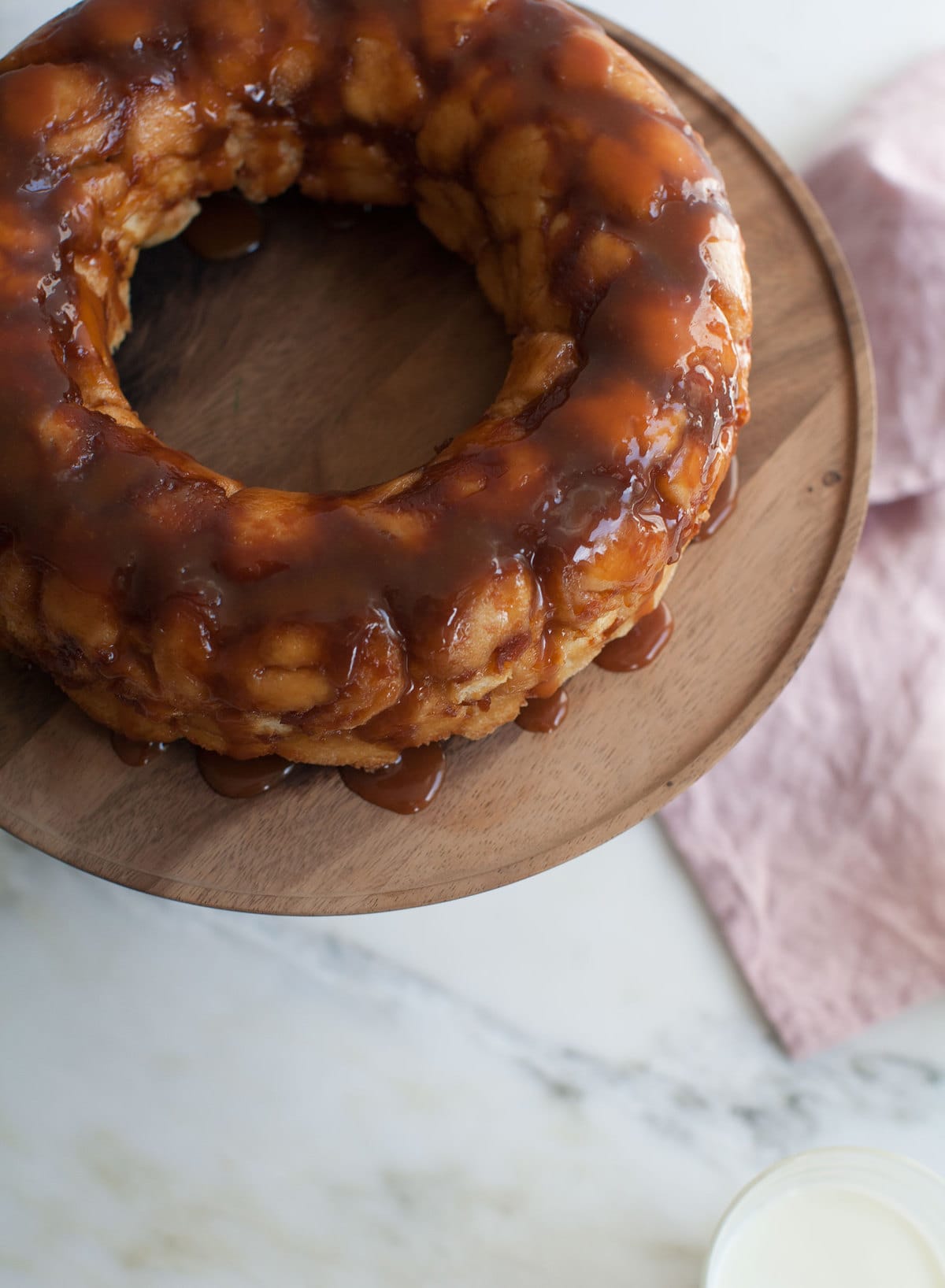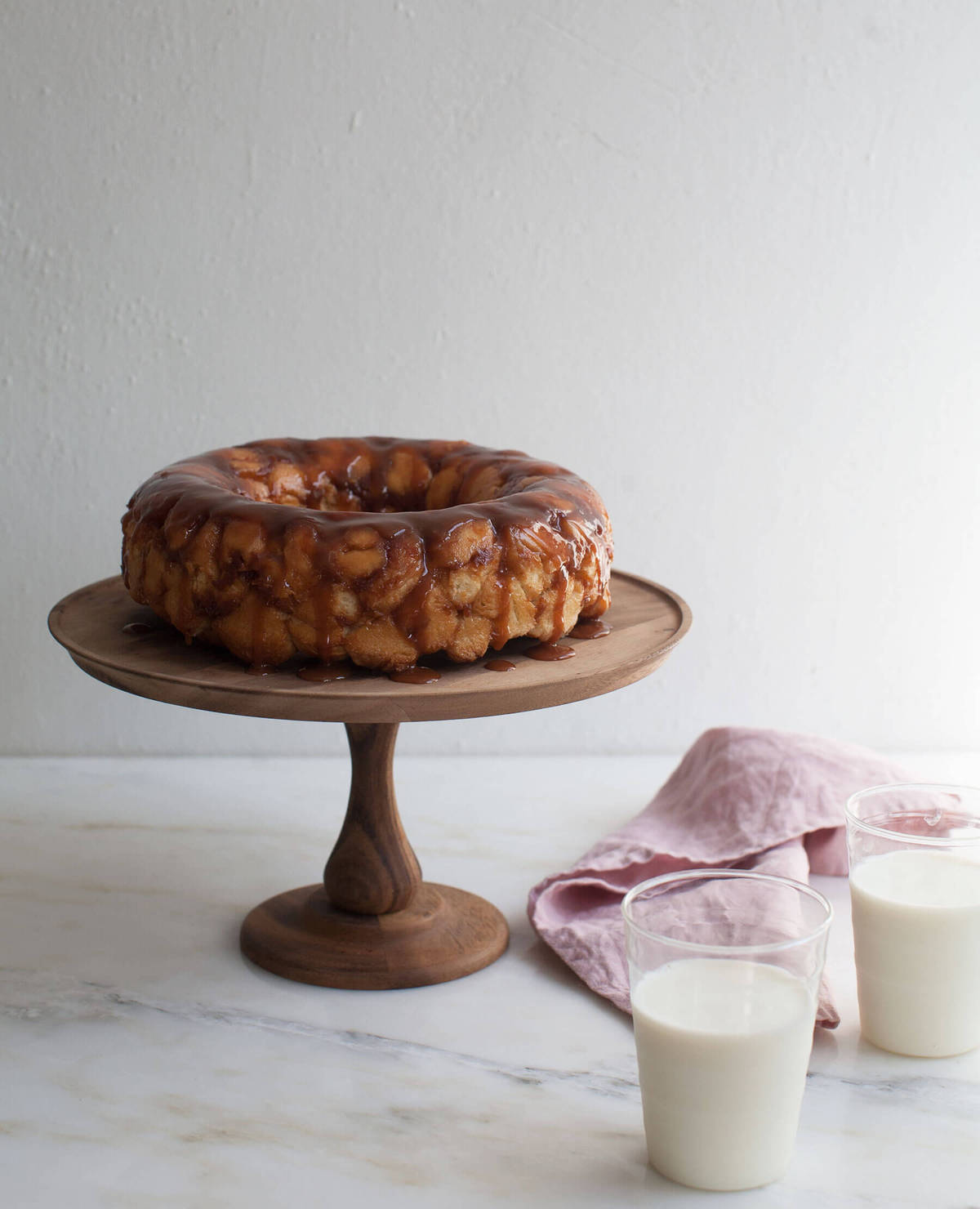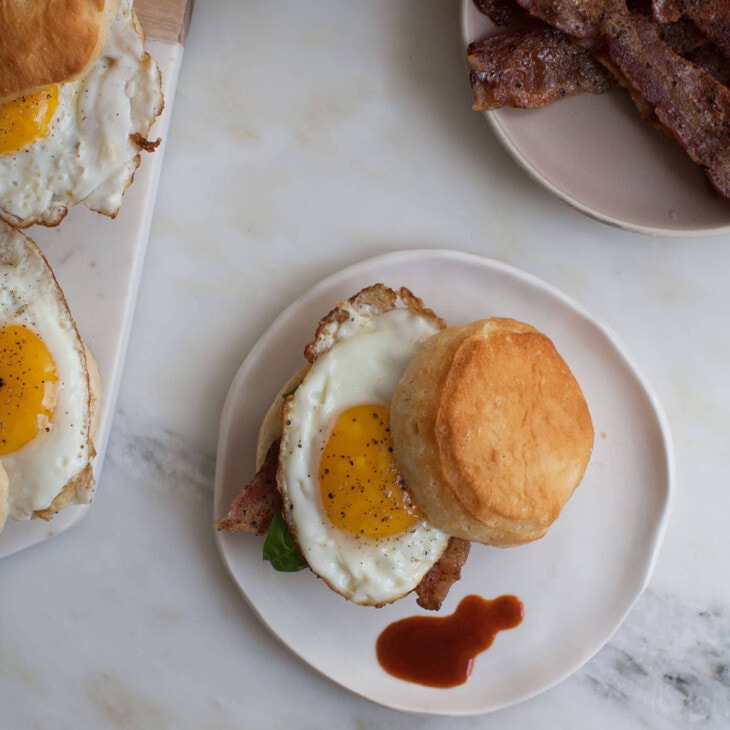 Print Recipe
Buttermilk Biscuit Sandwiches with Maple Black Pepper Bacon
Ingredients
1

pound

bacon slices

2

tablespoons

maple syrup

divided

Freshly cracked pepper

1

roll of Annie's Buttermilk Biscuits

8

large eggs

Fresh basil leaves

optional but oh so good

Hot sauce

to serve
Instructions
Preheat the oven to 350 degrees F. On a parchment-lined baking sheet, lay the bacon slices side by side. Brush the bacon with a bit of maple syrup and top with a liberal amount of pepper. Transfer to the oven to bake for 5 to 7 minutes. Flip the bacon over (I found a fork to be the best tool to use) and brush the opposite side with bacon and top with pepper. Place back in the oven to bake until golden brown, about 5 to 7 additional minutes. Remove from the oven and transfer to a bed of paper towels to drain.

To another parchment-lined baking sheet, set Annie's Buttermilk Biscuits about 2 inches apart. Bake for 10 to 12 minutes, until the tops are golden brown. Remove from the oven and set aside.

Next, fry up the eggs. To assemble the sandwiches, slice the biscuits in half. Add a few basil leaves and bacon slices to the base. Top with the fried eggs and serve with hot sauce on the side. Repeat with the remaining biscuits.
(This post is sponsored by Annie's. Thank you for supporting the sponsors that keep A Cozy Kitchen cozy.)