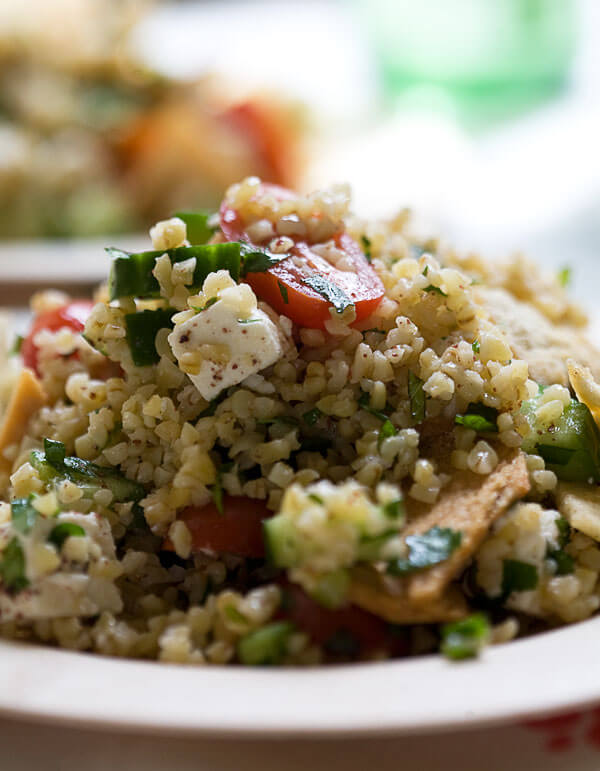 The best? What a bratty title. I always think it's super snobby when someone names a recipe "the best" of anything but sometimes it really is true. Sometimes your aunt's guacamole is magical and has this one weird and unexpected ingredient that really does make it the best. Sometimes your grandmama really does know the secret to perfect carrot cake. Sometimes it's valid. This situation here is sort of the best tabbouleh salad I've ever had. Like, ever. So here we are with this super pretentious recipe title. I'm sorry…but only a little sorry.
I really love normal tabbouleh salads and I really, really love fattousch salads, so I figured I'd give this tabbouleh salad fattoush-like qualities. Did I just make sense? That was a long sentence.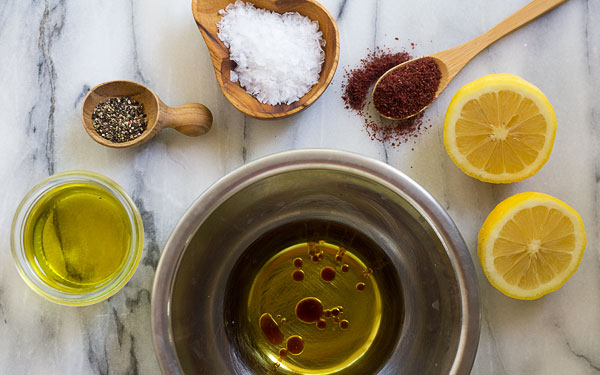 My favorite thing about fattousch salads? The salad dressing and the crispy pita bits. Both are so important and amazing. They basically make the salad.
I love normal tabbouleh salad just fine but it needed a bit of a makeover. Or actually, it didn't need a makeover; it's just a lil' better with a bit of a makeover. A salad makeover.
I like this salad with a side of hummus and that yogurt soda I keep telling myself I should like.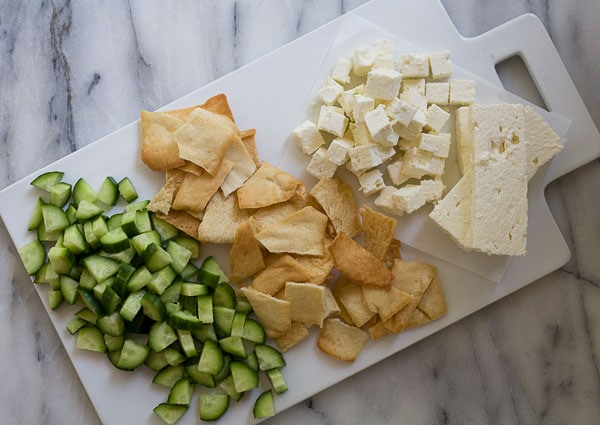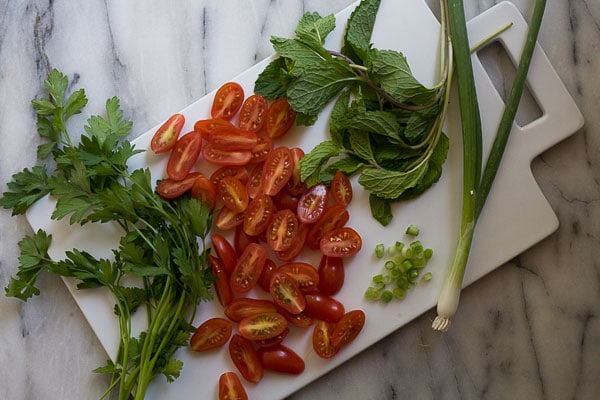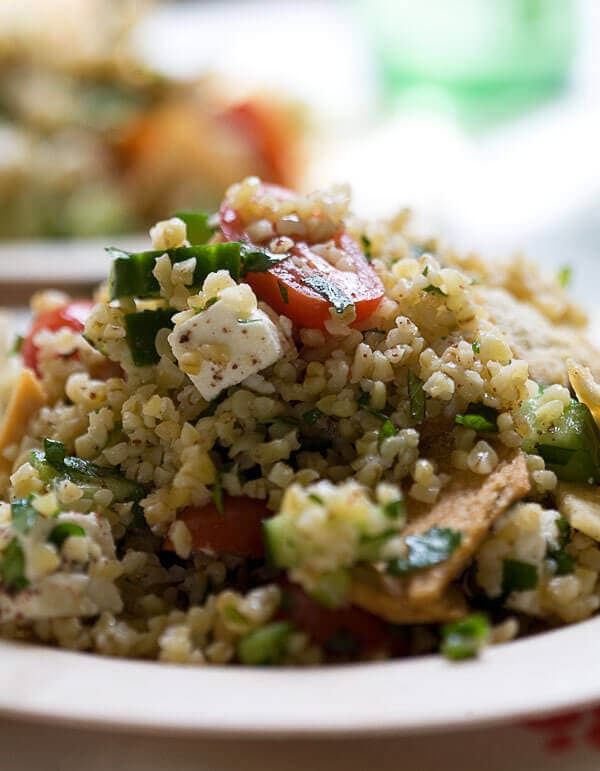 The Best Tabbouleh Salad
Print
Ingredients
Dressing:
1/2

cup

olive oil

2

tablespoons

red wine vinegar

1

garlic clove

,

minced

1

tablespoon

sumac

1

lemon

Salt

Pepper
Salad:
Olive oil

3/4

cup

bulgar

,

try to find "fine bulgar," if you can

1 1/2

cups

water

Salt

1 1/2

cup

diced Persian cucumbers

1

cup

halved cherry tomatoes

1/4

cup

minced fresh Italian parsley

3

tablespoons

minced fresh mint

3

green onions

,

tops and bottoms discarded and thinly sliced

1

cup

cubed feta

,

2 ounces

Handful pita chips

,

broken up
Directions
In a small bowl, combine the olive oil, red wine vinegar, minced garlic, sumac and juice from 1 lemon. Salt and pepper to taste. (I added about 1 1/2 teaspoons salt and a few pinches of pepper.) Set aside.

Place a medium saucepan over medium heat. Add a few teaspoons of oil and when hot, add the bulgar; stirring it frequently, toast it for 1-2 minutes. To the bulgar, add 1 1/2 cups water and 1/2 teaspoon salt. Cook for 10 minutes, or until the water is evaporated and tender. Fluff with a fork and set aside; cool to room temperature.
(Note: If you're serving this for later, I'd add the pita chips right before serving so they don't get soggy.) To a medium mixing bowl (or your salad serving bowl), add the bulgar, cucumbers, tomatoes, Italian parsley, mint, green onions, cubed feta and pita. Add half of the dressing and gently toss everything together. Add the rest of the dressing and give it one more toss. Serve immediately.