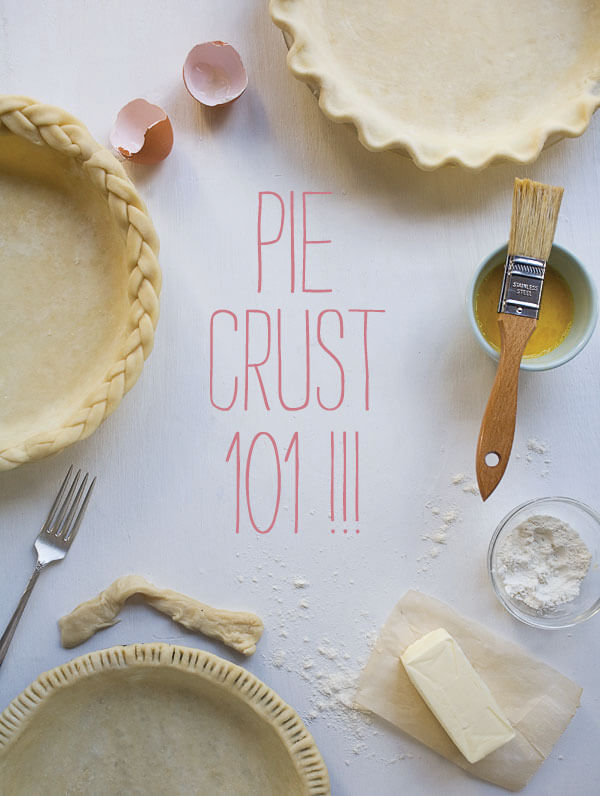 PIE PIE PIE! If you know me and you read this blog, you know that I'm a pie girl, through and through.
And let's be honest, pie and mashed potatoes are the most important thing about Thanksgiving. Do not let anyone tell you otherwise.
I wanted to a do a lil' round-up of some pies that I've posted over the years to get you in the pie-making mood.
Pie Crust 101. Dudes, it's not that hard. There's a step-by-step thingy I did last year. If you've never made a pie before, it takes a little courage to give it a go, but really it ain't no thang.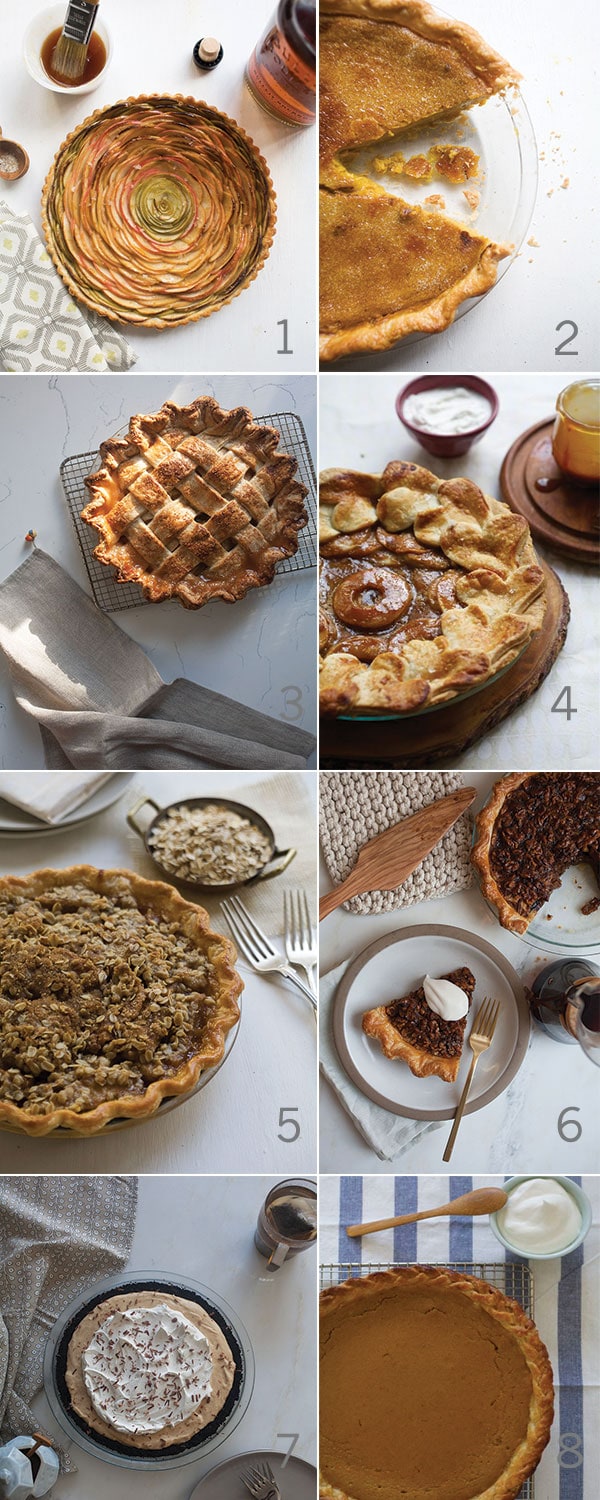 1. Rose Apple Pie with Bourbon Glaze – Thinly sliced apples, arranged in a slightly psychotic way so the whole pie looks like a rose. A bourbon glaze is brushed on top. Just dreamy.
2. Brûléed Classic Pumpkin Pie – Shards of burnt sugar make this pumpkin pie super exciting.
3. Classic Apple Pie – This is the pie I'll be making this year. It's everything you want from an apple pie.
4. Salted Caramel Apple Pie with a Heart Crust – Cuteness central! The heart crust is my favorite.
5. Caramel Pear Pie with Oat Crumble – Crumble meets pie in this pear pie. Oh yeh and there's caramel up in this too.
6. Walnut and Angostura Pie – Pecan pie gets a crazy update. There's walnuts, angostura bitters and no corn syrup. Brown rice syrup only!
7. Peanut Butter Cream Pie – If you're not feeling fruit pies or pumpkin pie, NBD. There's this creamy, decadent peanut butter dream pie.
8. Braided Bourbon Pumpkin Pie – Bourbon makes anything better. Truth.