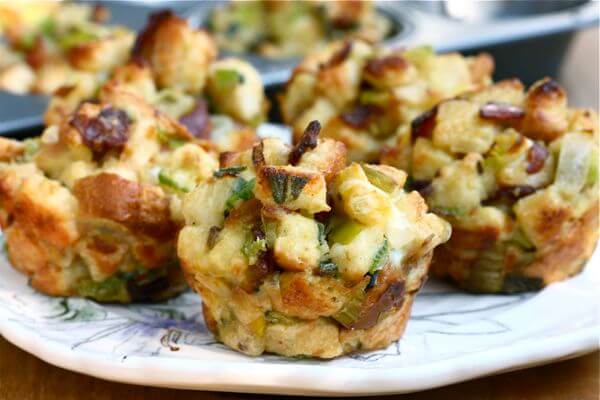 Thanksgiving Madness. It's totally a thing. When I was younger, I used to take Thanksgiving VERY seriously. I'd cook the entire Thanksgiving meal including dessert, and since I had way too much on my plate, something would inevitably fail or not turn out and I'd get super bummed.
But now I'm just like, so what, who cares. There's a chance that the turkey might be on the dry side, you might burn something, heck, I dunno, you might even drop a whole dish on the floor (I've done this). I recommend to treat those moments with laughs and shrugs…and then proceed to pour a ton of gravy over the turkey–that's what it's there for anyway. Thanksgiving cooking is supposed to involve lots of wine, laughs and way too many cooks in the kitchen. All that makes it Thanksgiving.
If you'd like some ideas for sides and stuffing and dessert, I got some.
Stuffing Muffins – People will think you're the most adorable person in the world if you make stuffing muffins. I mean, look at them! Cuteness central.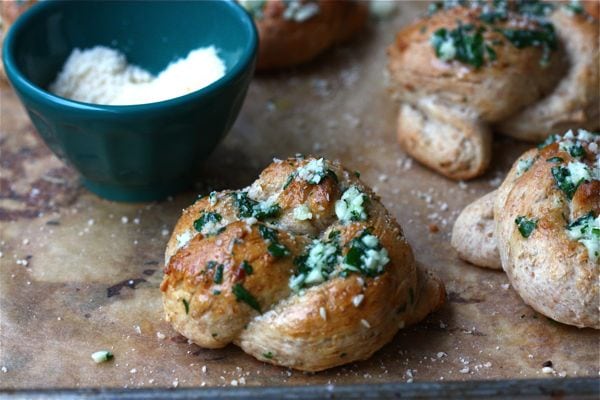 Garlic Top Knots – It looks like a top knot you wear on top of your head, but it's the edible version. With lots of garlic, Italian parsley and butter on top. Delicious.
Acorn Squash Soup with Cheesy Croutons – It's a classic squash soup that's only a teeny bit creamy. If you're looking for a soup to kick off your meal, this is your dude. A plus is that you can make it the night before and then just reheat the day of.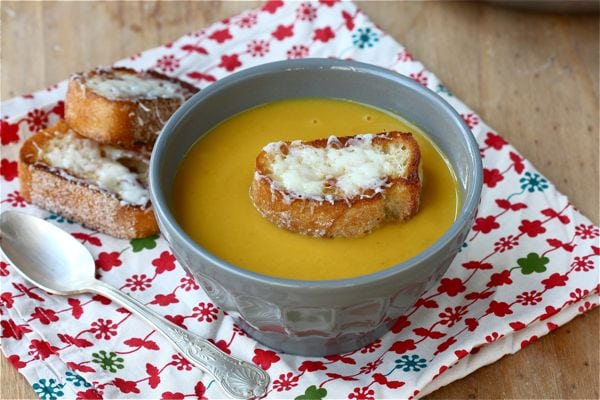 Brown Butter Biscuits – Look at those little specks of brown butter! These biscuits are special.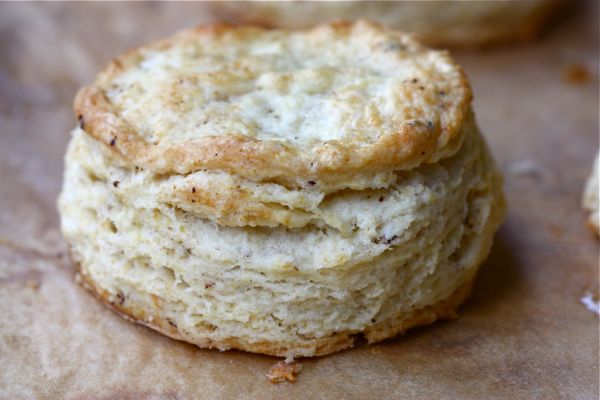 Leftovers are my favorite part of Thanksgiving. If you might have some pumpkin pie laying around. Throw a slice of pumpkin pie in a blender with some ice cream. It's fun.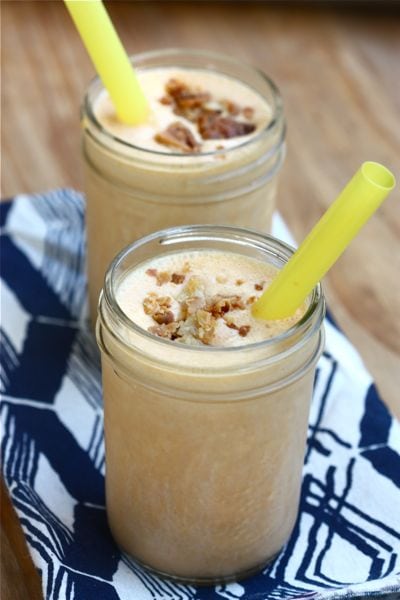 If you have some turkey or random vegetables, add 'em to a calzone with lots of cheese. It'll make for a delicious, inexpensive lunch.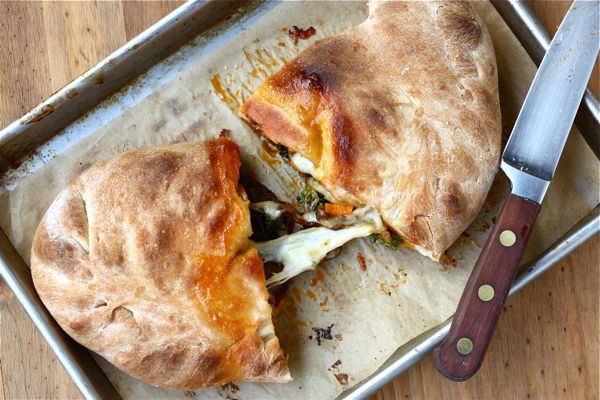 Have fun this Thursday!
xo
Adrianna