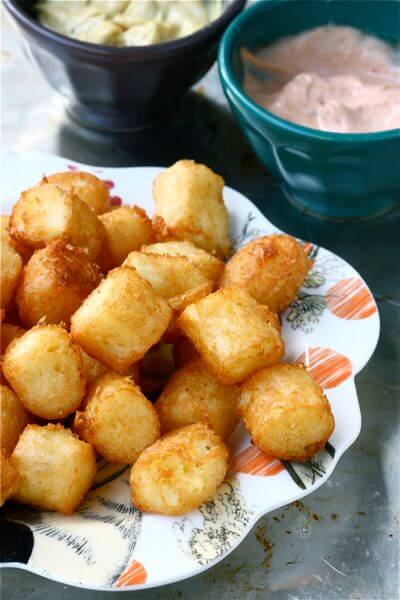 A few Friday thoughts:
1. Why do high school reunions still exist?! This is why Facebook was invented. I already know that you married that dude. And had those kids. And live in that house. I see the pictures. EVERY. DAY…in my newsfeed.
2. Why don't we embrace breakfast foods for dessert? Think warm chocolate waffles…topped with vanilla bean ice cream and whipped cream. I experienced this Monday night with Nastassia. SO MAJOR!! We're doing this soon. Promise.
2. I make plans for nicknames. This is normal, right? For instance, whenever I give birth to a small human, I'm probably going to call him "tater tot." Maybe "tater" for the nickname to his nickname. Is there anything cuter than a tater tot? No. Also, when I finally get a corgi I'm totally naming him "Fredrique." Such a proper prestigious name. Very appropriate.
3. Third and final, I successfully (!!) cooked up the nickname of my future son. This is HUGE for me. I've tried a few tater tot recipes over the years and have never been satistifed with the results…until yesterday. I was giddy for the rest of the day due to this fried achievement. Is it the easiest, fastest recipe on this blog? No. Definitely not. Is it worth the effort? YES!! And a bonus is that you can double this batch, freeze them, and fry them up, per your leisure.
Plus: I (sorta) have step-by-step pictures. LET'S START!!
(CAN YOU TELL I'M EXCITED?!)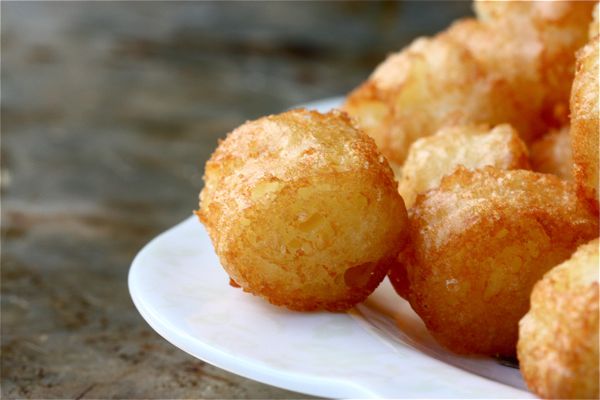 The only two pieces of equipment that are needed: a candy thermometer and a potato ricer. Both pretty cheap. Both will come in handy for the next few months with all the holiday cooking we have in our futures.
Peel and dice a few russett potatoes. I used three smallish-medium ones.
Boil those diced potatoes for about 10-15 minutes. Drain them…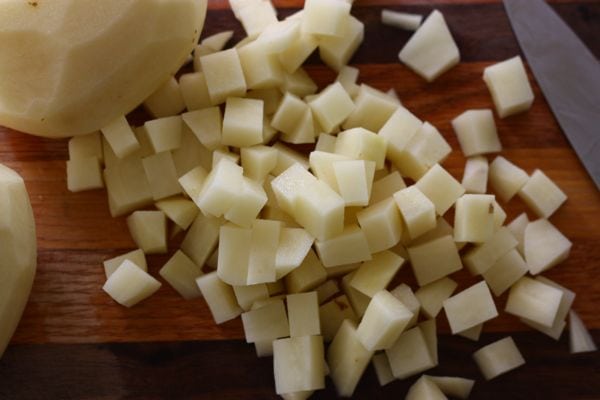 Scoop the diced potatoes into your potato ricer and then press it down.
Whaaaa?! Look at those little potato legs!!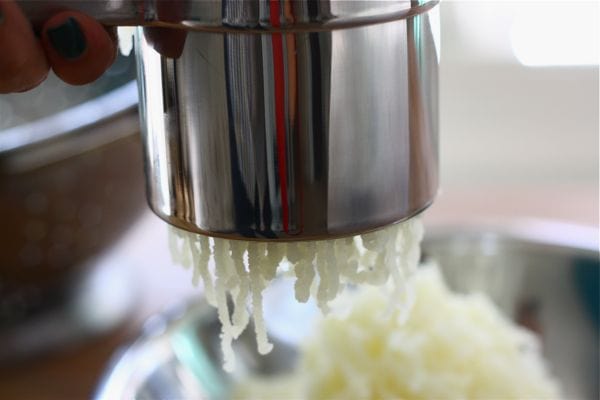 Okay, this is the weirdest part of the recipe. We're kinda sorta gonna make a pâte á choux? The same dough for things like churro tots..and profiteroles.
Yeah, it's kinda strange. But this makes it so we can get that soft mushy center. And it allows us to pipe them out. And no…these tots taste nothing like cooked flour. Promise.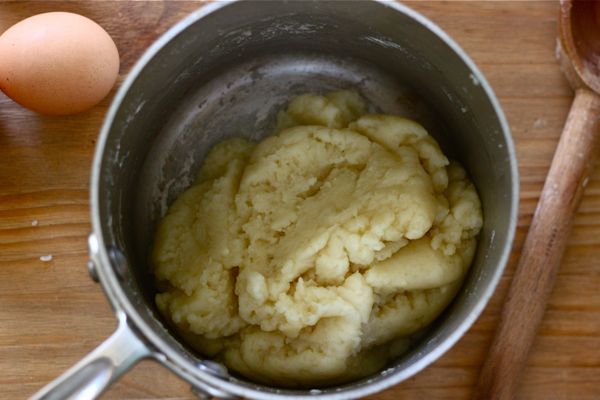 After you thoroughly combine the cooked flour/water mixture with two eggs, you're going to combine it with the potato mixture.
I added grated gruyere…thinking I'd be real smart to make cheesy tater tots. But honestly, it didn't really make that much of a difference.
I left out the cheese in the recipe below because they simply weren't cheesy enough. Definitely not worth the $5 on cheese.
I feel like to make them super cheesy, we'd need more cheese; that might be expensive and expensive isn't what tater tots are as a person, you know?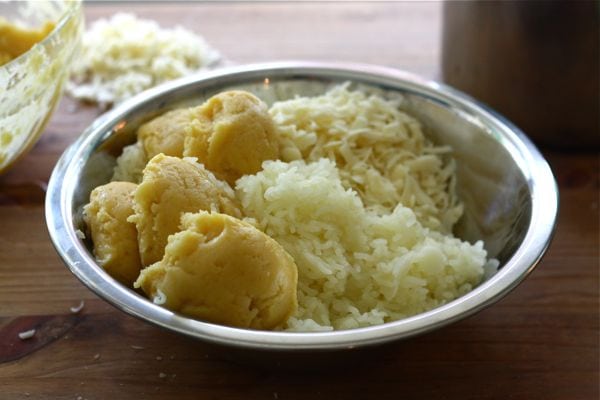 Mix the flour/water mixture with the potatoes until just combined. Make sure to not overmix. This will make them gummy.
Transfer the mixture to a ziploc, using it like a piping bag. Cut off the corner, giving you about a 1-inch hole and then pipe out the potato mixture onto two baking sheets.
Just like so: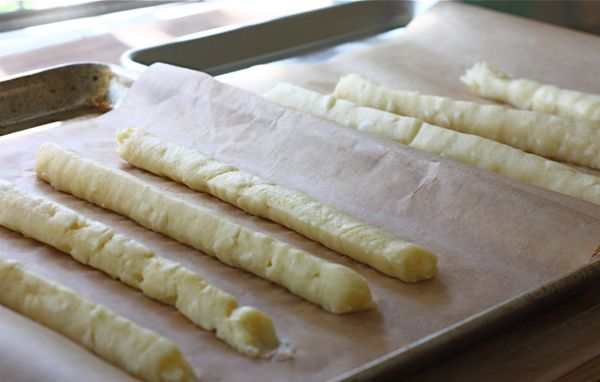 Stick 'em in the freezer for about an hour. You want them firm, but not frozen.
This will allow you to cut them up into 1-inch tots.
See: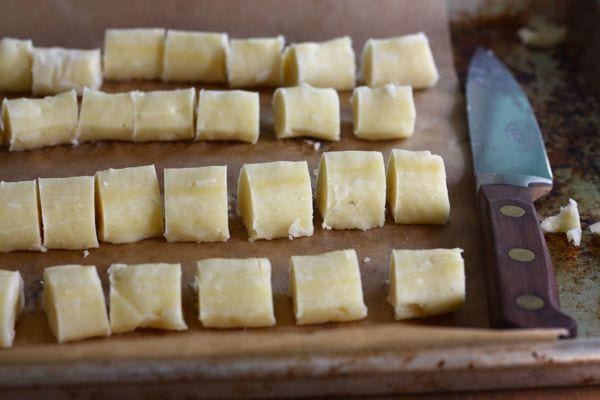 Stick them back in the freezer until frozen. Mine froze with another hour in the freezer.
While your tots are freezing, make some dipping sauces. I combined a little mayonnaise with harissa…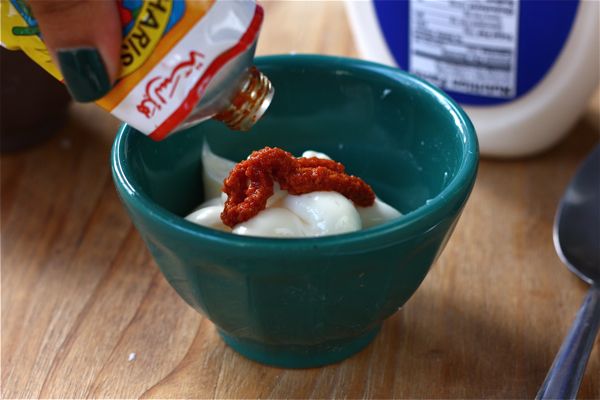 And then mayo with curry powder. If you don't have those on hand and don't feel like dealing, they taste delicious with plain ol' ketchup!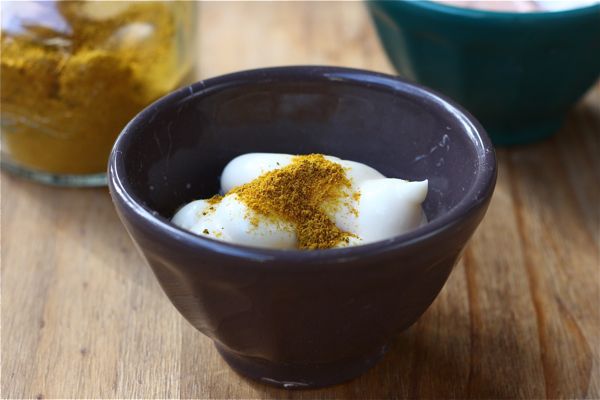 After they're done freezing, heat up some oil, fry them up…and then…
TATER TOT SUCCESS!!
P.S. I bet these would be glorious using sweet potatoes.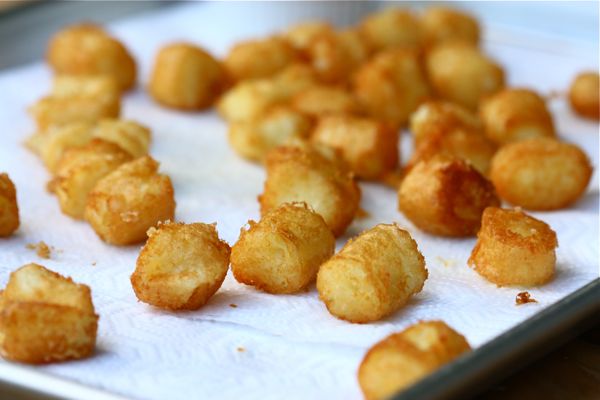 Tater Tots
1 cup water
1/2 cup (1 stick) butter, cut into 1-inch pieces
1/2 teaspoon salt
1 cup all purpose flour plus additional for coating
2 large eggs
1 1/4 pounds Russett Potatoes or Yukon Gold potatoes, peeled, cut into 2-inch cubes
1/2 teaspoon salt
1/4 teaspoon ground white pepper
Vegetable oil (for deep-frying)
1. In a medium saucepan, bring water butter and salt to a boil. Add 1 cup flour; stir over medium heat until mixture pulls away from edges of pan, about 1 minute. Transfer to medium bowl. Using a wooden spoon (or spatula), fold mixture for about 3 minutes. You're doing this to cool the dough a bit before adding the eggs. Add eggs 1 at a time, beating well between additions. The mixture will look wet and mushy, but keep folding the egg mixture into the dough–it'll eventually combine. Measure 1 1/4 cups dough and reserve (discard any remaining dough).
2. Place potatoes in medium saucepan. Add enough water to cover by 1 inch. Boil until tender, about 12 minutes. Drain. Press potatoes through ricer or food mill into large bowl. Add 1 1/4 cups reserved dough, salt, and white pepper. Fold dough into potatoes until completely combined, being sure to not overly mix which will make the potatoes gummy.
3. Line baking sheet with parchment paper. Transfer dough to ziploc bag, working the dough fitted with 3/4-inch-diameter plain tip. Pipe dough in logs onto prepared sheet. Freeze until firm but not frozen, about 1 hour. Cut logs into 1 inch-long pieces. Toss in flour, return to sheet, cover, and freeze completely. DO AHEAD Can be made 1 week ahead. Store in airtight container; keep frozen.
4. Pour enough oil into large saucepan to measure depth of 2 inches. Heat oil to 350°F. Working in batches, cook frozen potato pieces until cooked through and golden brown, stirring occasionally, about 3 minutes. Transfer to paper towels to drain. Sprinkle with salt and serve.
Recipe adapted from Epicurious