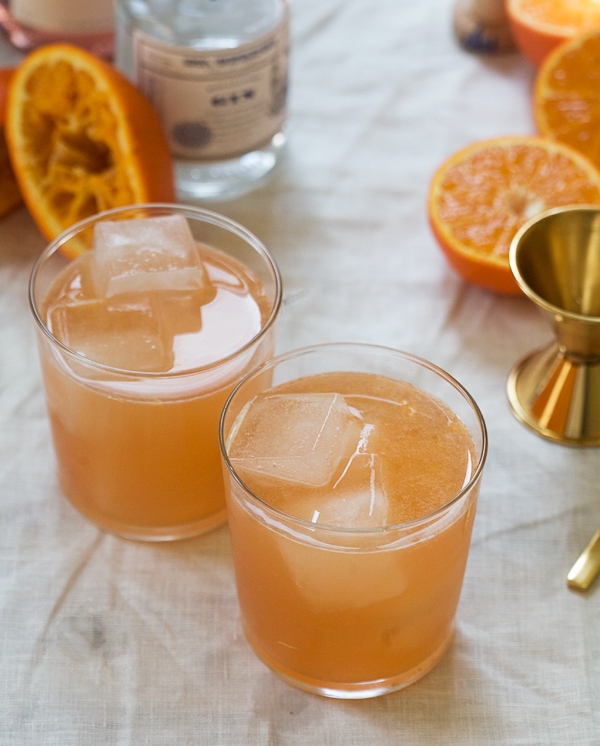 I'm listening to Aaliyah, planning something fun for Joshua for Valentine's Day. Doughnuts are involved. I'm excited. If all turns out well I might remake it and share it next week.
Now, this cocktail. I was gonna call this a Tangelo French 75 because an old school French 75 was the inspiration but it wouldn't be completely accurate. French 75s have champagne and since I'm not a big champagne-drinker, I swapped in a rosé and added a splash of sparkling water for a little fizz.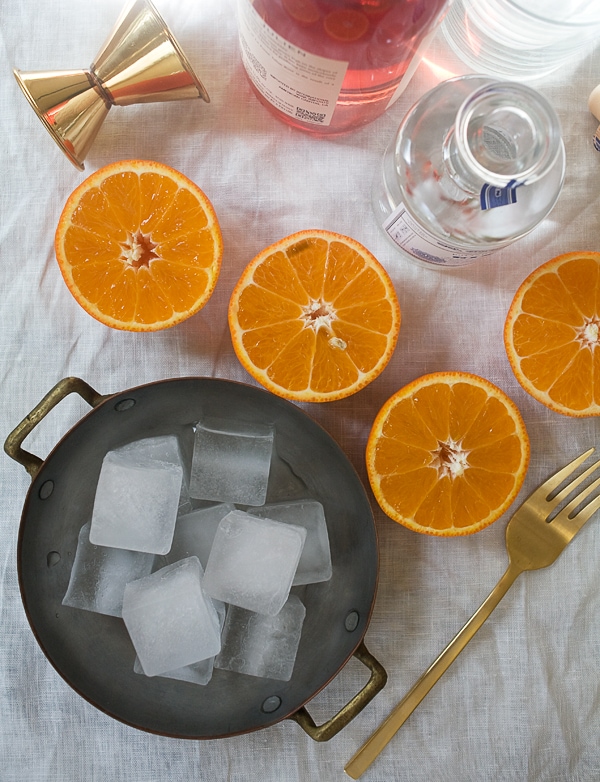 Tonight our plans are pretty chill. We're eating sushi and going bowling, which is my ideal night, always.
I'm not much of a pre-fixe meal kind of person, but I have done it in the past and it can be oddly fun.
I hope you guys have a chill V-Day/weekend/Friday night.
xo
Adrianna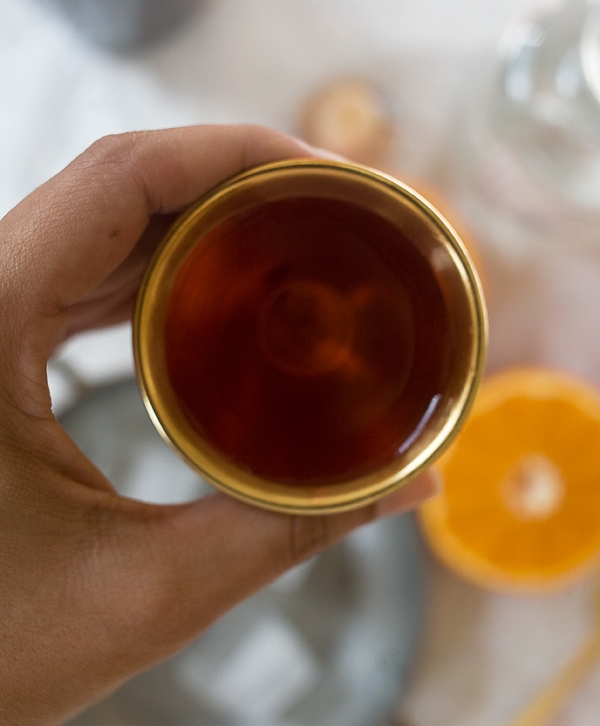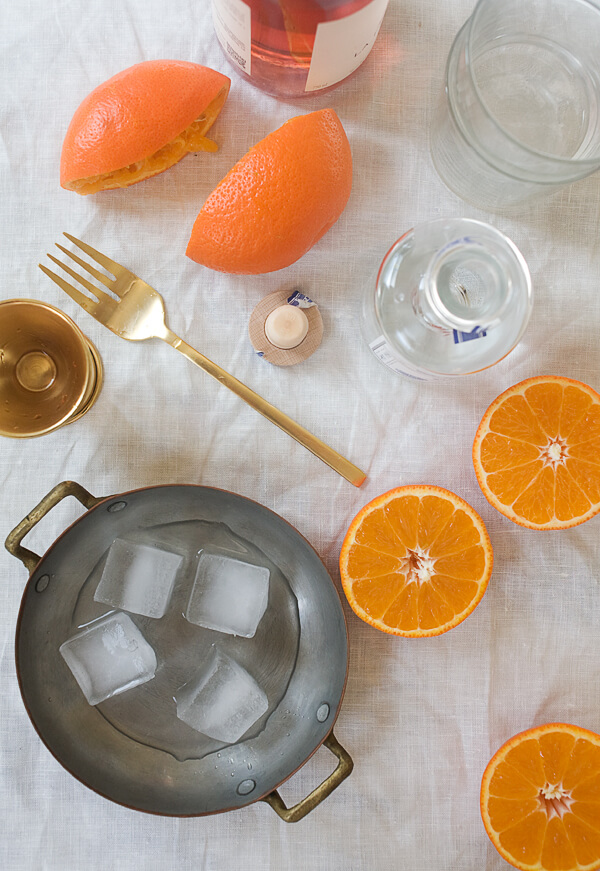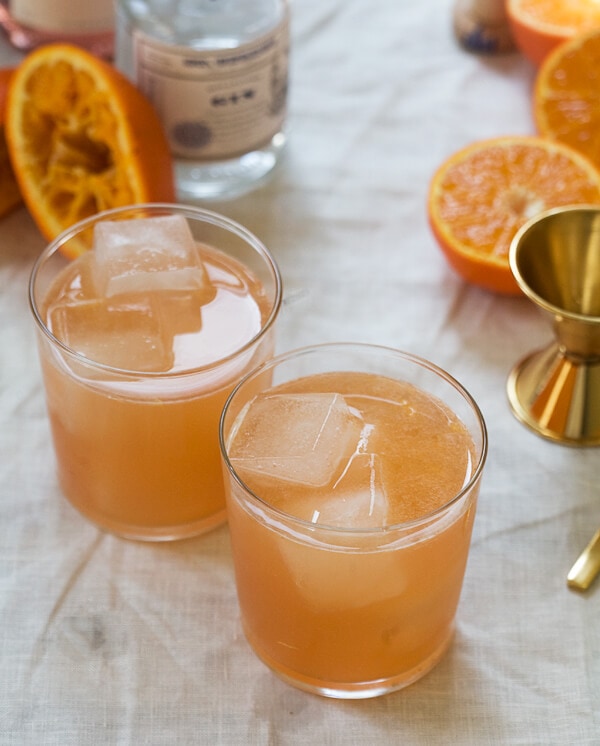 Tangelo Gin Rosé Spritzer
Print
Ingredients
2

fluid ounces

gin

Juice from 3 tangelos

4

fluid ounces

rosé wine

Ice cubes

Sparkling water

,

optional
Directions
Add all of the ingredients to a shaker, minus the sparkling water, and shake away. Add a few ice cubes to each glass and divide cocktail between glasses.