Have you ever had a psycho boss?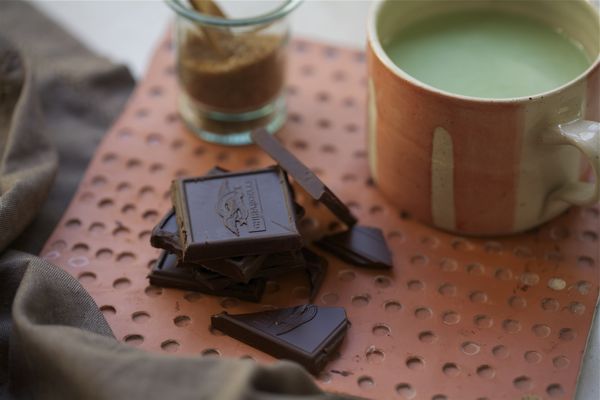 Straight out of college, I got my first big-girl job and was super pumped about being a grown-up with health insurance and a 401-K. What I didn't plan on, was having a sort of psycho (but very nice!) boss who had trouble managing stress. (Maybe you can relate…?!)
My boss's stress quickly became my stress (not healthy, btw). To help, we would do something very logical/normal: stress eat chocolate. It would happen pretty much daily, post lunch at around 3pm.
I'm convinced that 3pm is the hardest time of day. It's right after lunch, lethargic feelings linger, you're sort of ready for the day to be over…yet you have to push through to get the end of the day. Ugh.
So, we would take a 15 minute break and brew really good green tea and drink it with dark chocolate. Pretty much heaven.
I no longer have a psycho boss, but I still enjoy my late-afternoon breaks. I've recently become obsessed with green tea lattes. To make: add about a teaspoon of matcha powder to a saucepan with about 1 cup of milk, and heat until warm. (The green hue is both pretty and scary, eh?!)
I'm so into the combination of this drink with dark chocolate (in this case I ate Ghiradelli's Intense Dark chocolate which is 86% cacao). Swoon-worthy.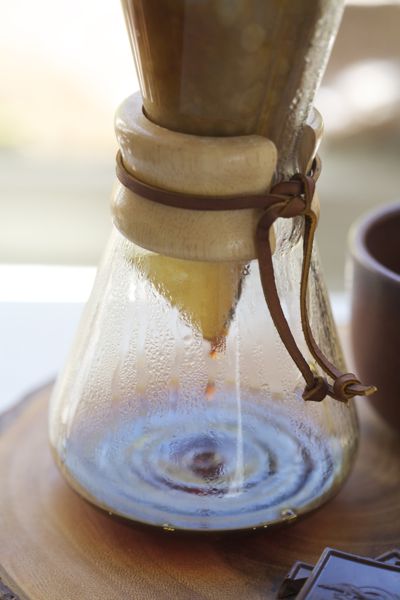 As most of you know, my coffee addition situation is a little scary. I've been trying to limit myself to one cup a day, but in times when I'm weak and desperate, I'll have two cups.
And OMG is coffee amazing with chocolate. It's a logical pairing. They play off of each other's flavors so well.
I generally drink my coffee without sugar so I tend to go for a sweeter chocolate and one with nuts. The one pictured is a dark chocolate with hazelnuts throughout called Hazelnut Heaven. The name is very appropriate.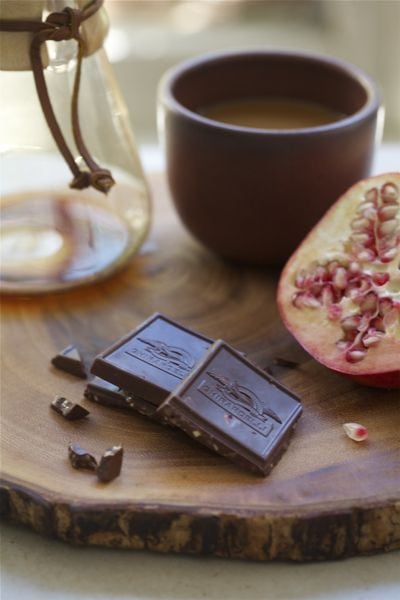 Most nights, especially when I'm tired, I definitely don't have the energy to make dessert. Maybe it's a spoonful or two of some ice cream in the freezer. And sometimes it's a bit of cheese and chocolate. I know some of you might be like, chocolate and cheese?!? Weird! But it's actually amazing.
This is a gooey cheese similar to brie called D'affinois. It's creamy, salty and light. With a slightly sweeter dark chocolate (like this Twilight Delight – 72% cacao) its tastes is similar to, say, a chocolate cheesecake.
Add a glass of pinot noir in the mix, give me some trashy TV, and BOOM: end of day relaxation session.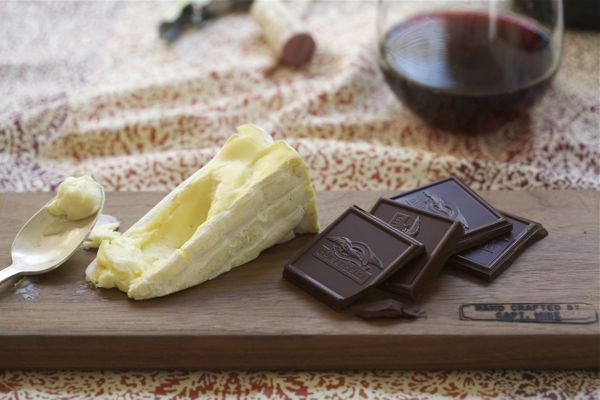 {This post is brought to you by Ghirardelli Intense Dark™ Chocolate}