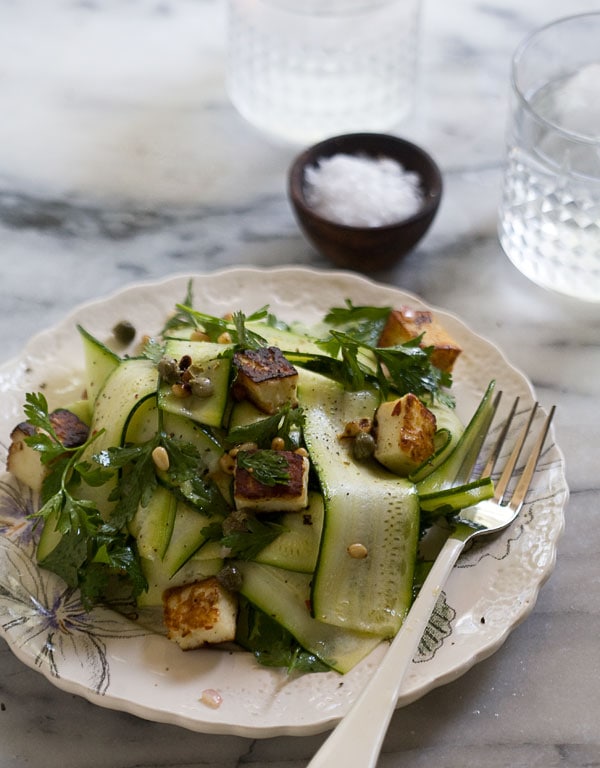 It's not summer if there isn't massive amounts of zucchini everywhere. You're probably experiencing this too. You go to the grocery store and the zucchini is marked down so cheap that you can't say no. And so you don't, but then you don't know what to do with it. One can only have grilled zucchini so many times, you know?
Also, I think it's weird that zucchini is literally everywhere but its flower – the zucchini flower – is kinda this rare, expensive little bird that people oooo and ahhhh at. Why aren't there more? Doesn't each zucchini get a flower too? Is this how this works? Nature confuses me.
This salad is ribboned, which I'm obsessed with because it's soooo pretty. And it being ribboned means you can eat the zucchini raw like it ain't no thang. Also, I love ribbons. It's my dream to have big organized drawers in my home full of ribbons. What I would do with them? Who cares. I love ribbons!