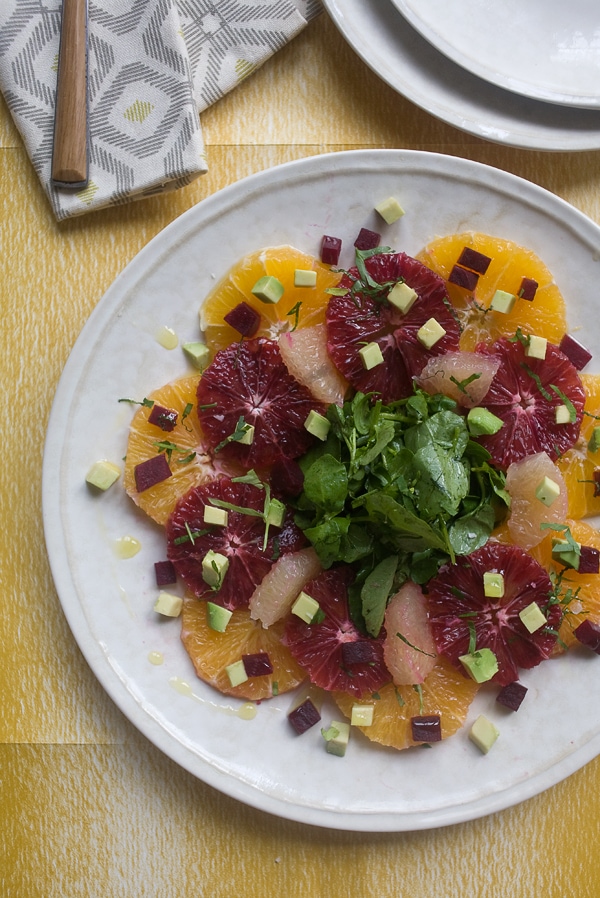 What do you eat when you're sort of stressed and worried? Let me preface this by saying if you say carrots, we're no longer friends. You're gonna be kicked off the island. JK, I would never do that to you, ok.
I spent a solid hour last night just staring off into space, imagining all of the awesome things people should stress-eat. A whole cookbook could be written on the subject. It could be packed to the brim, giving people ideas on how to numb their anxiety with doughnuts and cheese. This type of cookbook definitely wouldn't be have a release date in the month of January, but I bet it'd be super popular right before tax season.
Last night I chose nachos as my ammo…and it worked! I felt calmer and more relaxed after each and every cheesy chip. This salad is sort of the opposite of what I wanted last night but now that I'm done with my nacho craving and I'm a more relaxed me, bring on the pretty salad, man!