This is the last time I mention pancakes. Promise. (JK I would never promise such a thing.)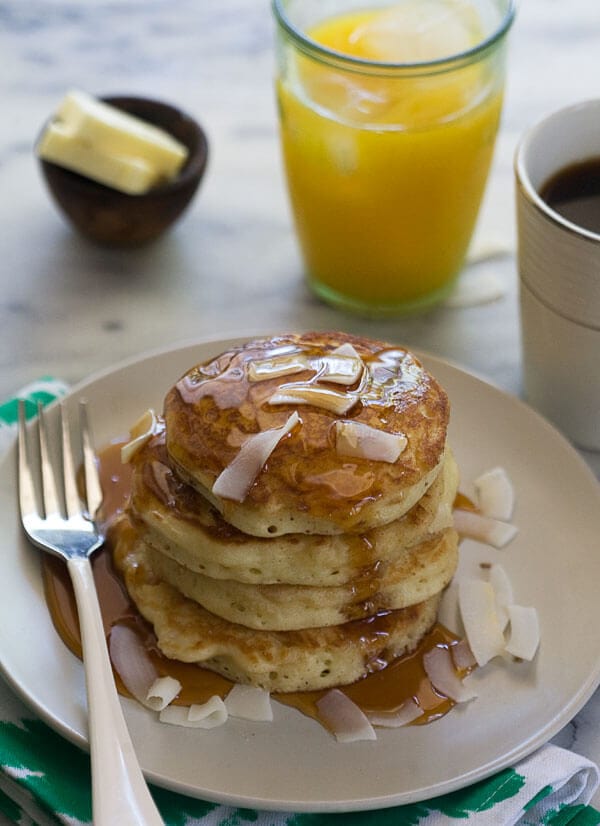 Today I'm bringing you Coconut Pancakes. For this pancake situation, I teamed up with my friends Geri and Erin of LEAFtv. If you're unfamiliar, LEAFtv is a how-to concept (and soon-to-be shoppable video site) that's fresh, fun and beautifully shot. And! Their music is always really awesome. You'll start by watching one video and then find yourself having watched 10. They're addicting!
We shot about six recipes/videos in one day and this is the first one to be released. These pancakes are some of my favorites–the flavors remind me of being on a tropical island with a pina colada and a book in my hand. I need this in my life soon. If you're currently reading this from your iPad sitting on the beach, then I'm jealous. If you're not, then, well, we have these pancakes.