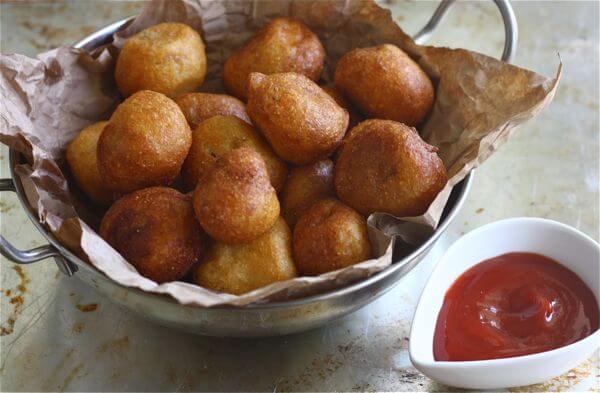 Spring, yo! Totally in full effect. I seriously ignored it, completely let it pass me by, until yesterday when I saw a lady walking down Santa Monica Blvd sporting a very cute set of bunny ears on the top of her head. And then, it hit me: Spring has totally sprung–it's here! What now?!
So, I came to the (short) conclusion than what better way to embrace it than by making something that's more resemblant of Summer. Forget Spring! (This is me attempting to be ahead of the curve, I think.) Actually, no. That's incorrect. I think it more has to do with the fact that yesterday it was a near 80 degrees outside and I was sweating.
When I experience both of those things simultaneously, my brain immediately travels to yards where hot dogs are being grilled and people are littered everywhere drinking beer and sprinklers are going off and some random dude thinking it's a good idea to run through them.
I did exactly none of those things yesterday. Womp womp. My way of dealing with the overcompensating weather was to make something that I would love to eat on those type of days: Corn Dogs Tots!!