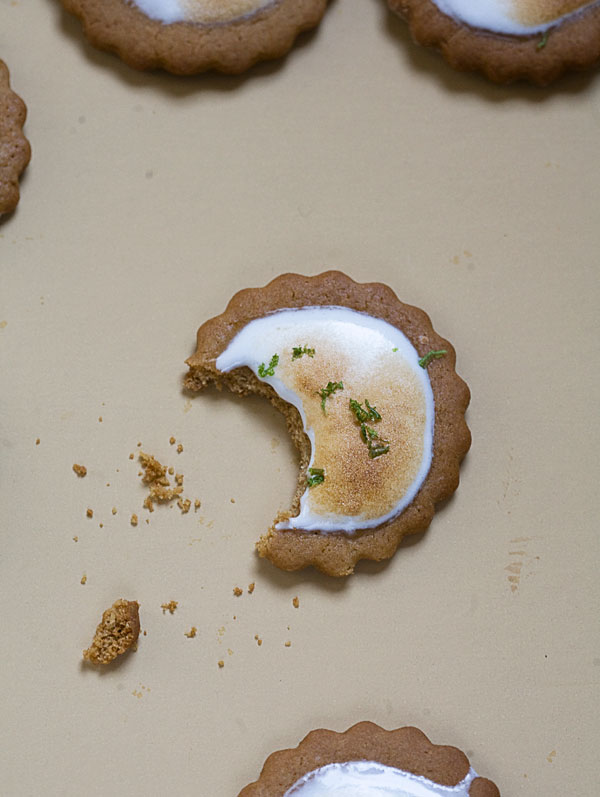 If there's one thing I could make every day for the rest of my life, it'd be pie. I like the rolling and the crimping and the filling and the … well, everything. And I (usually) like the thinking pie-making brings. I get all existential and have thoughts like, "is my hand really moving now?! it's weird that we even exist at all, right now, right here…"
You know, crazy thoughts I used to have more in college when I read too many books and had too many feelings. I remember one night in college staying up all night, listening to this song and thinking way too much about the fact that we all actually exist. (Do you think I'm weird right now? Probably and sorry.) Art school made me angsty; or I went to art school because I was angsty–I'm not sure which one came first. But I do know that pie-making brings back that angst.
The other day I wanted the flavor of pie without my brain going to weird places. I wanted to cut the time in half, but when I closed my eyes, I wanted the flavor to scream key lime pie. So…key lime pie cookies! YES.