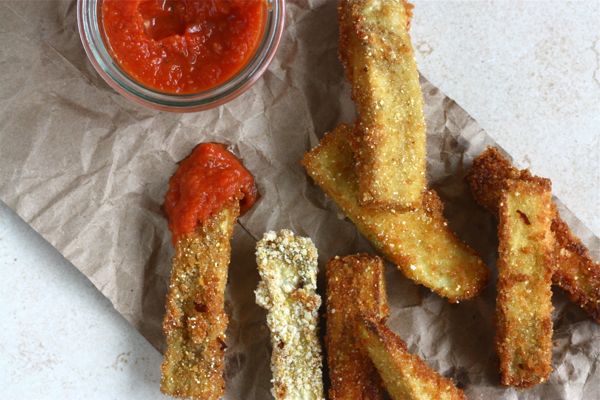 I've hated eggplant since infancy, I swear, so the fact that you're seeing little baked/fried matchsticks of eggplant right now is just crazy business. But here we are…just looking at eggplant.
The shift happened a few weeks ago when I went to my favorite vegan restaurant, which I sort of hate. I like/hate this restaurant. I sort of hate it and I sort of love it. This place is like no other restaurant I've ever been to. Each dish is an affirmation. Hold the phone, let me explain.
Every dish's name is an affirmation. A vegan BLT isn't just a vegan BLT, it's actually a "I Am Humble." So, in order for you to place your order you have to look at the server and say, "I would like the 'I AM GORGEOUS'" and then the server looks at you and says, "YOU are gorgeous."
This is when I vom. After you're done ordering they tell you the philosophical question of the day. This is when (internally, of course!) I'm all like, Dude, listen, can you just give me my damn cashew cream, raw cold-ass vegan enchilada thing without talking to me about my inner spirituality and positivity or whatever, because seriously now I AM ANNOYED.
Okay so, why do I go back? Because it's the best vegan food I've ever had. Ever! They served me an eggplant sandwich, which I ordered out of pure curiosity, knowing very well I hated the stuff. I figured if anybody could prepare an inherently gross vegetable in an awesome manner it was them. And I was soooo right.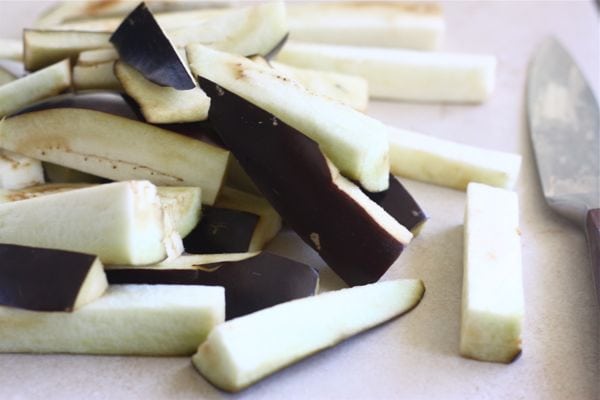 Continue Reading