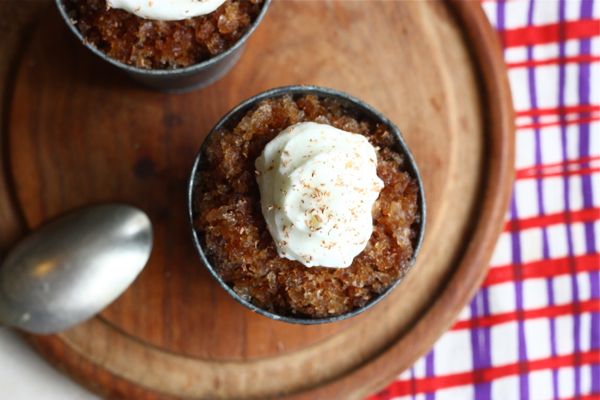 OMG coffee, I love you.
Raise your hand if you go to sleep dreaming about the next morning's cup of coffee…
Raise your hand if you're sort of a snob about coffee (and you don't care who knows it)…
Raise your hand if you love coffee in baked goods…
If I were you, my hand would've been raised for all 3. What if coffee didn't exist? What a sad thought. I was never one of those kids that didn't like coffee. Pretty sure I was born loving it. In Latin culture it's common to give kids a cup of café con leche early on. I think I had mine before the age of 10…and I loved it. I loved it so much that I wasn't allowed to drink coffee at all until I was about 16. My parents didn't want to stunt my growth. Turns their efforts were useless since I'm positive that I was destined to be the 5'1″ that I am. SADFACE!
Whatever. What's awesome now is that I get to drink it all I want. Yay for being an adult!