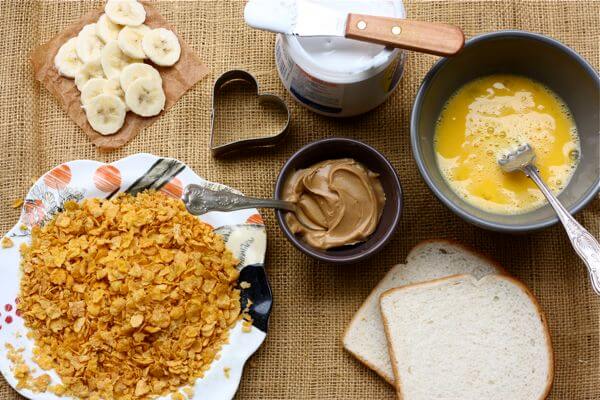 This is kind of an insane recipe title. I understand. I do.
You're really supposed to be gawking at a fried fluffernutter sandwich, BUT when I posted the picture (above) on Instagram/Twitter, people started asking me if it was French toast. I was conflicted.
Do I fry these cute little heart shaped marshmallow things? Or do I just put it in a pan with a little butter? Sort of a no-brainer, right? Yes, total no-brainer.
French toast sounds healthier. We like this…even if it's a total lie, we still like it. Also, if you want to be a total psycho, you can even have this for breakfast, rather than for dessert. I have no objections. Lastly, no hot oil.
Hot oil isn't romantic; French toast is (I think?)…