My brain doesn't always match the season. I think of the best Halloween costumes in March. (I mean, can you imagine Amelia dressed as a stick of butter? Or dressed as Jasmine from Aladdin?)
I come up with most original and special Christmas gift ideas in July. All of my best Fall recipe ideas come to me when I'm sweating in August. And I thought of this gem of a recipe a few days before Christmas when I was wrapping presents.
I was craving strawberries which lead my brain to thinking about strawberry milkshakes. I wondered why I hadn't thought to make strawberry milk and put it in my favorite cookies. So here we are…four months later, at the beginning of strawberry season, Spring-ifying and cute-ifying the deli cookie classic, the black and white cookie.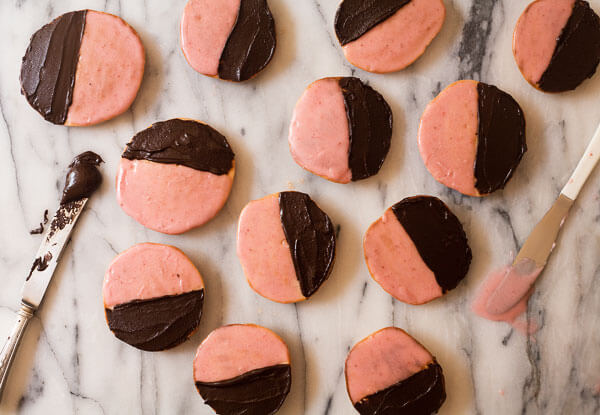 Continue Reading