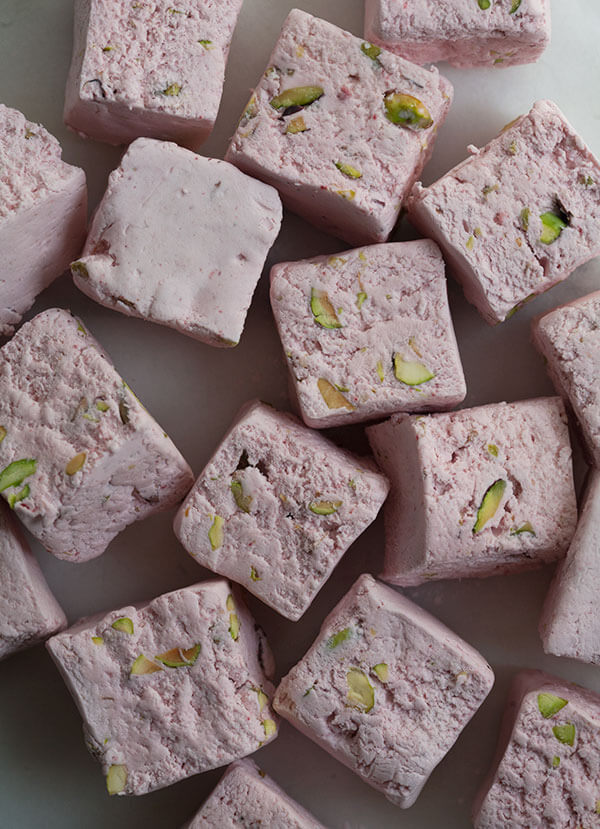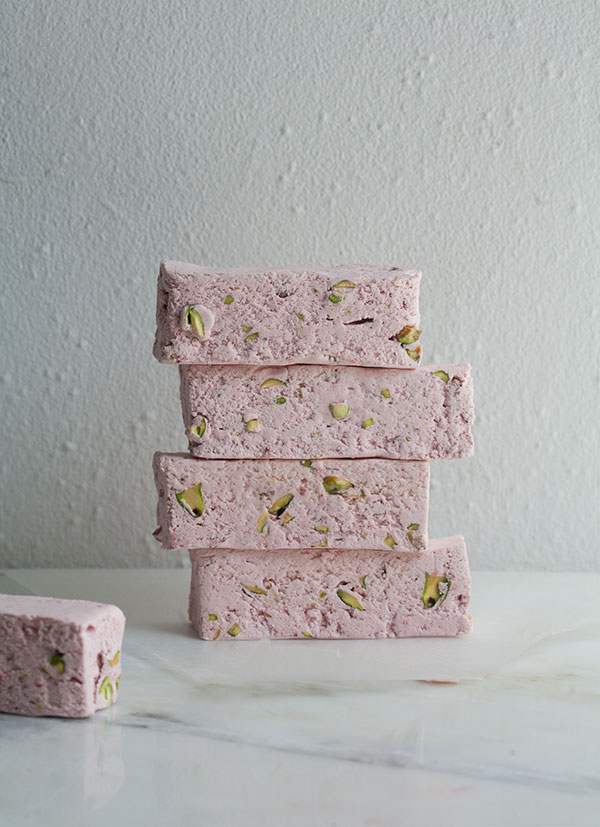 Today is June 1st, which means nothing at all except that time is moving so very quickly that it's gonna be Christmas in like a half a minute.
It's depressing.
In other less depressing news, there are a few big things happening this week. Number uno: it's doughnut week or something like that (I haven't Googled it). Number dos: it's Negroni week. I love both and if someone can figure out how I can have a doughnut and a Negroni and how they'd taste good together, LEMME KNO.
Have you eaten nougat before? It's kind of like taffy or divinity or maybe I'd even describe it like a stronger, firmer marshmallow.
It's firmer than a marshmallow but still soft and chewy. This particular nougat is spiked with strawberry flavor and pistachio. The strawberry flavor is added by pulsing freeze-dried strawberries into a powder and adding it to the egg whites just when you add the boiling sugar. It's melts into the candy, infusing it with a strong strawberry flavor. YUM.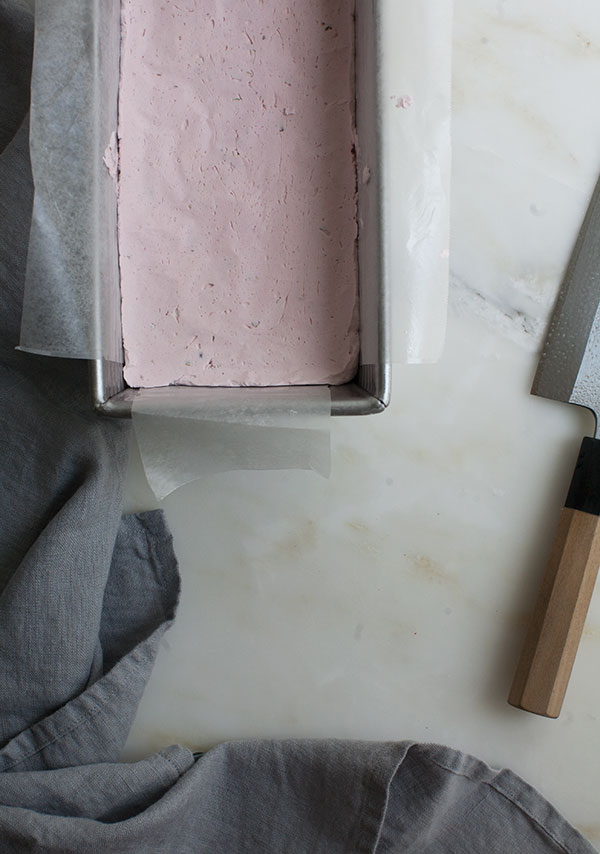 Continue Reading