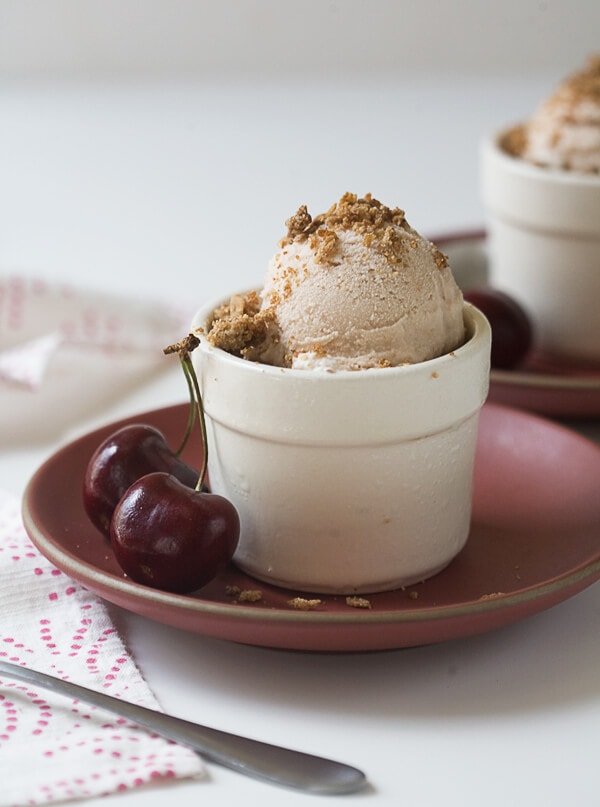 A few weeks ago I made creme brûlée. Do you remember this? Let me preface by saying that whenever I shoot my recipes, Amelia is right there because she's always hoping and praying that I drop something so she can swoop in and eat it. She's eaten A LOT of things normal dogs haven't eaten. There was this one time a tortilla chip fell out of a bra (I was going through a rough time)  and she ate it within seconds of it falling onto the floor. We're best friends.
Anyway, so I poured a few teaspoons of sugar on to each custard and ignited the torch. Right when the flame started, Amelia went and bolted to the bathroom where she started peeing (sorry I said "peeing" on a food blog but it's a part of the story!). I quickly realized that she is petrified of the torch. So, I put it away and haven't brought it out since, but now I think she's confused that the torch is the same as my camera. Whenever I shoot recipes and pull out my camera, she goes and hides under the couch.
I've tried everything: putting snacks next to the camera, placing the camera next to me to show her that look, it's fine, it's JUST A CAMERA! It's times like these that I wish I was Cesar Milan. I'm not sure how to make her not scared of my camera. I don't want her all stressed out, especially since I practically shoot recipes on a daily basis.
If you have tips, I'm ALL ears.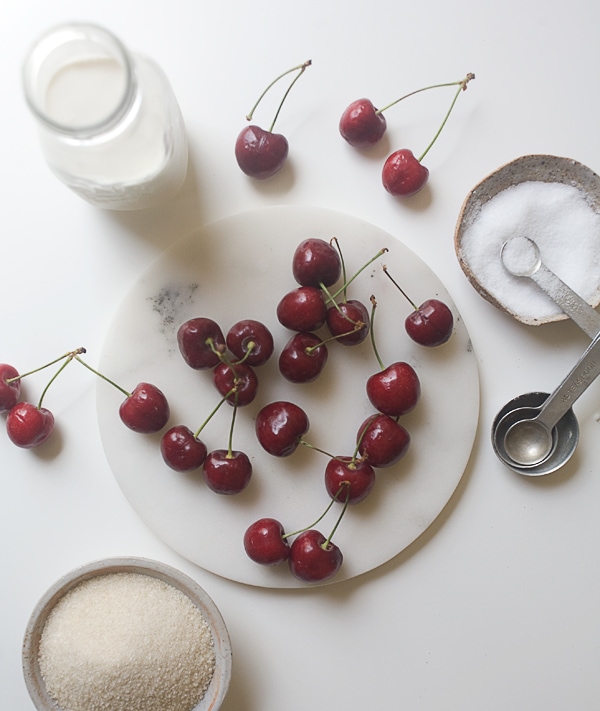 Today, we are continuing ICE CREAM WEEK with this Cherry Ice Cream with a Whole Wheat Crisp. It's fruity, sweet and creamy with a salty, slightly sweet crisp topping. HEAVEN.
ALSO, a giveaway with Whole Foods Market! If you've visited your local Whole Foods recently, you've probably noticed the cherries. They're insanely amazing right now!
This giveaway is for a $150 gift certificate. To enter, do this:
1. Follow A Cozy Kitchen on Facebook.
2. Leave a comment below telling me if you're a dog person OR a cat person OR both (some people are both). If you don't like dogs or cats, no judgement here!
A winner will be chosen at random on Monday, August 11th, 2014 at noon PST.
xoxo
Adrianna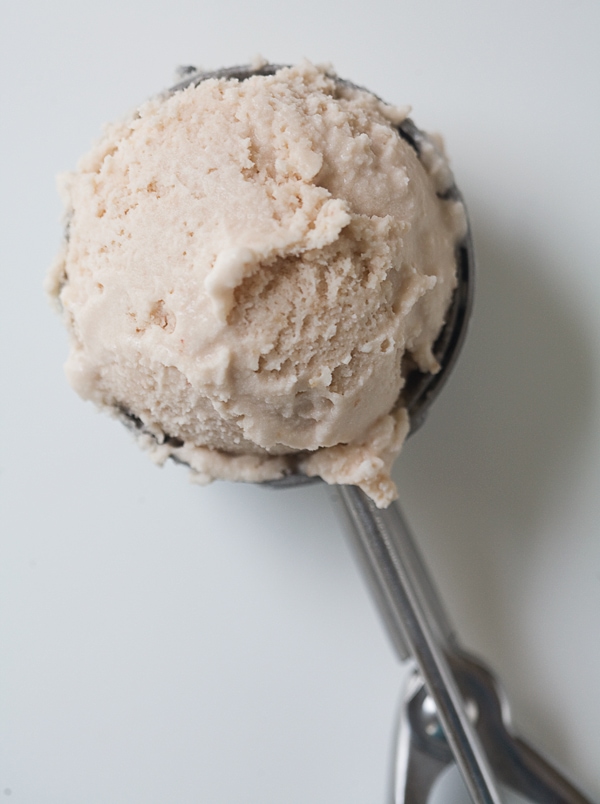 Continue Reading