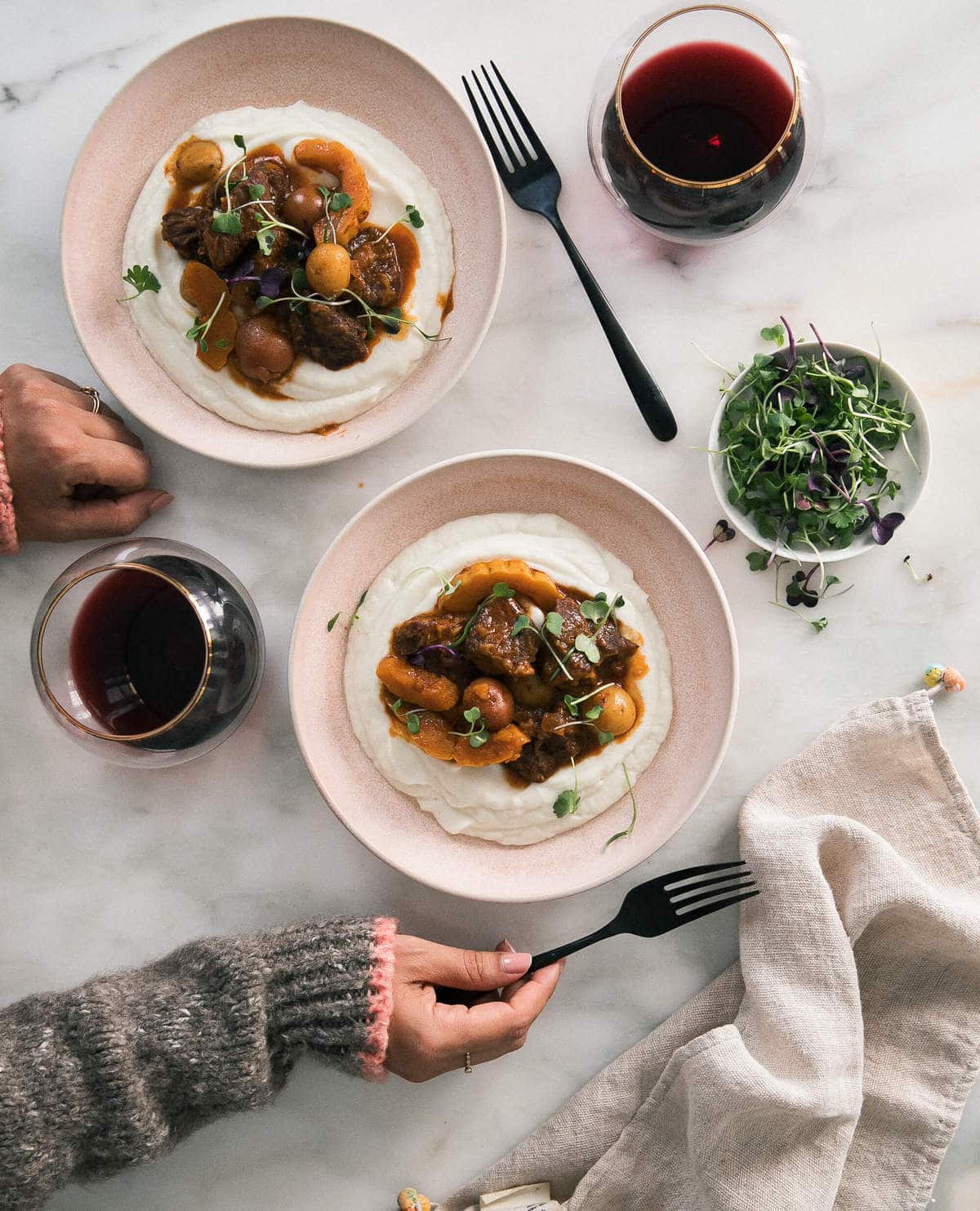 I'm shocked to say that I think this might be one of the only stews on this entire blog. When I realized this, I was shook! I grew up eating stews of all kinds because my mother believed in the power of warm food on a cold day. It can turn your mood completely around and feel like you just ate a huge hug.
In film school I was known—and yes, I say this braggingly–to always have the best food on my sets. I would approach local restaurants and ask for a donation, i.e., meals. And they would happily cater our shoots because we were poor college students of the arts and they loved what we created. Panera was one of those places that donated.  And on one of the coldest days in October, we had their broccoli and cheddar soup with sandwiches and bread and salads; it transformed everyone's mood. It was magical to see what the power of a good meal could do for people working hard.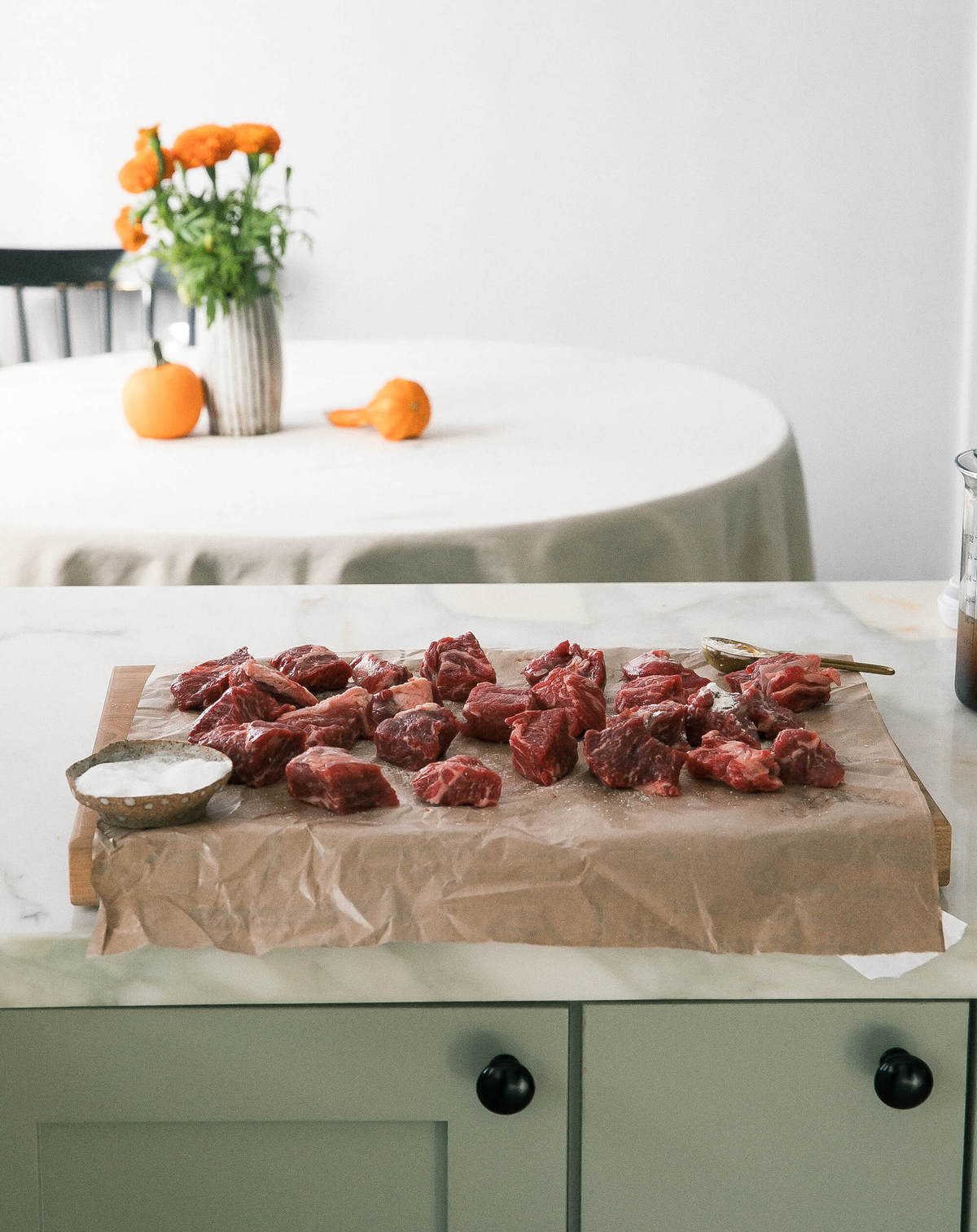 I'm super happy to be teaming up with Panera for this post to speak about their new six-episode video series called Food Interrupted. Each episode follows leaders in the food world as they meet everyday heroes who have dedicated their lives to changing America's food system. The fifth episode, Meat Interrupted, follows two chefs learning and showing ways to humanely raise animals. They speak about the differences between grass-fed and grain-fed, And the ways cows should live out their lives in fields of grass. It's a fun watch, here's a link!
I admittedly don't eat an enormous amount of meat. I love vegetables (and cake) but when I do eat meat, I try and eat responsibly-raised meat. It's not always easy for everyone due to access and budget, I totally understand this. However, Panera is committed to using responsibly-sourced, antibiotic free meat in their establishments and I think that's really awesome. Continue Reading