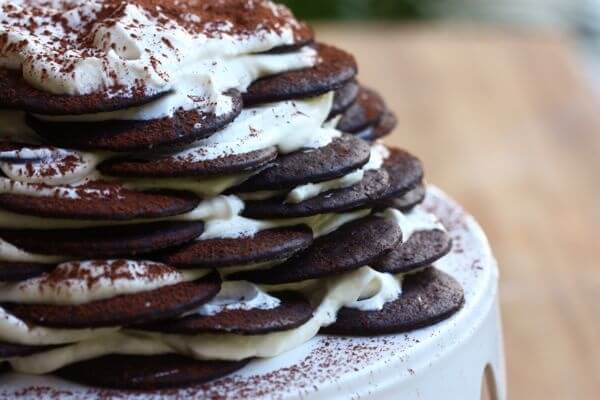 I have an affinity for old things.
Vintage dresses, creaky old houses, boots from the flea market, random old family photos I find in the street…I dunno…I dig it all. I think it's because I like things with history and stories attached…stuff that's aged. I just, myself, don't want to be aged. I confuse myself. Constantly.
Icebox Cakes have a bit of history. They're aged like all that stuff listed above, though I'm entirely sure about its history (if you know, please leave it in the comments!!), I do know that this dessert is what someone must've stumbled upon/dreamed up when they were desperate for something fast, easy and amazing. Calling for only two ingredients (chocolate wafers and whipped cream), means anyone at any time can do this successfully.
Can we talk cake deets?