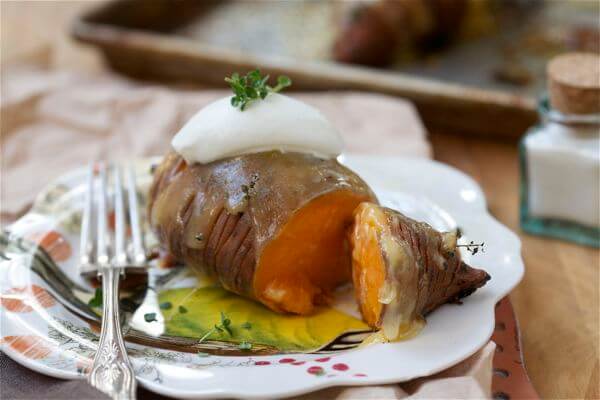 Oh hai, cheese and butter and more cheese and butter!
I have a lot of dude friends who ask me for cooking advice. I usually get calls or texts that are like, "I have onions and milk and eggs in my fridge. What can I make?" And then I'm usually like, "Umm…nothing dude, sorry. You're gonna need to drive to the store and then buy stuff and then come home and cook it." They're usually super bummed that I couldn't turn those three ingredients into meatloaf for them.
Last week I was at a dinner and I was throwing out ideas for a dude friend to make and he was like, "Don't give me ideas, I want specific instructions, written out, being dictated at me."
Which I get. It kind of goes back to that notion that there aren't really any bad cooks out there, just bad recipes, poorly written directions and bad food combo ideas.
This sweet potato baked with butter and cheese is a no-brainer. This is one of those recipes that you could just look at the pictures in this post and know how to assemble the thing and bake it.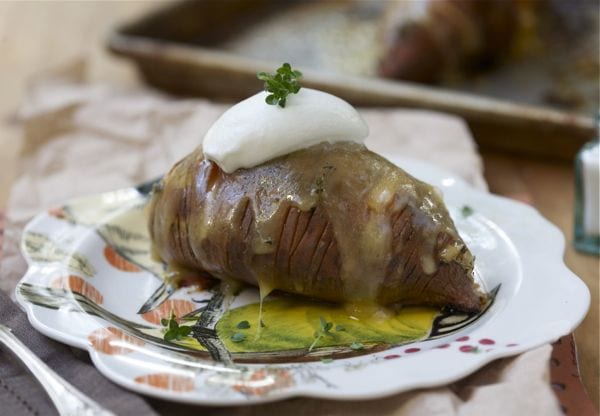 Continue Reading