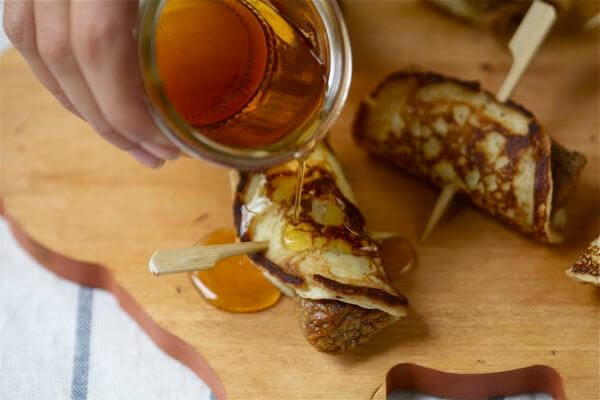 The internet will tell you that Pigs In A Blanket is an appetizer made up of little cocktail wieners wrapped in baked pastry dough. These things flourished in the 50s, along with cigarettes, fondue, red lipstick and anti-depressants.
I personally don't favor this variety of Pigs In A Blanket. Instead, I want the blanket to be fluffy, soft and light—more like a cashmere blanket. Yes.
And instead of cocktail wieners (ew), I like to use savory breakfast sausages I find in the freezer section of my grocery store. I actually found spicy ones which worked pretty well with the sweet flavors from the maple syrup.
I think I might've had this version of Pigs In A Blanket at a Denny's or iHOP when I was a kid, and haven't eaten/seen it since. What a shame.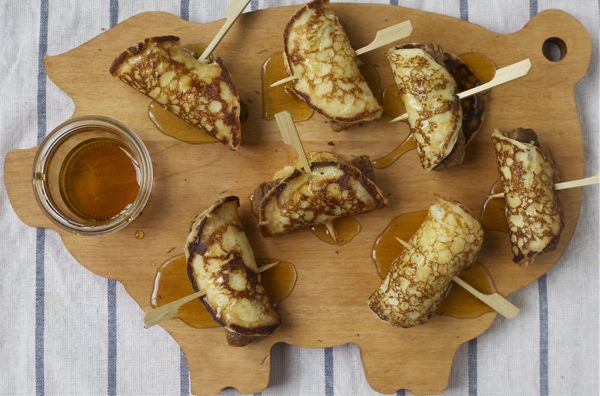 Continue Reading