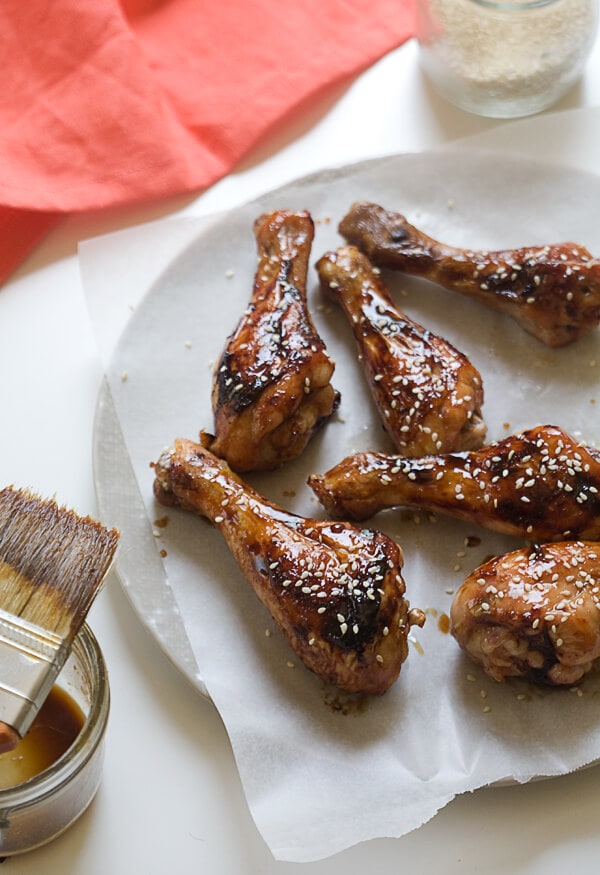 It's time to take a dive into Homemade Teriyaki Sauce!
My mom always likes to remind that when I was a lil' kid, the only part of the chicken I would eat were the drumsticks. I'm pretty sure I felt like it was very Flinstone's-esque of me to be eating drumsticks. Also, Medieval Times! That place gave you big turkey legs for dinner (much like most Renaissance fairs) and I thought it was the most hilarious thing ever.
Now that I'm a boring adult, I hardly ever reach for drumsticks unless they're teeny chicken drummettes which is a whole other thing! This recipe is awesome because it allows me to eat all of the drumsticks. And the sauce is my absolute favorite thing ever. I want to put it on everything: chicken, salmon, tofu, you name it.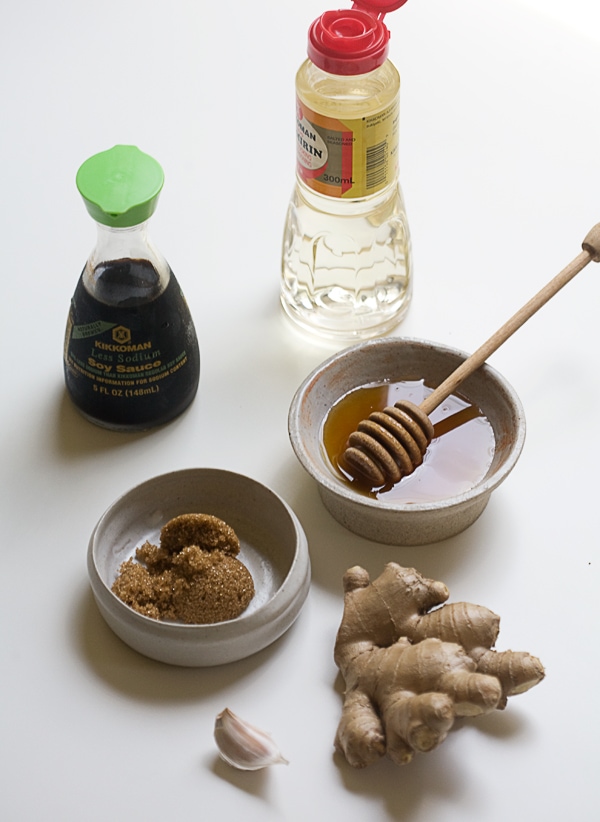 A few years ago I remember my dad calling me telling me I must, I MUST make homemade teriyaki sauce for the blog. I brushed him off thinking to myself, How good can it be. Wrong way to think. Bad attitude, Adrianna!
Like all homemade versions of things you most likely can buy at the store, the best part about making the homemade version is customization.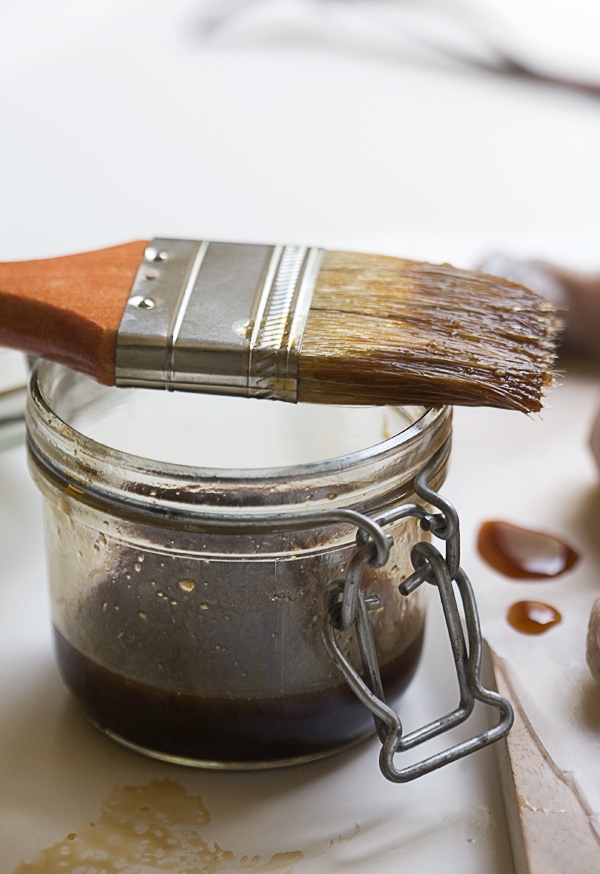 Continue Reading