Confession: sometimes I'm a brat. This is totally true. Sometimes I'm sleepy, my eyelids are heavy and I just want my way, like, right now.
Currently, if I could get my way in all things life, this is how it'd go:
1. More hours in the day for me to work and say hi to friends.
2. I'd be able to drink copious amount of gin without having an awful hangover face. I can't swing it–not a youngin' anymore, guys. Depressing.
3. I'd drink coffee at 9pm and still be in bed by midnight. I'm totally not sensitive to caffeine at 8am, but it ruins me after 6pm. Truly unfair.
4. At Chipotle I'd be able to assemble my very own burrito. They're very nice people at Chipotle but I just wanna do it myself.
When I'm sensing my brattiness is taking over my usual good and positive nature, I gotta put myself in check. 'Cause seriously look at what I made! Look at what I have had in my life! Crispy hash browns! With cheese! All topped with a runny egg. Such a good look!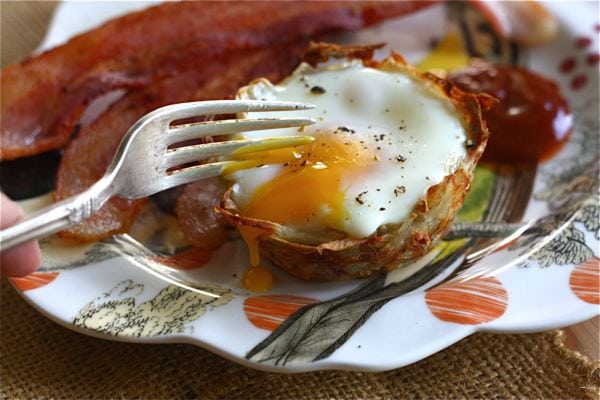 Continue Reading