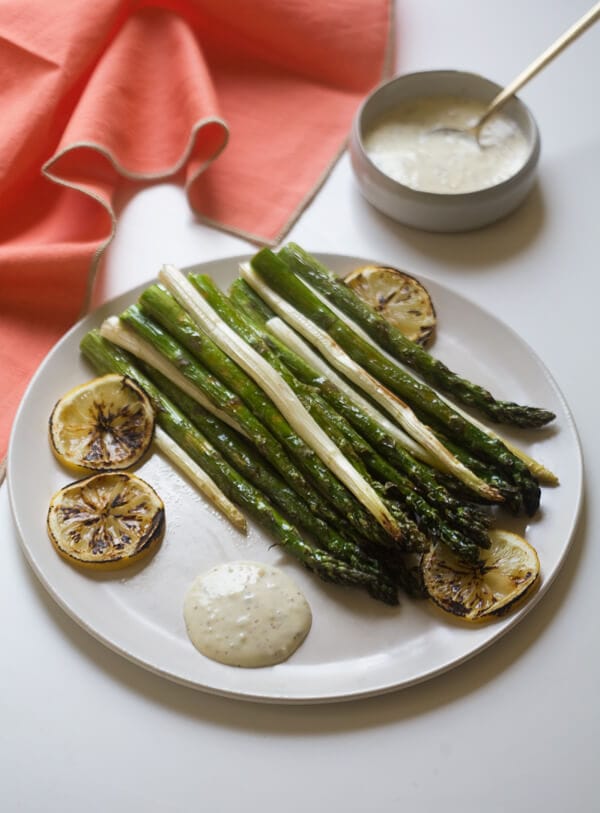 This past weekend was ALL about girl time. And by girl time, I mean Amelia and I hanging out on the couch, going on hikes, going to the park, binge-watching Orange Is The New Black and driving around running errands.
My dude went on a dude-camping trip and I wasn't invited. Even if I was invited, I'm not a big camper, if you hadn't guessed. I like nature, I like waterfalls and the scenery and all that but I also like taking showers and being able to charge my phone. The real-deal camping is a lil' tough for me.
Also, this means I can't binge-watch Orange is the New Black, which I'm thoroughly enjoying. Doesn't it make prison look like fun?! I know prison isn't fun but the show doesn't make it seem all that bad. But mainly I like that the characters are flawed and interesting and are usually really good people, just people with off-kilter ethical compasses who made bad decisions.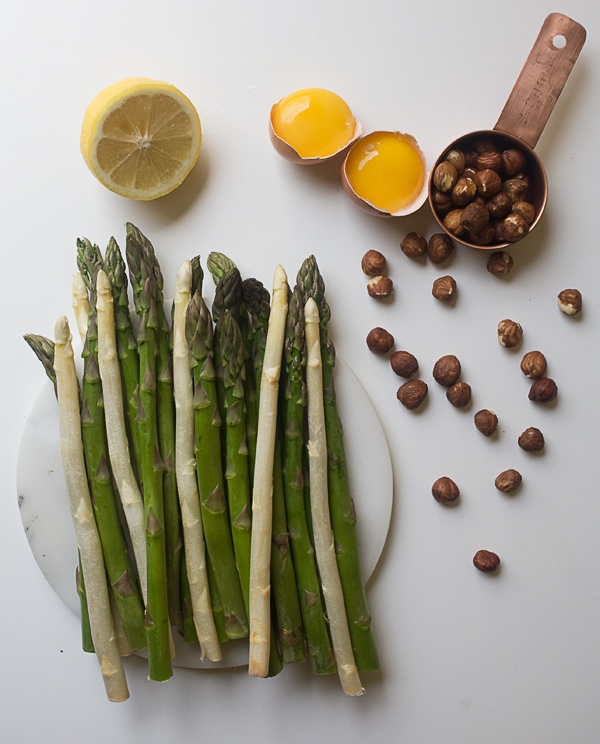 Ok, less talkie about TV and more talkie about this asparagus.
When roasting, I always try and go for the thicker asparagus. I find it less stringy and fibrous than the super skinny asparagus.
I mixed a bit of white asparagus in this, too. But you definitely don't have to.
The mayonnaise! AHH! This dish is technically paleo because paleo peeps looove a good homemade mayonnaise. I personally like how paleo ppl make mayonnaise too. No blender. Just one of these immersion blenders.
Add everything to the jar or cylinder container and then pulse. Everything will come together. It feels magical. Hazelnut oil is a little expensive, so if you don't want to use it, don't! The actual hazelnuts will make it super nutty.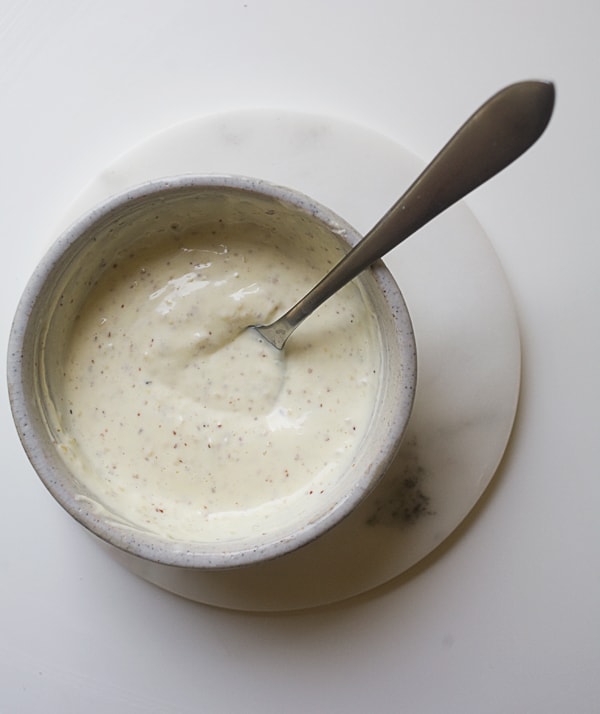 Continue Reading