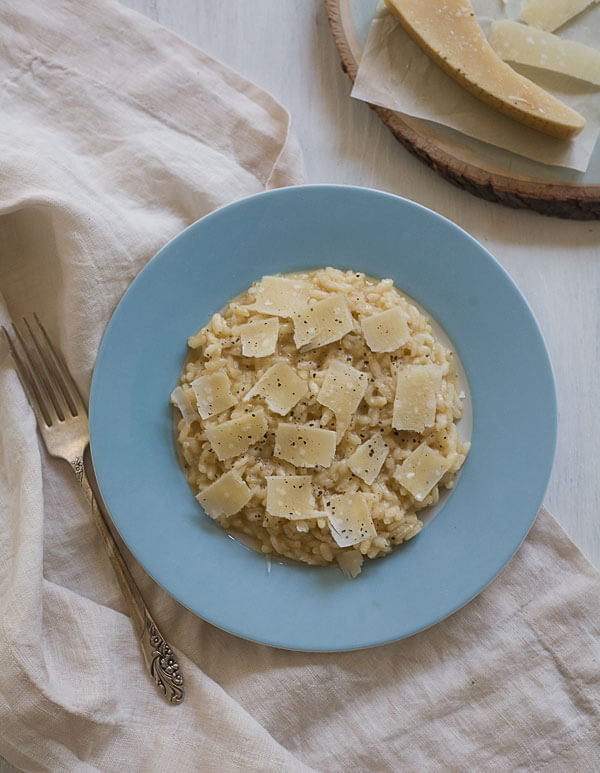 As many of you know, Essentials of Italian Cooking. I'm pretty sure I was around 11 or so when my uncle gifted it to me, but I didn't cook from it until years later.
It was Christmas and I thought it was a genius idea to throw a Feast of the Seven Fishes, and cook every.single.dish myself. I was an ambitious and totally naive party-thrower. To no surprise, I was a dang hot mess. There was cursing, there was a burn or two, there was lots of sweating and when I ended up with gummy, overcooked risotto, there were tears.
Last week was the first time I tried her recipe since I was a teenager and to no surprise it totally worked. I followed her words, her ratios and stirred. And then stirred some more. About 30 minutes later, I was met with creamy perfection.
This recipe is the perfect base recipe for risotto. Puree some butternut squash and throw it in it. Add some meat or fish or vegetables. Or you can add more cheese and call it a day.
The full recipe and more pictures is PBS Food.
Continue Reading