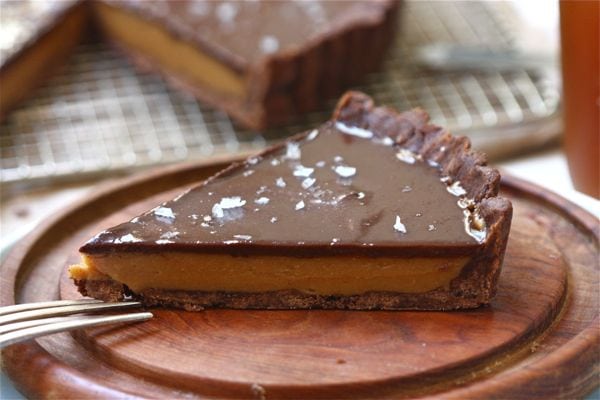 Holy wow! You lovely people read from all around the globe. I had no idea. How special. How awesome. Thank you thank you! I made you something kind of ridiculous. Think of it sort of like a thank you in form of chocolate and peanut butter. Best kind of thank you!
I've had this idea to make a gigantic Reese's Peanut Butter Cup for a long time. I don't eat a lot of candy. I don't, but OMG do I love peanut butter cups. They're my weakness when I go to the movies, but I never buy them because it makes me mad that they're like $4 at the movie theater and $1 at the drug store. WHY? Movie theater prices are like mini-bar prices but less exciting. No turn down service. No housekeeping. LAME.
So, sometimes I sneak them in my purse. Sometimes I might even go to Chipotle before and sneak in a burrito. So what, who cares?!