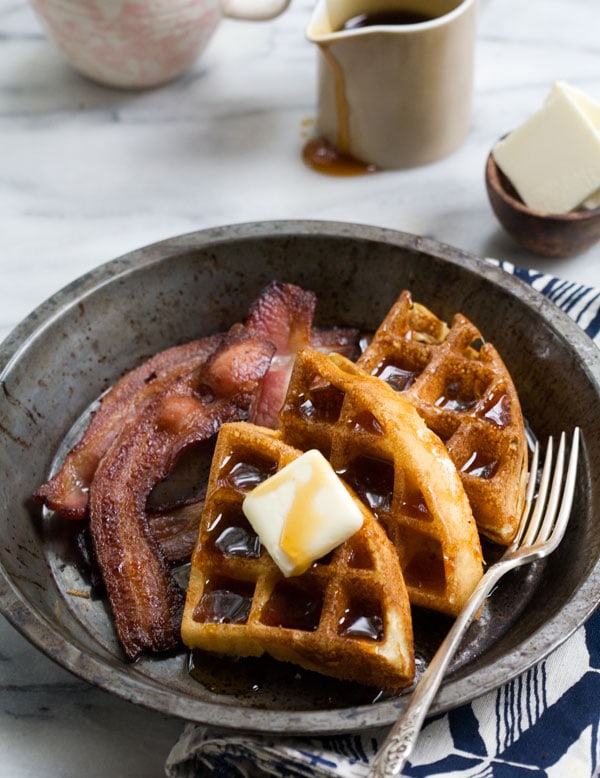 Secret: For the past year I've been totally enamored with a certain cookbook. I've read it in bed, read it on airplanes, read it standing up in the kitchen and cooked from it over and over again. (Examples here and here.) It's the dreamiest book about my favorite subject in the entire world. There are no pictures, just words, great words, in fact. And recipes that have all worked for me.
Marion Cunningham's Breakfast Book is a gem. It's the little black dress of my kitchen. I use it all the time for inspiration or as a base recipe, adding and subtracting what I like.
This recipe for Marion Cunningham's Yeasted Waffles is a throwback. Maybe one of the most famous recipes ever. I hesitated whether I should share it with you because, I dunno, it's everywhere on the internets. But I just love it so hopefully this will be new to one or two of you.