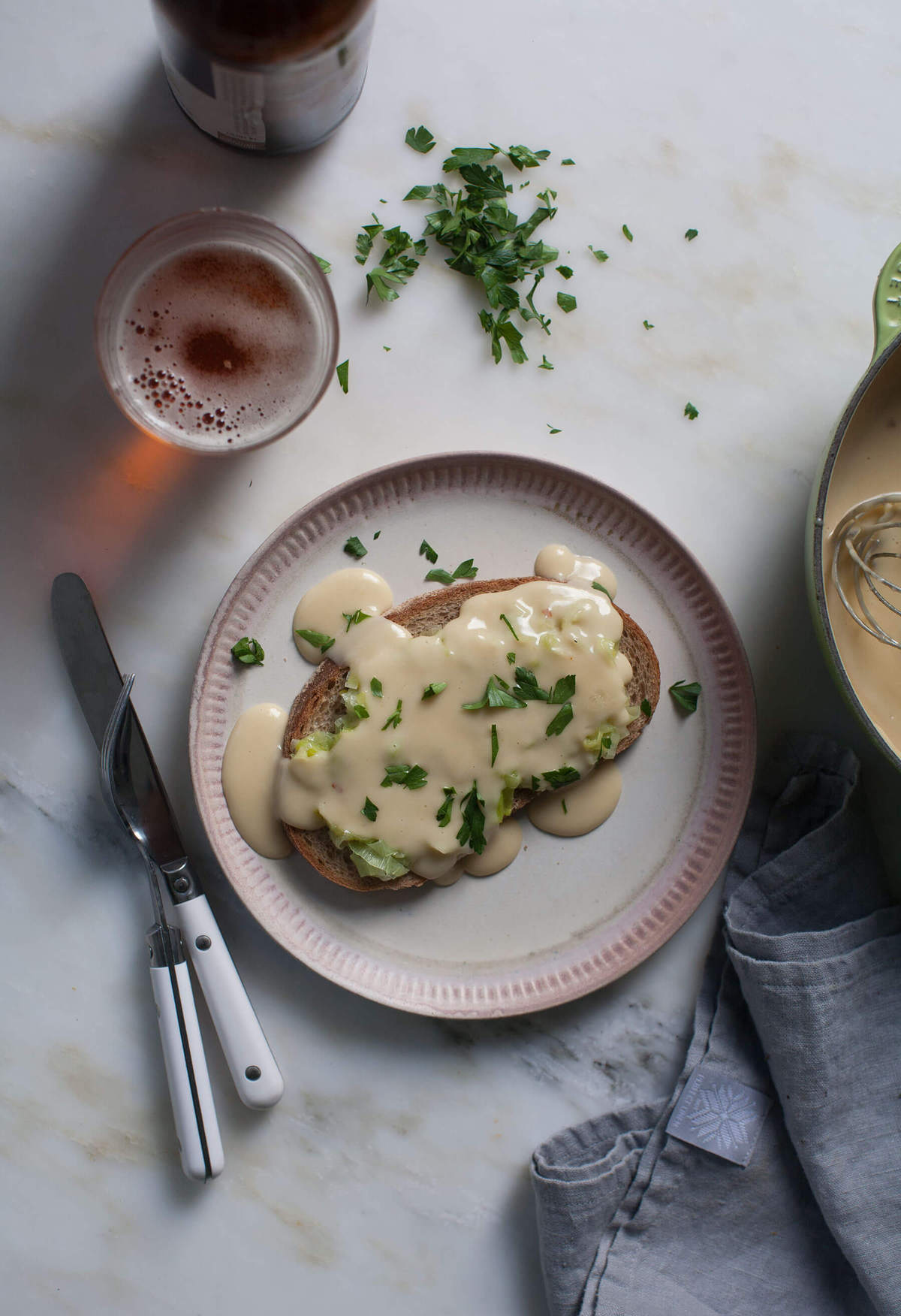 I think it's safe to say that I love English things. I have an English dog (hi Amelia), an English car (hi Mini Cooper), I love baking scones and drinking tea with a splash of milk in it and I love reading English literature. I also grew up watching English dramas on PBS, including most recently Downton Abbey.
Next month I'm headed to London with Grey Poupon to visit a few Downton Abbey locations, including Highclere Castle. Imagine forty exclamation points because I feel like that expresses my true excitement. I can't wait to sip tea in the same rooms as Edith and Mary and Sybil. (I miss her!)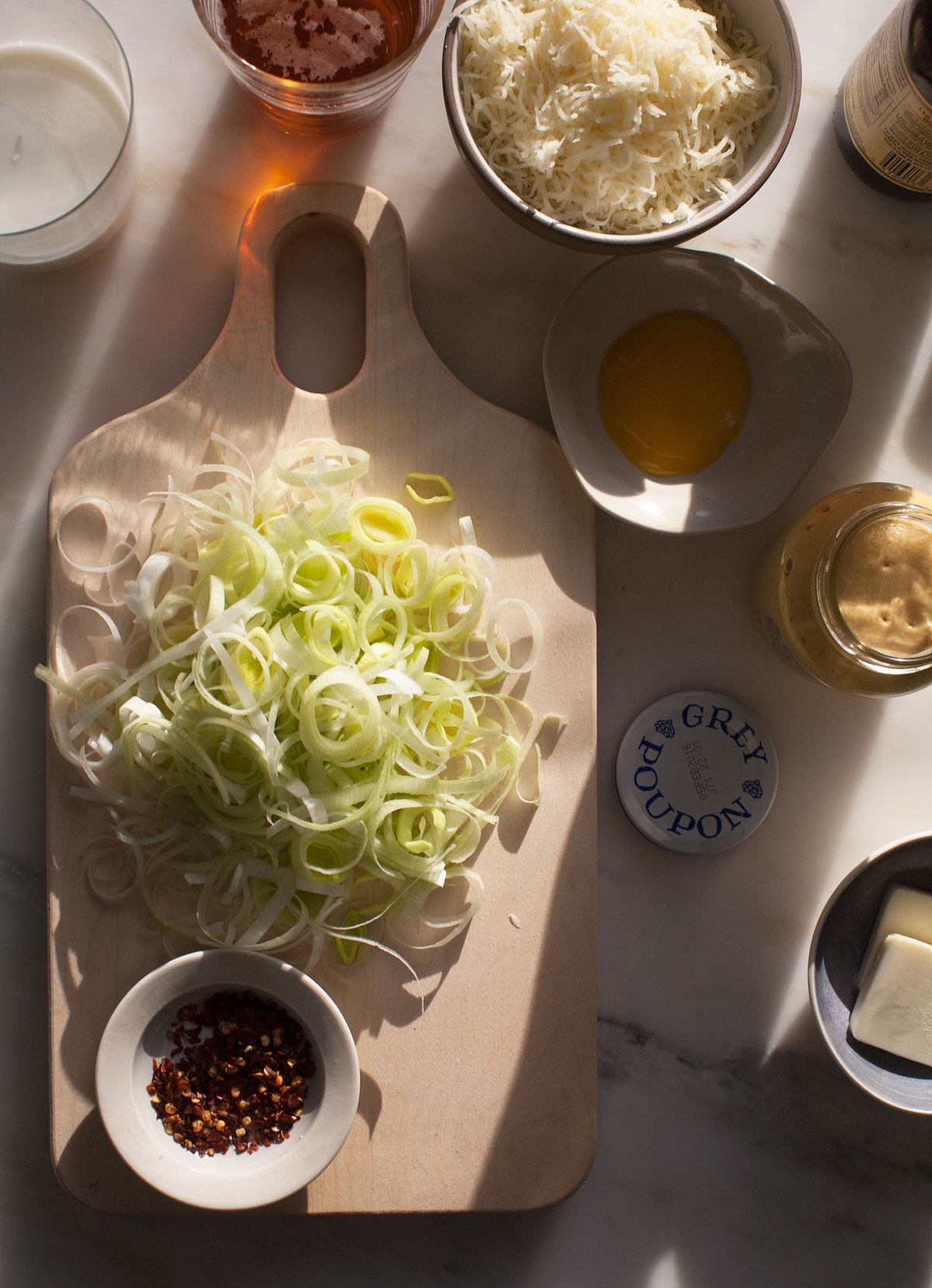 To kick things off, I'm sharing this recipe for Welsh Rarebit.
Now, when I first heard the name of this recipe I swore it had rabbit in it or something. I dunno! It's confusing! Rarebit…rabbit. They sort of look alike.
If you don't know what it is, Welsh Rarebit is basically a beer sauce that's typically poured over a piece of toast. I love melted leeks so I added that to the bread for a bit of an onion flavor.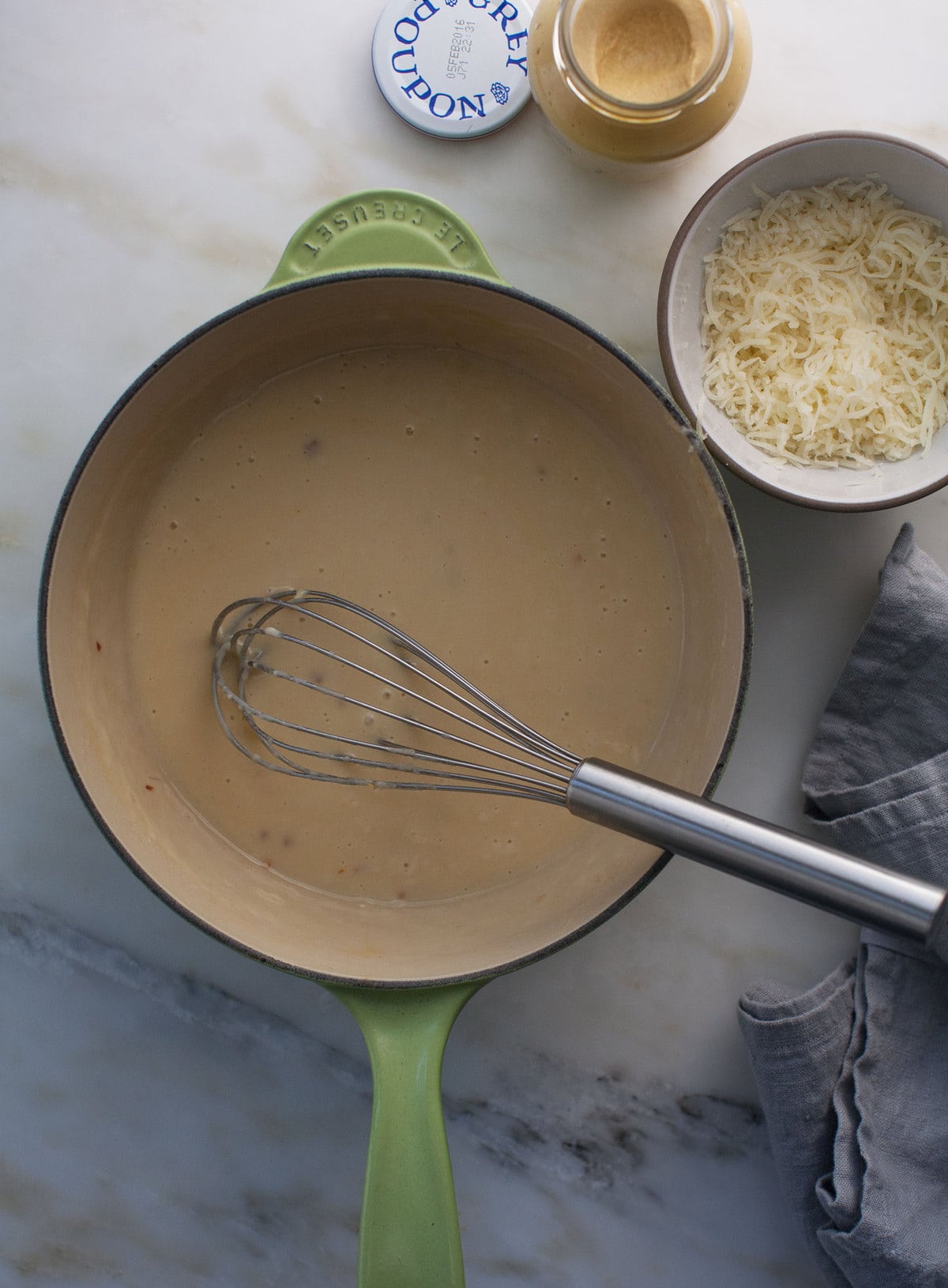 Continue Reading