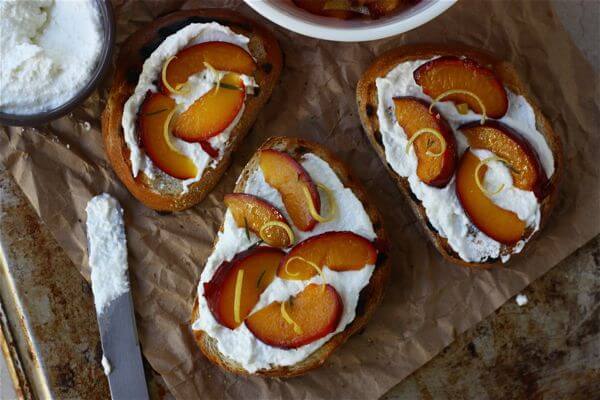 The world of people is (sorta) broken up into two types: the snackers and the meal-eaters. You know what I'm talking about. Like, they don't eat three meals a day like normal people, instead they just snack all day long and maybe have a one full meal sprinkled somewhere in between a ton of snacks.
They'll start the day with coffee and a few pieces of turkey bacon and then around 11am they'll have a few handfuls of granola or maybe a small bowl of oatmeal. At 1pm they might have some tea and too many Cheez-its. They might even feel Cheez-it-full. (That's totally a thing.) And then when 3pm rolls around they'll have their afternoon coffee and some sort of coffee cake/scone situation. They might have a full dinner that night…or not. They might just decide to snack some more.
I used to think those people were psychos. I was strictly a meal person, no snacks! Ever! And then something happened. I dunno if it was the whole small plate trend that's everywhere or what, but now I'm totally a snack person. I'm super into the whole idea of eating a little bit of lots of things. More variety. More exploration. Makes for a more exciting life, I think.
Snacks are very cool.