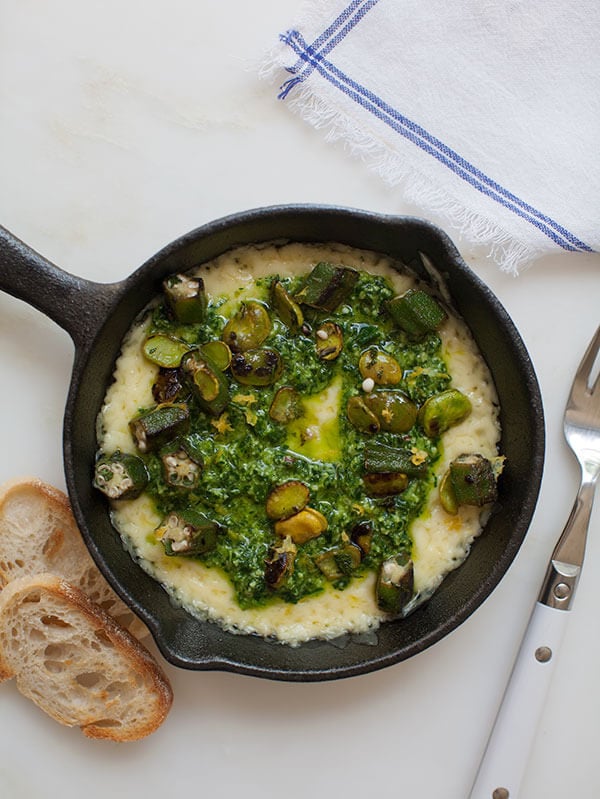 I miss the south sometimes. A lot of times actually. I miss the summer rains, the golden leaves in fall, the beautiful flowers blooming in spring and the biscuits. Oh man, the flakey biscuits. Whenever I don't know what to cook, I'll usually think of something super boring and then give it a southern twist.
I like to think that this is a dish a southern girl would make after she spent the summer backpacking through Europe. Maybe she spent a few weeks in Switzerland, maybe she had a fling with a Swiss dude (think Before Sunrise-like) and during that fling she ate at a restaurant and was introduced to the wonderfulness that is raclette.
This isn't the "right way" to eat raclette. It's usually cheese that's cooked over an open fire, the cheese gets super melty and then the cheese is scraped onto awesome things like a variety of meats, vegetables and carbs.