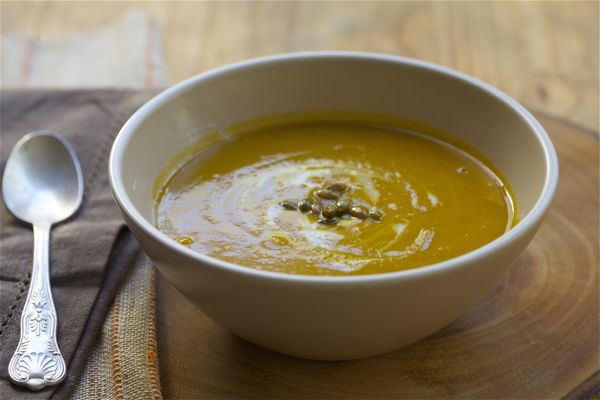 Soup weather is the best weather. Fareal.
Last week we had a very brutal and random heatwave where it decided to be 90˙F(!!!). I had a literal and figurative meltdown that day. It was bad. But now the cold weather is here and I'm back to being stoked on life.
It makes me super grateful that we live in a world where hot weather takes a break–and allows us to stop sweating–and cold air enters. And I'm glad sweaters exists, and dogs with wrinkly faces exist, and, AND soup exists! Rad.
I love punk'n. Are you all punk'n-ed out? Hope not. It's only October, guys. We've got a solid more month of this stuff.