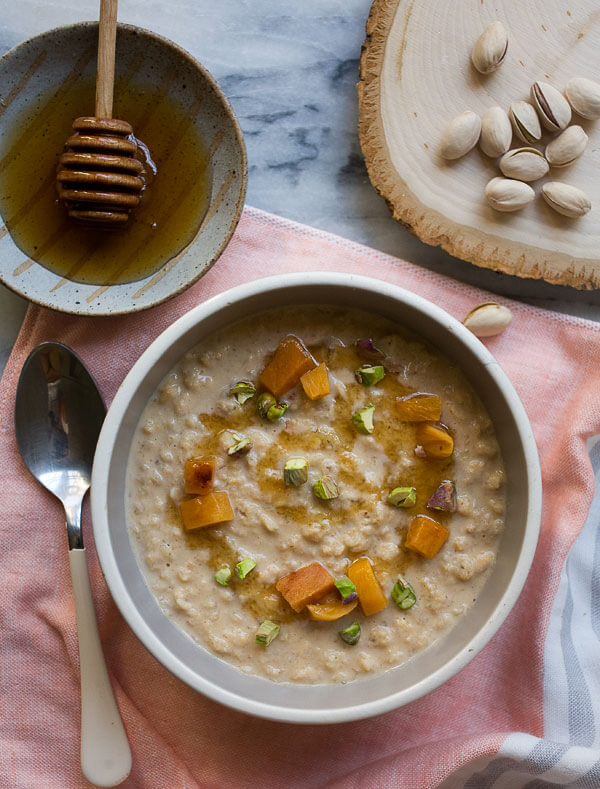 When I was in third grade I had in a role in my first play ever and it was my all-time favorite, Oliver Twist. I sadly was only given one line in the whole dang thing (I was gunning for the role of Dodger but didn't get it) and that was, "Can I have some more porridge, please."
I made sure to make my eyes look really sad and puppy dog-like and used the best fake English accent I could muster up. I'm pretty sure it was awful. I remember never really knowing what porridge was at the time, and honestly my opinion of it as I grew older was scarred from that experience. I figured it must've been awful if all "orphans" could get their hands on was a big bowl of mushy porridge.
Porridge has made a big 180 in my head. Porridge would be pressed to find a bigger fan. This porridge love story starts with persimmons, the other love of mine.
Continue Reading