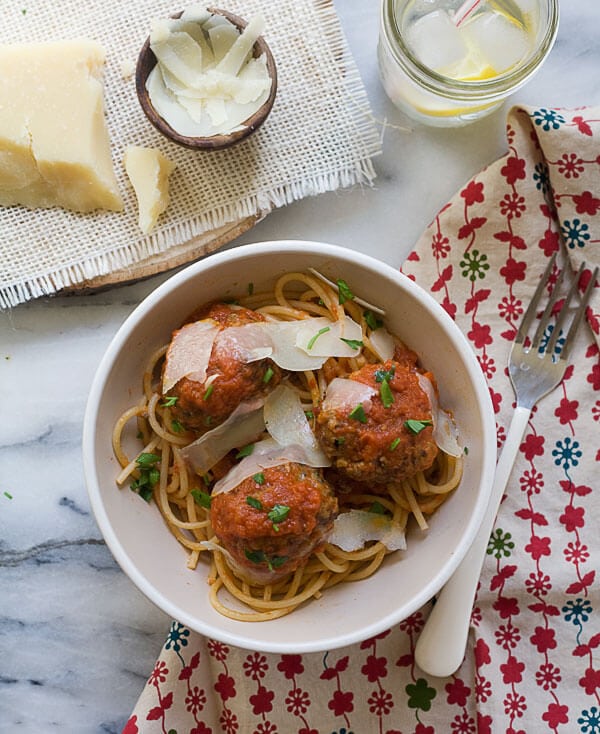 I very big part of me hopes and wishes that you read this blog post title as, "Spaghettiii and a Meat-a-balls!"
I feel like I just talked about my love of gangster movies a few weeks ago but I really do love that scene in Goodfellas where they're all in jail and they're like, who cares so what and cook up this like massive feast. Oh and that one guy slices the garlic with a razor blade. So unnecessary but so awesome.
The other day I was driving and had a very weird craving for spaghetti and a meat-a-balls! I mean, it's not super unusual because I could subsist on pasta every single day, but the meatball part is. I never really think to make them, but whenever I do I'm like, why don't I eat these everyday?! what is wrong with me?!
So, that my friends is what Los Angeles traffic will do to you: crave meatballs.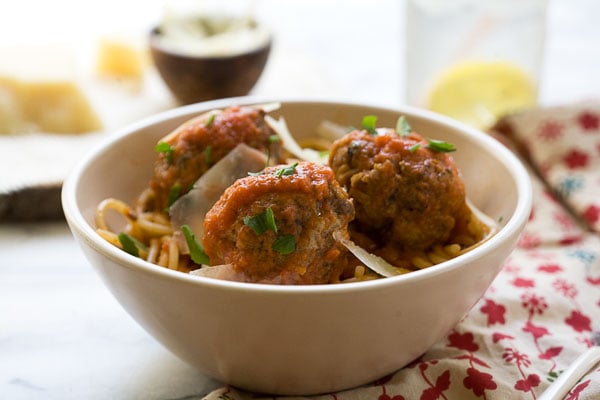 Continue Reading