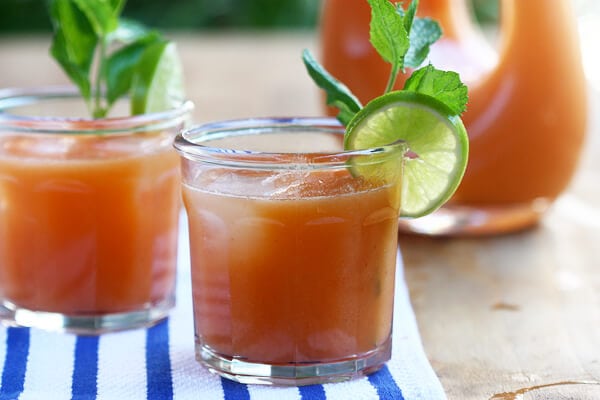 Check out this cute looking thing!
We can't ignore all the peaches right now, can we?! No way–that'd be mean. And we're nice people!
Every weekend, for the past few weeks, I've come home with peaches…and pluots…and apricots. But then I get all crazy and eat them while watching youtube videos for a few hours straight. It's a private Sunday morning thing I got going on. Totally not interesting.
Finally, I smarted up and bought way too many peaches to eat so I figured I'd drink them instead.
Let's drink some peaches!