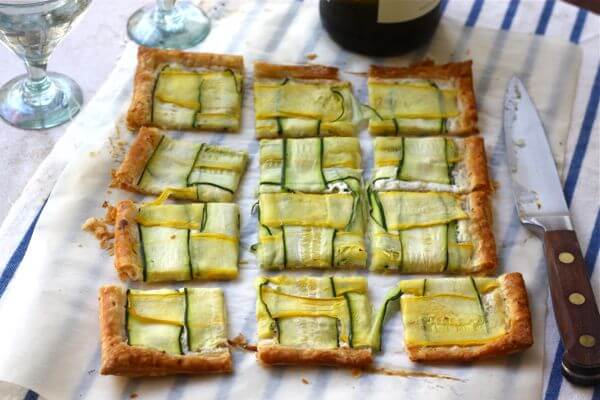 Where do you live? I'm not trying to stalk you, promise. It's just that sometimes I have no idea how far of a reach this little blog has. And since I write this blog in my apartment in Los Angeles, California, and we talk in the comments, via email, on Instagram, etc., etc., my brain just assumes you are all down the street from me. I bet you're not. You might be really far away, in a place that isn't currently experiencing a ridiculous heat wave. Lucky you.
A few days ago, when LA decided to be a beautiful 97 degrees F, I stuck my head in the freezer. It was one part melodrama and one part necessity. Mostly melodrama, I think.
As I was in there, with the cold air hitting my face aka heaven, I took a peek around. Lots of frozen corn. Why?! Dunno. Lots of ice cream. Normal. And then there was a single sheet of long forgotten puff pastry. WHOA! YES! Tart time!