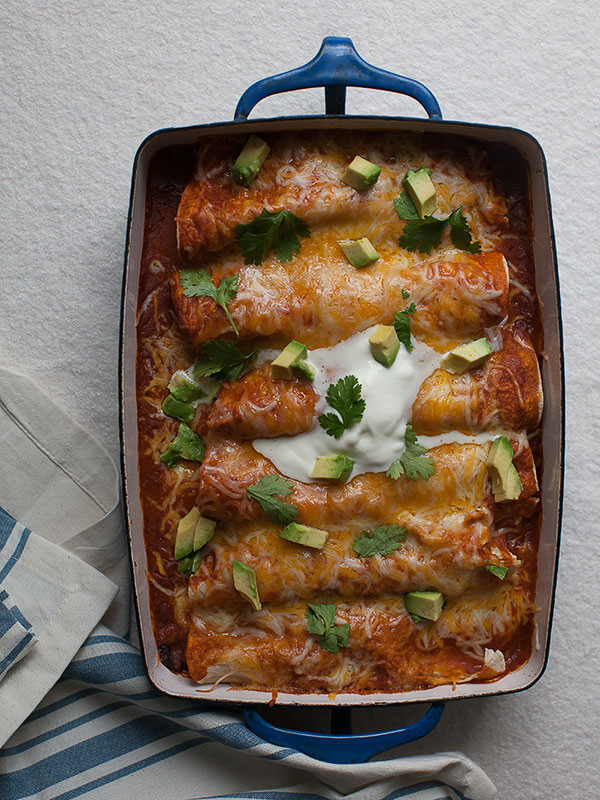 Do you have a food blog? I feel like many of you do. Or at the very least, you like to take photos of your food. We're all weird, aren't we?!
Last Friday, when I made this recipe, it was rainy and windy and a little cold. I was excited to cook and have the oven going, but I wasn't in the mood to set things up, arrange forks on plates, pour a fake beer or style anything, even in a small way. I just wanted to cook and then eat. JUST LIKE A NORMAL PERSON.
So, I didn't. At all. And this is what we get. No plates that match, no perfectly diced avocado, no homemade enchilada sauce and I even…wait for it, bought the cheese pre-shredded. I always, ALWAYS buy the blocks and grate it myself. Not last Friday!